Langpeeltijd * Long-playtime of Monday 14 & Wednesday 17 October: Bobbie Gentry, Glen Campbell, Donovan 1965, The Hollies 1967 [Ed's Show, 2019-39]
NEW SHOW:  Bobbie Gentry, Glen Campbell, Donovan 1965, The Hollies 1967  *** REPEATED:  Geno Washington, The Foundations, Amen Corner, Dusty Springfield ***  Monday 14 October, 12:00-24:00 hrs  CET Brussels + Wednesday 17 October, 12:00-20:00 hrs CET Brussels *** [2019-39, no. 104 = 2018-35 (50)] *** RADIO 68: ALL THE SOUNDS AND ALL THE VOICES OF THE SIXTIES ****
PLAYLISTS
NEW SHOW: SPECIAL BOBBIE GENTRY
LOVE, PEACE & UNDERSTANDING: HARPER's BIZARRE: 59th Street Song (Feelin' Groovy) + THE FLOWER POT MEN: Walk In The Sky.
BOBBIE GENTRY: Local Gentry (1968, A-side).
GLEN CAMPBELL: A New Place In the Sun (1968, A-side).
BOBBIE GENTRY: Local Gentry (1968, B-side).
THE HOLLIES: Butterfly (1967, A-side).
DONOVAN: Fairytale (1965, A-side).
DON PARTRIDGE: choice tracks.
WORD: Carnaby Street & Mini-skirts .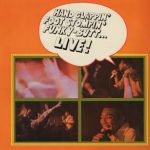 REPEATED SHOW
SPECIAL : BRITSOUL
GENO WASHINGTON & THE RAM JAM BAND: Hand-clappin', Foot-stompin', Funky BUTT Live! (entire album, 1966).
THE AMEN CORNER: National Welsh Coast Live Explosion Company (1969, side A).
THE FOUNDATIONS: From the Foundations (1967, selected tracks).
THE EQUALS: Explosion! (A-side, 1968).
DUSTRY SPRINGFIELD: Ooooo Weee (side A, 1965).
LOVE, PEACE & UNDERSTANDING: Bob Dylan: John Birch Paranoid Blues.
FREE SPEECH : Bob Dylan; Tom Paxton & Pete Seeger, Red Shadow.
SHOWTIME
| | | |
| --- | --- | --- |
|  Monday,  Wednesday CET Brussels | Mon.    | Wed. |
|  Longplaytime new show: Bobbie Gentry | 12, 16, 20 hrs | 12, 16 hrs |
| Longplaytime repeated show: Britsoul | 14, 18, 22 hrs | 14, 18 hrs. |
| End of show | 24:00 Midnight | 20:00 hrs |
| | | |
HIGHLIGHT ** IN DE KIJKER
BOBBIE GENTRY
She came out of nowhere (well, from Chickasaw County) , scored a world-wide hit with the dark 'Ode To Billie Jo', recorded a series op albums (one with Glen Campbell), had her own show on the BBC, did Las Vegas – then disappeared.
Bobbie Gentry's performances and on-screen charisma on variety programmes on both sides of the Atlantic had impressed the head of the BBC so much that early in 1968 she was invited to host her own show on BBC 2 making her the first female songwriter to front a TV series on the network. Together with producer and director Stanley Dorfman, they made six half-hour episodes every year for a total of 18 shows (…). It was a personal showcase for Bobbie's work that depicted her in intimate solo performances, big choreographed set pieces, and on location in footage filmed near her childhood home in Mississippi. Each week the show also featured a special guest that would perform one song with Bobbie and one on their own; making an appearance in 1968 were Alan Price, Don Partridge, Donovan, The Hollies, Long John Baldry and Glen Campbell
Quoted From / All Rights Reserved: http://bobbiegentry.org.uk/discography/live-at-the-bbc. *** Read the Bobbie Gentry feature in the latest issue of Shindig magazine www.shindig-magazine.com **¨ Box Set Celebrates Bobbie Gentry, 'The Girl From Chickasaw County'
GENO WASHINGTON & RAM JAM BAND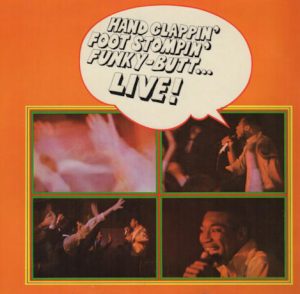 "Geno Washington was the reference for powerhouse souls shows in sixties Britain. Criss-crossing the country with The Ram Jam Band, he made a lasting impression on British crowds and Dexys Midnight Runner's tribute to him is ample proof of the place he occupies in British rock history. Geno stills tours regularly and his currently celebrating the 50th anniversary of "Hand Clappin' Foot Stompin' Funky-Butt… Live!". Geno started singing in bands while being stationed in the UK as part of the US Air Force. After a short return to the US round 1964, he came back to the UK in 1965, fully committed to make it as a singer on this side of the Atlantic. Forming the Ram Jam Band with guitarist Pete Gage, Geno spent the next four years electrifying UK audiences with his soul revue.
First and foremost a live artist, he still managed to record a full length LP and a flurry of singles. All these recordings are neatly compiled on "The Piccadilly and Pye Studio Recordings". (…)
As stated at the start of the review, Geno and The Ram Jam Band were first and foremost a live act and over the band's original lifespan, they released three live albums in the space of three years. The most emblematic of the three is "Hand Clappin' Foot Stompin' Funky-Butt… Live!" released in 1966, showed a band firing on all cylinders. It is a perfect snapshot of Geno's show at the time and shows why he was such a success with British crowds. Its follow up "Hipsters, Flipsters, Finger Poppin Daddies" sees the band tackle an entirely new set of songs, funking up the Beatles's "Day Tripper" in the process. "Running Wild" recorded in the more sedate environment of Bolton's Casino Club shows a band repeating itself with several tracks already aired on the first two live albums. Its failure to chart would lead Geno and the original Ram Jam Band to go their separate ways".
Quoted from / All Rights Reserved: ~ https://louderthanwar.com/geno-washington-ram-jam-band-picadilly-pye-studio-recordings-live-album-review/
DISCLAIMER: Illustrations are All Rights Reserved. Radio 68 may not own the rights to the illustrations on www.radio68.be, which are used for information and educational purposes only. Quotations are All Rights Reserved and equally used for information and educational purposes only. Where known, sources are clearly mentioned. No use is made of sources which explicitly prohibit use by third parties, unless prior permission has been granted. Radio 68 is a free, self-contained and non-commercial project ; there is no income from ads, sponsoring,  subsidies or other external sources.