My Generation of Sunday 18 & Tuesday 20 August * Zoot Money's Big Roll Band, Dantalion's Chariot, Eric Burdon & New Animals [Ed's Show 2018-33]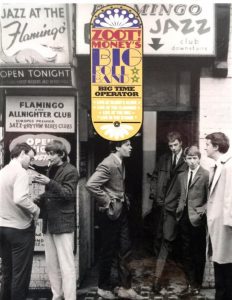 NEW SHOW:  Zoot Money's Big Roll Band, Dantalion's Chariot, Eric Burdon & New Animals *** REPEATED:  Johnny Hallyday feat. The Small Faces and Peter Frampton *** Sunday 19 August, 12:00 > 24:00 hrs + repeated Tue. 21 August, 1200 > 20:00 hrs.  *** Time Zone: CET, Brussels ***  [2018-33] **** RADIO 68: ALL THE SOUNDS AND ALL THE VOICES THAT  SHAPED THE SIXTIES ***
1 MY GENERATION (NEW)
SPECIAL: ZOOT MONEY with ERIC BURDON & THE NEW ANIMALS
LOVE, PEACE & UNDERSTANDING: THE DELPHONICS: A Lover's Concerto *** FORGOTTEN & OVERLOOKED: DAVE BERRY: Picture Me Gone (1966) + THE CHEYNES: Down And Out (1963) + THE EASYBEATS: Made My Bed, Gonna Lie In It (b-side of 'Friday On My Mind') *** SPECIAL : ZOOT MONEY with ERIC BURDON & THE ANIMALS: White House / River Deep, Mountain High (USA single, 1968), Ring Of Fire / I'm An Animal (UK single, 1969) + DANTALION's CHARIOT: Coffee Song (< Chariot Rising) + CREAM: Coffee Song (1966 single) *** LONGPLAYTIME: FREEDOM AT LAST (Time Of The Season, 1969) + THE WHO: Armenia City In The Sky (Sell Out, 1967) + LISTENING: Stoned Is (Listening, 1968) *** WORD : 1968 L'evolution des moeurs et le féminisme + London Hippies 1967
2 BLUESIDE (NEW)
SPECIAL: ZOOT MONEY's BIG ROLL BAND at the BBC
LOVE, PEACE & UNDERSTANDING: RUTHIE FOSTER: Love In the Middle (< cd "The Truth According to Ruthie Foster") *** THE ORIGINATORS & INSPIRATORS: BUSTER BROWN: Fanny Mae + LEFT HAND FRANK: Linda Lu + EDDIE 'The Chief' CLEARWATER: The World Is In A Bad Situation *** SPECIAL ZOOT MONEY's BIG ROLL BAND: Live At the BBC: Big Time Operator, Chauffeur, Picture Me Gone, Star Of the Show *** KEEPERS OF THE BLUES FLAME: SHEMEKIA COPELAND: I'm Not Like Everybody Else (< cd 'America's Child', Alligator, 2018) + RORY BLOCK: (< 'A Woman's Soul', Stoneplain, 2018) + ELVIN BISHOP's FUN TRIO: (< 'Somethin' Smells Funky, Alligator, 2018) *** WORD : Berkeley in the 60s + Tanks in Prague August 1968 + Dorothea Smartt reads her Poetry ***
THANKS TO… Alligator Records and V2 Records Belgium for SHEMEKIA COPELAND and ELVIN BISHOP + Continental Record Services for RORY BLOCK.
3 MY GENERATION (REPEATED)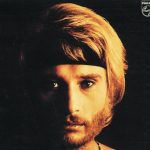 SPECIAL: JOHNNY HALLYDAY feat. THE SMALL FACES & PETER FRAMPTON
LOVE, PEACE & UNDERSTANDING: DIMITRI VAN TOREN: Gratis, belangloos, voor niets (1967) *** FORGOTTEN & OVERLOOKED: THE HERD: Miss Jones (b-side of 1969 single 'Sunshine Cottage') + SPPOKY TOOTH (pre-Mick Jones): Weird (b-side, 1968) + NERO & THE GLADIATORD feat. Mick Jones: That's A Long Time Ago *** SPECIAL JOHNNY HALLYDAY feat. THE SMALL FACES & PETER FRAMPTON: untitled album aka "Rivière", 1969, Amen, Réclamation, Regarde pour moi + THE SMALL FACES; That Man + HUMBLE PIE: Bang!, What You Will (< Safe As Yeserday Is, 1969) *** LONGPLAYTIME: ROY HARPER: Exercising Some Control (< Folkjokepos, 1969) + JOHN MARTYN: London Conversation (id., 1967) *** WOORD : JAN DE WILDE: Communisten + SIMON VINKENOOG & BO's ART TRIO: Salmon Rushdie Blues + JOHNNY HALLYDAY: Un dimanche de janvier *** AND ALSO: CONSORTIUM: Cynthia's Serenity
4 BLUESIDE (REPEATED)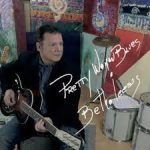 SPECIAL: BETHO IEESUS
LOVE, PEACE & UNDERSTANDING: VANILLA FUDGE: People Get Ready *** THE ORIGINATORS  & INSPIRATORS:  ALBERT KING: Blues Power (< Live Wire Blues) + LIGHTNIN' HOPKINS: The Foot Race Is On (< Tradition Masters) + JEFF BYRNE: Lights Out ***  SPECIAL BETHO IEESUS: Edu Loved the Blues, Blues de Nunca Mais, Maria Eduarda do Brasil, Vento 'Avoador' feat. Toquinho [< new cd 'Pretty Woman Blues',  www.bethoieesus.com.br; sincere thanks to Betho for providing his music] *** KEEPERS OF THE BLUES FLAME  MATT WALKLATE & TOM ALLAH: The Sun Never Shines (from Matt Walklate's new album) + ROCKIN' JOHNNY BURGIN & MIKE METALLIA with Mary Lane, Milwaukee Slim and Little Jerry Jones:  Sloppy Drunk, Hotcha (< "Chicago/The Blues Legends/Today", West Tone Records, thanks to Peter "Blewzzman" Lauro and Mary4Music.com) *** WORD  Maya Angelou: Still I Rise + Jean-Paul Sartre sur Alain Geismar ***

SHOWTIME 

| | | |
| --- | --- | --- |
|  SCHEDULE ** ROOSTER  ** CET Brussels | Sun. 1200 > 2400      | Tue. 1200 > 2000  |
| My Generation: new show: Zoot Money | 12:00 * 16:00  * 20:00 hrs | 12:00 * 16:00 hrs |
| Blueside: new show: Zoot Money | 13:00  * 17:00  * 21:00 hrs | 13:00  * 17:00 hrs |
| My Generation repeated: Hallyday | 14:00 * 18:00  * 22:00 hrs | 14:00 * 18:00 hrs |
| Blueside repeated:  Betho Ieesus | 15:00 * 19:00 * 23:00 hrs | 15:00 * 19:00 hrs |
| | Ends 24:00 hrs | Ends 20:00 hrs |
BACKGROUND * ACHTERGRONDINFORMATIE **

ZOOT MONEY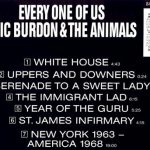 Singer, composer but most of all keyboardist ZOOT MONEY, real name George Bruno, is all over the show. We have a look at his BIG ROLL BAND, which played steamy soul and R&B. Zoot & Co. took over from Georgie Fame at The Flamingo as the resident band. They releases several singles and albums, but never broke through commercially. A fine 4 cd-box titled Big Time Operator includes about everything you need to know about this period.
Money folded the band and went psych as DANTALION's CHARIOT – to no avail. He and his mate Andy Somers (later of The Police) then accepted ERIC BURDON's offer to join THE NEW ANIMALS in California. They can be heard on two albums: 'Love Is' and 'Everyone Of Us' (1968). Zoot Money recorded several solo albums and is still playing live. Andy Somers joined Soft Machine, then The Police.
Zoot Money's website: zootmoney.org
RADIO 68 PLAYS Zoot Money's Big Roll Band live at the BBC (from the box), Dantalion's Chariot and Eric Burdon & The New Animals feat Zoot Money and Andy Somers aka Summers.
ZOOT MONEY's BIG ROLL BAND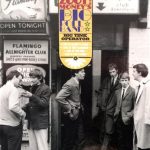 "The new 4-disc box set Big Time Operator includes these interviews without explicitly charting the transition from club-soul staple to freakdom. While not big on surprises, it does pack multiple musical punches. Collecting everything the band released and appending it with a 1966 live show first issued in 1999 and previously unreleased BBC radio sessions stresses how hot this band could be. Future Police member Andy Summers (then Somers) was their guitarist but that is not why they were great. They played as a band: Money was their leader, but this was an ensemble which locked in with itself to create maximum impact.
Although Zoot Money's Big Roll Band charted with just one single, 1966's "Big Time Operator", the band's labels had faith. Over 1964 and 1967 Columbia and, initially, Decca issued seven singles and two albums. The key to the commitment was the band's live draw. They cooked, Money was a showman and dates were always a sell-out. With a reputation forged at London's Flamingo Club as the replacement for the mod-favoured London venue's previous regular band Georgie Fame & the Blue Flames, audiences knew what they were going to get". (Quoted from / All Rights Reserved:
https://theartsdesk.com/new-music/reissue-cds-weekly-zoot-moneys-big-roll-band
JOHNNY HALLYDAY feat. The Small Faces and Peter Frampton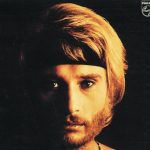 The desire to catch the fast-moving spirit of the times lies at the very heart of this, arguably Johnny Hallyday's most memorable and certainly most atypical album (untitled, but knows as "Rivière" or "le bandeau").
Originally released on Philips in 1969, Hallyday's 14th long-player stands apart from the rest of his discography for a whole raft of reasons. Produced by Glyn Johns and with arrangements by regular writers Mick Jones and Tommy Brown, who also contribute six of the songs, it features the last ever recordings of the soon-to-split Small Faces in the company of Peter Frampton. Steve Marriott and Ronnie Lane pen three songs, Amen (aka "That Man" from The Small Faces album "In The Beginning"), Réclamation and and Regarde Pour Moi. In a matter of months, "Réclamation" and "Regarde pour moi" were re-recorded for Humble Pie's debut album As Safe As Yesterday Is (as "Bang" and "What You Will" respectively, both credited to Marriott only on the Humble Pie album).
Mick Jones played in Nero and The Gladiators and performed in Paris alongside Vince Taylor and His Playboys before being recruited by Hallyday for his "orchestra".  In the early seventies, Mick Jones would join Spooky Tooth and become really famous with Foreigner. Right from the opening of the anthemic Riviere… Ouvre Ton Lit, the album captures the spectacle of Hallyday caught in the head-spin of the late 60s and rocking a distinctly Anglophile blend of psychedelia, hard rock and blues. (…) as it stands, there's already more than enough here for connoisseurs of Hallyday, The Small Faces and flamboyantly-styled late 60s exotica.
Adapted from / All Rights Reserved: https://recordcollectormag.com/reviews/johnny-hallyday
RADIO 68 PLAYS the Faces-related tracks from Hallyday's album, Humble Pie, The Small Faces, The Herd, Spooky Tooth and Nero & The Gladiators.
BETHEO IEESUS: BLUES FROM BRAZIL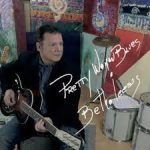 "Born in São Paulo, Brazil. Son of Portuguese immigrants, he studied and graduated in architecture, but it was in music that he found his career – becoming a guitar-player, singer, songwriter and producer. Betho was a student of the great master of classical guitar, Henrique Pinto, and produced several artists such as Mariah Carey (Butterfly's remix, 1997), Jimmy Cliff, Toquinho and Ivan Lins. Being a literary author also, he wrote several poetry books and biographies of famous catholic figures. Nevertheless, music is his passion, especially the blues,  a passion born from listening to great American idols from the 1930s to the 1970s, e.g. Robert Johnson, Son House, Willie Brown, Sonny Boy Williamson, Muddy Waters, Howlin' Wolf. To this, Betho Ieesus adds a social content that exposes an unfair and violent Brazil, a far cry from the soccer, carnival & beautiful women cliché. For instance, "Blues do Nunca Mais" reminds us of the necessity to always fight the wrong and the evil.  "Edu Blues" tells the story of a young man who was beaten to death  by bike thieves on his way to visit his girlfriend. "Maria Eduarda do Brasil' is an homage to thirteen-year old Maria Edarda, who died of a stray bullet in Rio de Janeiro on 30 March 2017.  Betho is a bold and fearless critic of his country's politics and poverty in the best spirit of the blues". Check him out: http://www.numberonemusic.com/bethoieesus
DISCLAIMER: Illustrations are All Rights Reserved. Radio 68 may not own the rights to the illustrations on www.radio68.be, which are used for information and educational purposes only. Quotations are All Rights Reserved and equally used for information and educational purposes only. Where known, sources are clearly mentioned. No use is made of sources which explicitly prohibit use by third parties, unless prior permission has been granted. Radio 68 is a free and non-commercial project ; there is no income from ads, sponsoring,  subsidies or other external sources.