My Generation of Sunday 26 & Tuesday 29 August: Wynder K. Frog, St. Louis Union, Wild Child Butler [Ed's Show, 2018-34]
NEW SHOW: Wynder K. Frog, St. Louis Union, George 'Wild Child' Butler  *** REPEATED:  Zoot Money, Eric Burdon & New Animals, Dantalion's Chariot *** Sunday 26 August, 12:00 > 24:00 hrs + repeated Tue. 28 August, 1200 > 20:00 hrs.  *** Time Zone: CET, Brussels ***  [2018-34] **** RADIO 68: ALL THE SOUNDS AND ALL THE VOICES THAT  SHAPED THE SIXTIES ***
1 MY GENERATION (NEW)
SPECIAL: WYNDER K. FROG
LOVE, PEACE & UNDERSTANDING: FOTHERINGAY: Peace In The End (< LP 'Fotheringay')
FORGOTTEN & OVERLOOKED: JOHNNY NASH + CARL DOUGLAS & THE BIG STAMPEDE + THE WHO at the BBC.
SPECIAL : WYNDER K. FROG: Turn On Your Lovelight (single 1966), Green Door (single 1967), I"m A Man (single 1967), Harpsichord Shuffle (Weaver, LP 'Out Of the Frying Pan', 1968) + St Louis Union: Think About Me, About My Girl + The Chapters: Stop Thinking About Her, 1965 + Bill Haley & His Comets: Green Door (1964).
LONGPLAYTIME: JEFFERSON AIRPLANE: Crown Of Creation, 1968 + THE GENTLE SOUL (Gentle Soul, 1968) + THE SOPWITH CAMEL (Sopwith Camel, 1967).
WORD: Antoine: 50 ans de ses Elucubrations + Les Problèmes: Contre-Problèmes + Ken Kesey +
2 BLUESIDE (NEW)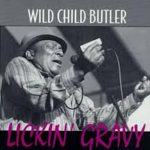 SPECIAL: : GEORGE 'Wild Child' BUTLER
LOVE, PEACE & UNDERSTANDING: ROY C. : Open Letter to The President.
THE ORIGINATORS & INSPIRATORS: LIGHTNIN' SLIM: The King of Lousiana Swamp Blues + LIGHTNIN' SLIM GREEN & Johnny Guitar Watson .
SPECIAL GEORGE 'Wild Child' BUTLER: LP Lickin' Gravy, 1976 (Everybody Got A Mojo, Gravy Child , Funky Butt Lover, None Of Nothing, Buit For Comfort).
KEEPERS OF THE BLUES FLAME: RORY BLOCK: A Woman's Soul: A Tribute To Bessie Smith + DELTA MOON + ZOE SCHWARZ BLUES COMMOTION (cd 'The Blues and I Should Have A Party, 2018) + SHAKEY VICK : LP 'Little Woman You're Sweet'.
WORD : Watts Riots + Jim Hightower + Reverend Shawn Amos.
THANKS TO: Continental Record Services and Stony Plain Records for Rory Block + Blind Raccoon for Delta Moon + Shakey VIck for Shakey VIck!
3 MY GENERATION (REPEATED)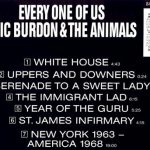 SPECIAL: ZOOT MONEY with ERIC BURDON & THE NEW ANIMALS
LOVE, PEACE & UNDERSTANDING: THE DELPHONICS: A Lover's Concerto ***
FORGOTTEN & OVERLOOKED: DAVE BERRY: Picture Me Gone (1966) + THE CHEYNES: Down And Out (1963) + THE EASYBEATS: Made My Bed, Gonna Lie In It (b-side of 'Friday On My Mind') ***
SPECIAL : ZOOT MONEY with ERIC BURDON & THE ANIMALS: White House / River Deep, Mountain High (USA single, 1968), Ring Of Fire / I'm An Animal (UK single, 1969) + DANTALION's CHARIOT: Coffee Song (< Chariot Rising) + CREAM: Coffee Song (1966 single) ***
LONGPLAYTIME: FREEDOM AT LAST (Time Of The Season, 1969) + THE WHO: Armenia City In The Sky (Sell Out, 1967) + LISTENING: Stoned Is (Listening, 1968) *** WORD : 1968 L'evolution des moeurs et le féminisme + London Hippies 1967
4 BLUESIDE (REPEATED) SPECIAL: ZOOT MONEY's BIG ROLL BAND at the BBC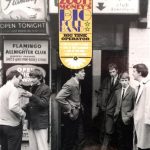 LOVE, PEACE & UNDERSTANDING: RUTHIE FOSTER: Love In the Middle (< cd "The Truth According to Ruthie Foster").
THE ORIGINATORS & INSPIRATORS: BUSTER BROWN: Fanny Mae + LEFT HAND FRANK: Linda Lu + EDDIE 'The Chief' CLEARWATER: The World Is In A Bad Situation.
SPECIAL ZOOT MONEY's BIG ROLL BAND: Live At the BBC: Big Time Operator, Chauffeur, Picture Me Gone, Star Of the Show.
KEEPERS OF THE BLUES FLAME: SHEMEKIA COPELAND: I'm Not Like Everybody Else (< cd 'America's Child', Alligator, 2018) + RORY BLOCK: (< 'A Woman's Soul', Stoneplain, 2018) + ELVIN BISHOP's FUN TRIO: (< 'Somethin' Smells Funky, Alligator, 2018) *** WORD : Berkeley in the 60s + Tanks in Prague August 1968 + Dorothea Smartt reads her Poetry ***
THANKS TO… Alligator Records and V2 Records Belgium for SHEMEKIA COPELAND and ELVIN BISHOP + Continental Record Services for RORY BLOCK.
SHOWTIME 

| | | |
| --- | --- | --- |
|  SCHEDULE ** ROOSTER  ** CET Brussels | Sun. 1200 > 2400      | Tue. 1200 > 2000  |
| My Generation: new show: Wynder K. Frog | 12:00 * 16:00  * 20:00 hrs | 12:00 * 16:00 hrs |
| Blueside: new show: Wild Child Butler | 13:00  * 17:00  * 21:00 hrs | 13:00  * 17:00 hrs |
| My Generation repeated: Zoot Money, Eric Burdon | 14:00 * 18:00  * 22:00 hrs | 14:00 * 18:00 hrs |
| Blueside repeated: Zoot Money | 15:00 * 19:00 * 23:00 hrs | 15:00 * 19:00 hrs |
| | Ends 24:00 hrs | Ends 20:00 hrs |
BACKGROUND * ACHTERGRONDINFORMATIE **
WYNDER K. FROG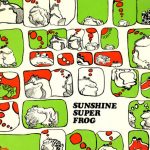 Wynder K. Frog, real name Mike Weaver, is a British musician who is mainly known as a Hammond wizard. It is also the name of the various line-ups of the group he led in the sixties.
He set up his first group with two former members of The Chapters, who had secured an audition with Decca. The audition did take place, but nothing came of it. Two members of this first line-up left for St. Louis Union, who recorded for Decca. They won a Melody Maker contest and the future looked bright. Though they played rough R&B, they scored a top 20 hit with a Beatles cover, Michelle. The remaining members s of Wynder K. Frog merged with The Wot Nots, giving birth to Wynder K. Frog Mark II. Even though one member left for Arthur Brown of 'Fire' fame, this was the line-up that caught the attention of Chris Blackwell, head of Island Records who released the first Frog single in 1966. Wynder aka Mike Weaver would soon become a leading musician who could count on the services of the best players and top producers like Muff Winwood, Jimmy Miller, Guy Stevens and Chris Blackwell himself. Wynder K. Frog would release a string of singles and three albums – all instrumentals with the occasional vocal – between 1966 and 1970, but the commercial breakthrough didn't take place.
Wynder K. Frog was heavily influenced by soul and R&B (think James Brown), especially by keyboard wizards such as Jimmy McGriff, Booker T or Jimmy Smith, a liking he shared with Graham Bond, Georgie Fame and Zoot Money. I suppose you could file it under ' Mod music', but fiery jazzy R&B suits me .
RADIO 68 PLAYS The Chapters, St. Louis Union and Wynder K. Frog
Eddy Bonte
GEORGE 'WILD CHILD' BUTLER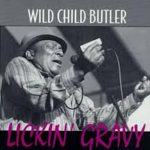 Charles L. Hughes, University of Wisconsin-Madison.
"A product of the "Great Migration', George "Wild Child" Butler (1936-2005) left his native Alabama for Chicago, Illinois, where he became a noted blues performer and harmonica player in that city's blues tradition. He referred to his personal style as "the swamp sound," which was characterized by his gutsy baritone growl. (…) He kept up his active performing schedule, and continued to record on a variety of independent labels. (…) Butler's link between the larger blues tradition and his personal place within it reflected his ability to distinguish himself as an artist and performer while placing his music within a continuum of sounds, songs, and musicians. Butler remained a true believer in the "rootsy" blues that was his trademark up until his death from a pulmonary embolism in Windsor, on March 1, 2005; he was buried there shortly thereafter.
Although George "Wild Child" Butler is perhaps not as famous as many of his contemporaries, his life and work is as much a testament to the continuing power of blues traditions as any of his more well-known counterparts". Quoted from / All Rights Reserved: http://www.encyclopediaofalabama.org/article/h-2545
LP "LICKIN' GRAVY"
This album puts Butler in perhaps the smoothest company he's ever worked with. All but one track were originally released on Ralph Bass's Roots label in 1976. The personnel included Chicago guitarist Joe Kelley, bassist Aron Burton, and drummer Sam Lay; Joe Zaklan and Wild Bill Moore alternated on rhythm guitar. The rhythm section of Burton and Lay probably inhibited even Butler from getting too frisky with his timing, and young Kelley turned in a stellar performance. As if that weren't enough, Rooster Blues added guitarist Jimmy Rogers and pianist Pinetop Perkins to several tracks when the album was remixed in 1986. (…) . Quoted from / All Rights Reserved: https://www.chicagoreader.com/chicago/wild-child-butler–lickin-gravy/Content?oid=875711
RADIO 68 PLAYS tracks 1 to 5 from 'Lickin' Gravy'.

ZOOT MONEY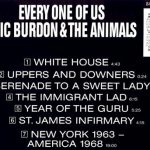 Singer, composer but most of all keyboardist ZOOT MONEY, real name George Bruno, is all over the show. We have a look at his BIG ROLL BAND, which played steamy soul and R&B. Zoot & Co. took over from Georgie Fame at The Flamingo as the resident band. They releases several singles and albums, but never broke through commercially. A fine 4 cd-box titled Big Time Operator includes about everything you need to know about this period.
Money folded the band and went psych as DANTALION's CHARIOT – to no avail. He and his mate Andy Somers (later of The Police) then accepted ERIC BURDON's offer to join THE NEW ANIMALS in California. They can be heard on two albums: 'Love Is' and 'Everyone Of Us' (1968). Zoot Money recorded several solo albums and is still playing live. Andy Somers joined Soft Machine, then The Police.
Zoot Money's website: zootmoney.org
RADIO 68 PLAYS Zoot Money's Big Roll Band live at the BBC (from the box), Dantalion's Chariot and Eric Burdon & The New Animals feat Zoot Money and Andy Somers aka Summers.
ZOOT MONEY's BIG ROLL BAND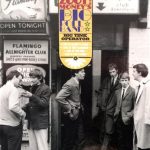 "The new 4-disc box set Big Time Operator includes these interviews without explicitly charting the transition from club-soul staple to freakdom. While not big on surprises, it does pack multiple musical punches. Collecting everything the band released and appending it with a 1966 live show first issued in 1999 and previously unreleased BBC radio sessions stresses how hot this band could be. Future Police member Andy Summers (then Somers) was their guitarist but that is not why they were great. They played as a band: Money was their leader, but this was an ensemble which locked in with itself to create maximum impact.
Although Zoot Money's Big Roll Band charted with just one single, 1966's "Big Time Operator", the band's labels had faith. Over 1964 and 1967 Columbia and, initially, Decca issued seven singles and two albums. The key to the commitment was the band's live draw. They cooked, Money was a showman and dates were always a sell-out. With a reputation forged at London's Flamingo Club as the replacement for the mod-favoured London venue's previous regular band Georgie Fame & the Blue Flames, audiences knew what they were going to get". (Quoted from / All Rights Reserved:
DISCLAIMER: Illustrations are All Rights Reserved. Radio 68 may not own the rights to the illustrations on www.radio68.be, which are used for information and educational purposes only. Quotations are All Rights Reserved and equally used for information and educational purposes only. Where known, sources are clearly mentioned. No use is made of sources which explicitly prohibit use by third parties, unless prior permission has been granted. Radio 68 is a free and non-commercial project ; there is no income from ads, sponsoring,  subsidies or other external sources.