Week 31 – Art Rock – The Hidden Man of the Heart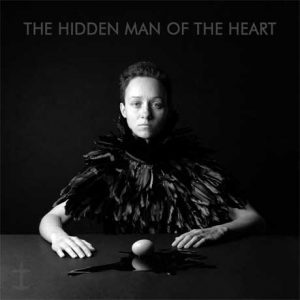 Roz Vitalis is het kindje van de Russische toetsenist en componist Ivan Rozmainsky. Jarenlang bestond de band alleen in de studio, maar sinds enige tijd is kunnen we spreken van een echte band. En het is de muziek zeer ten goede gekomen.
Olav Martin Bjørnsen van FRaME Music: "So, composer and keyboard player Ivan Rozmainsky is back with the same line-up as last time, except here he has extended his musical travelling even further. The album consists of 14 tracks and lasts 63 minutes. Various keyboards, guitars, bass, drums, flute and trumpet are supplemented by exotic kinds of percussion, mandolin, bass clarinet and even a string quartet! Musically Roz Vitalis are often viewed as being part of the RIO and Avant prog movement, but given that I listen to an incredible amount of RIO these days this now seems quite mainstream to me! At the very heart of the music, as always, is Ivan either providing keyboards or adding the complex simplicity of his piano. With the use of strings and brass on this album, there is an additional depth that may have been missing in the past, but given that I have enjoyed every album of theirs that I have heard I am possibly not really fit to judge too much!
That they are one of the finest progressive bands around at the moment is never in doubt, and each time I play this album I find myself getting totally lost inside its majesty. This album, even more so than their others, takes Ivan much more into the realms of being a modern orchestral composer who knows just want to get from each of the instruments at his disposable,. Creating a seamless piece of music that moves from one movement to the next. I love the way that the violins at the commencement of "Wounded By The Lion and Adder" start in perfect harmony and then lose that togetherness as the song progresses, quite deliberately, before moving into a full string quartet. The unusual combination of memorable/hooking melodies and sophisticated compositional structures with complex system of leitmotivs makes for a very impressive album indeed."
Naast Roz Vitalis met The Hidden Man of the Heart hebben we deze week: Sonar with David Torn (Vortex), After Crying (Struggle for Life – Live), Gentle Giant (Octopus), Le Orme (Felona E Sorona) & Miriodor (Avanti!).
Thursday/Donderdag 12.00 – 24.00
Friday/Vrijdag 12.00 – 24.00
Saturday/Zaterdag 12.00 – 18.00