60s-Albums Only *** Jefferson Airplaine, The Troggs, Otis Redding & Carla Thomas, Nina Simone *** Langspeeltijd * Long-playtime of Monday 16 Nov. 2020 *** Ed's Show 2020-41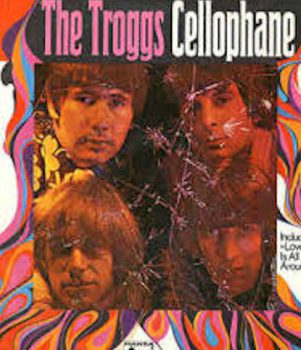 NEW SHOW : Jefferson Airplane [Surrealistic Pillow], The Troggs [Cellophane], Otis Redding & Carla Thomas [King & Queen], Nina Simone [Sings the Blue] *** REPEATED SHOW : Spencer Davis Group MkII, After Tea, Eddie Hardin, Spencer Davis solo, Ron Wood & Ronnie Lane ***  Monday 16 November 2020, 12:00 noon till  04:00 in the morning *** Time Zone CET Brussels, Paris, Berlin *** [2020-41, no. 156=2017-01) ***
*** RADIO 68: ALL THE REVOLUTIONARY SOUNDS AND VOICES THAT SHAPED THE SIXTIES ***
---
Showtime CETime Brussels 
12.00 

Jefferson Airplane, The Troggs, Otis Redding & Carla Thomas, Nina Simone

14.00 

Spencer Davis, After Tea, Eddie Hardin, Lane & Wood

16.00

Jefferson Airplane, The Troggs, Otis Redding & Carla Thomas, Nina Simone

1

8.00

 

Spencer Davis, After Tea, Eddie Hardin, Lane & Wood

20.00

  Jefferson Airplane, The Troggs, Otis Redding & Carla Thomas, Nina Simone



22.00

Spencer Davis, After Tea, Eddie Hardin, Lane & Wood

24.00

Jefferson Airplane,

The Troggs, Otis Redding & Carla Thomas, Nina Simone

02:00

Spencer Davis, After Tea, Eddie Hardin, Lane & Wood

04.00 Show Ends Here  
---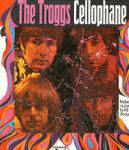 01 NEW SHOW:  JEFFERSON AIRPLANE, THE TROGGS, OTIS REDDING & CARLA THOMAS, NINA SIMONE
JEFFERSON AIRPLANE: SURREALISTIC PILLOW  (full  LP).
THE TROGGS: CELLOPHANE (choice tracks).
OTIS REDDING & CARLA THOMAS: KIND AND QUEEN (full LP).
NINA SIMONE: SINGS THE BLUES (choice tracks).
WORD:  Dr. Martin Luther King Jr.:  Beyond Vietnam .  A time To Break the Silence, 4 Apr. 1967 * Joan Baez  sings Commandante Che Gueverra *  TV documentary Hippie in Amsterdam 1967: High in de RAI  ** Nina Simone about racism * Jim Morrison: An American Prayer.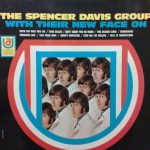 02 REPEATED SHOW :  SPENCER DAVIS, AFTER TEA, EDDIE HARDIN, WOOD & LANE
THE SPENCER DAVIS GROUP with Ray Fenwick and Eddie Hardin: WITH THEIR NEW FACE ON, LP, 1968, the entire album.
EDDIE HARDIN's WIZARD's CONVENTION 2, 1995, (www.angelair.co.uk) feat. Chris Farlowe, Paul Jones and Mike d'Abo, etc. choice tracks.
AFTER TEA, feat. Ray Fenwick: NATIONAL DISASTER, 1968,  A-side.
SPENCER DAVIS: SO FAR (cd, 2008): choice tracks.
RONNIE LANE & RONNIE WOOD: Mahoney's Last Stand, 1976, A-side and more (tracks 2-8).
AND ALSO HOMAGE TO  CATALONIA  Himno de Riego: anthem of the Second Spanish Republic, proclaimed  14 April 1933 – destroyed by Franco's  dictatorship 1 April 1939 ** Quico Pi de la Serra –   Si els fills de puta volessin no veuríem mai el sol (If all the sons of bitches could fly, we'd never see the sky) ** Companiya Elèctrica Dharma: Brutalitat.

LIKE & JOIN RADIO 68
Like our Page https://www.facebook.com/radio68Belgium
Join our Group https://www.facebook.com/groups/613281298696645
HIGHLIGHT ** IN DE KIJKER
EDDIE HARDIN's WIZARD's CONVENTION 2, 1995, (www.angelair.co.uk)
"Recorded in 1995, this project features a "who's who" of British rock with contributions from Ray Fenwick, Tony Ashton, Debbie Bonham, Mike D'Abo, John Entwistle, Chris Farlowe, Mo Foster, Eddie Hardin, Paul Jones, Denny Laine, Phil Manzanera, Chris Thompson, Zak Starkey and Snowy White. History was created with Paul Jones and Mike D'Abo dueting together on the song "Here I Go Again" – both Manfred Mann vocalists singing together for the first time!". Quoted from: www.angelair.co.uk
SPENCER DAVIS GROUP.: WITH THEIR NEW FACE ON
"The album is a fairly schizophrenic mix of British jazz-blues and psych-pop, with the album fairly evenly divided between the two approaches. The opener is nearly a title track ("With His New Face On"), a string-laden midtempo slice of psych-pop that has some great chord changes that are reminiscent of Mike D'Abo's work from around the same period. It's one of the best tracks on the album. "Mr. Second Class" begins with a feel that presages prog, but quickly shifts to a 4/4 march not unlike the Box Tops' swansong, "Sweet Cream Ladies." "Alec in Transit Land" is a pretty straight jazz instrumental, recalling the work of early Manfred Mann (with the exception of a lengthy, even tiresome, drum solo). "Sanity Inspector," on the other hand, is a delicate piece of psychedelic whimsy, with the usual contrived lyrics that mix a character narrative with vague social commentary. It's a charming curiosity. "Feel Your Way" is a solid guitar-driven blues-shuffle with a great vocal and organ solo by Hardin. "Morning Sun" mixes the blues influences with a soaring, soulful chorus, recalling Jackie Lomax's first solo album on Apple. "Moonshine" walks the line between jazz-blues and freakbeat, with another terrific vocal (mostly) treated with deep slapback echo. "Time Seller" returns to psych-pop, this time with manic drums and sawing cellos throughout. Though a bit dated, it also features some clever, unexpected chord changes and strong stacked backing vocals. The closer, "Stop Me, I'm Falling," approaches vaudeville at times, but is definitely the most creative track on the album, shifting arrangements, time signatures and tonalities at will, ending with a lengthy, pretentious recitation. I love it!"
http://www.popgeekheaven.com/music-discovery/lost-treasures-spencer-davis-group
DISCLAIMER:  https://www.radio68.be/disclaimer/