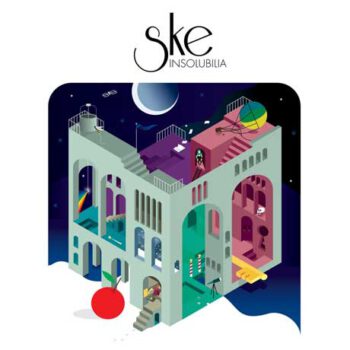 Ske is het soloproject van Paolo "Ske" Botta, een uitmuntende Italiaanse toetsenist, componist, en arrangeur. Hij is ook actief in bands als Yugen en Not a Good Sign.
Prog Archives review: "And just like 1000 Autunni at one time, insolubilia has also become a very excellent work, which will certainly take one of the top places in my personal selection for album of the year 2021.
Paolo Botta therefore plays various keyboard instruments, and there are also numerous guests who, in addition to "normal" rock music instruments, also contribute various types of wooden and tin fans, harp, violin and various percussion instruments. There is also a bit of singing, with only one piece having correct text, otherwise there are at most textless vocal interludes. Most of the pieces are completely instrumental.… Read more...