60s Albums-Only Radio: Long-playtime * Langspeeltijd: The Rose Garden [full 1968 LP], The Easybeats [Friday On My Mind], Grapefruit [Deep Water], The Monkees [full LP: Pisces], Joan Baez [No. 5] *** Monday 09 August 2021 *** [Ed's Show, 2021-25]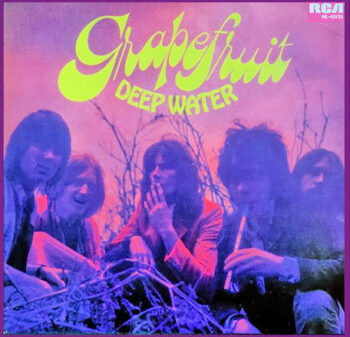 NEW SHOW : The Rose Garden [full 1968 LP], The Easybeats [Friday On My Mind], Grapefruit [Deep Water], The Monkees [full LP: Pisces, Aquarius, Capricorn & Jones Ltd], Joan Baez [No. 5] *** REPEATED SHOW : Led Zeppelin [II, entire album], Cream [Wheels On Fire], John Mayall [Empty Rooms], Shocking Blue [At Home] *** Monday 09 August 2021, 12:00 noon till  04:00 in the morning *** Time Zone CET Brussels, Paris, Berlin *** [2021-25, no. 186 =( 2020-23)] ***
RADIO 68: ALL THE REVOLUTIONARY SOUNDS AND VOICES THAT SHAPED THE SIXTIES 
---
LIKE & JOIN RADIO 68
Like our Page https://www.facebook.com/radio68Belgium
Join our Group https://www.facebook.com/groups/613281298696645
Showtime CETime Brussels 
12:00 Rose Garden, Grapefruit, Monkees, Easybeats

14:00

Led Zeppelin, Cream, John Mayall, Shocking Blue

16:00

Rose Garden, Grapefruit, Monkees, Easybeats

18.00

Led Zeppelin, Cream, John Mayall, Shocking Blue

20:00 R

ose Garden, Grapefruit, Monkees, Easybeats

22:00

Led Zeppelin, Cream, John Mayall, Shocking Blue

24:00

Rose Garden, Grapefruit, Monkees, Easybeats

02:00

Led Zeppelin, Cream, John Mayall, Shocking Blue

04:00 Show Ends Here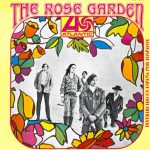 01 NEW SHOW: THE ROSE GARDEN, THE MONKEES, GRAPEFRUIT
THE EASYBEATS Friday On My Mind, LP, 1967, choice tracks.
THE ROSE GARDEN The Rose Garden, LP, 1968, side 1.
THE MONKEES Pisces,  Aquarius, Capricorn & Jones Ltd., LP,  1967, side 1.
JOAN BAEZ No. 5, LP, 1964 + Baptism, LP, 1968 choice tracks.
THE ROSE GARDEN The Rose Garden, LP, 1968, side 2.
THE MONKEES Pisces,  Aquarius, Capricorn & Jones Ltd., LP,  1967, side 2.
GRAPEFRUIT Deep Water, LP, 1968, choice tracks.
AND ALSO
LOVE, PEACE & UNDERSTANDING The Cowsills We Can Fly + POETRY  The Liverpool Scene  + Jackie De Shannon
02 REPEATED SHOW:  LED ZEPPELIN, JOHN MAYALL, CREAM, SHOCKING BLUE
LED ZEPPELIN  Led Zeppelin II, entire A-side, 1969.
JOHN MAYALL Empty Rooms, 1969, entire A-side.
LED ZEPPELIN Led Zeppelin II, entire B-side, 1969.
CREAM Wheels Of  Fire,  1968, LP2, side C (Live in San Francisco, March, 1968).
SHOCKING BLUE At Home, LP, 1969: choice tracks.
AND  ALSO:
LOVE, PEACE & UNDERSTANDING Sandy Posey: I Take It Back.
HOMAGE TO CATALUNYA Eurogrup canta Allen Toussaint + James Brown (I'll Go Crazy) en Català.
WORD & FREE SPEECH & POETRY  Dolly Birds and Mini-skirts, Jim Hightower, John Mayall.

HIGHLIGHT ** IN DE KIJKER
JOHN MAYALL Empty Rooms (1969)
(…) If The Turning Point marked a partial shift away from the genre that had established Mayall's reputation, Empty Rooms kicked off with a blast of the blues, 'Don't Waste My Time'. But this is a long way from his gritty mid-60s classic electric blues. It's folk-blues, which mesmerized British kids at the dawn of the rock era. Broonzy, Lead Belly, Woody Guthrie all linger here – as does Lonnie Donegan, the man who took Skiffle into the British charts and inspired a generation.  (…)
Drum-free it may be, but there's no lack of drive. 'Plan Your Revolution' rocks; 'Something New' has a handy lazy groove; 'People Cling Together' boasts the spirit of Wilbert Harrison's 'Let's Work Together', illuminated by 12-string guitar. As the album falls deeper into its romantic mindset, things change: 'Don't Pick A Flower' is folk, pure and simple; 'Many Miles Apart' is a wailing blues, but clearly personal; 'Waiting For The Right Time' sounds like it was written watching desert dust blow by while Mayall admits "she drives me out of my mind" in a shimmering musical mirage. (…)
Source / All Rights Reserved https://www.udiscovermusic.com/stories/rediscover-john-mayall-empty-rooms/
DISCLAIMER:  https://www.radio68.be/disclaimer/