60s-Albums Only Radio Show Long-playtime * Langspeeltijd: Early Days with The Animals, David Garrick, The McCoys, The Searchers, Spencer Davis, The Hollies, The Troggs, Adamo And More! *** Monday 05 0ctober 2020 *** [Ed's Show, 2020-35]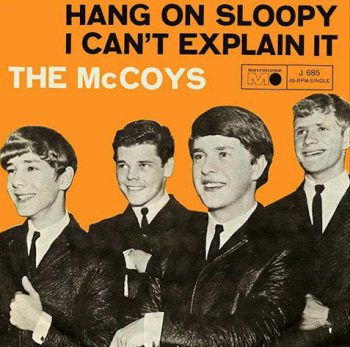 NEW SHOW Early Days with The Animals, David Garrick, The Searchers, The McCoys, Spencer Davis, The Hollies, The Troggs, Adamo And More  *** REPEATED SHOW World Of OZ, McGough / McGear (McCartney), The Scaffold, Procol Harum ***  Monday 205 October 2020, 12:00 noon till  04:00 in the morning *** Time Zone CET Brussels, Paris, Berlin *** [2020-35, no. 150 = 2020_02) ***
*** RADIO 68: ALL THE REVOLUTIONARY SOUNDS AND VOICES THAT SHAPED THE SIXTIES ***
---
Showtime CETime Brussels 
12.00

 Early Days with Animals, Searchers, Troggs, Etcetera

14.00 

McGough /McGear (McCartney), Procol Harum, World Of Oz

16.00

 Early Days with Animals, Searchers, Troggs, Etcetera

1

8.00

 

McGough /McGear (McCartney), Procol Harum, World Of Oz

20.00

 

Early Days with Animals, Searchers, Troggs, Etcetera



22.00  

McGough /McGear (McCartney), Procol Harum, World Of Oz

24.00

 

Early Days with Animals, Searchers, Troggs, Etcetera

02:00 

McGough /McGear (McCartney), Procol Harum, World Of Oz

04.00 Show Ends Here 
---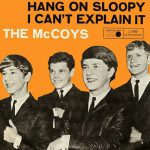 01 NEW SHOW: EARLY DAYS WITH …
The Troggs  +  The Animals + Adamo + The Hollies + David Garrick + The McCoys + The Searchers + The Outsiders (NL) + The Pretty Things + The Spencer Davis Group + The Turtles + The Walker Brothers.
02 REPEATED SHOW :  McGOUGH / McGEAR (McCartney), SCAFFOLD, WORLD OF OZ, PROCOL HARUM
SPECIAL: Mike McGEAR
THE SCAFFOLD  LtheP (aka Lily The Pink), side 1.
MIKE McGEAR McGear, LP, 1974, side 1.
THE SCAFFOLD choice tracks.
MIKE McGEAR, McGear,  LP, 1974, side 2.
Roger McGOUGH & Mike McGEAR  McGough & Mc Gear,  LP, 1968: choice tracks.
WORLD OF OZ The World of OZ, LP, 1969, choice tracks .
PROCOL HARUM A Salty Dog, LP, 1969: choice tracks.
AND ALSO: LOVE, PEACE & UNDERSTANDING The Wallace Collection: Daydream + HOMAGE TO CATALUNYA Joanjo Bosk Venim del Nord, Venim del Sud.POETRY *+ POEZIE :  Delphine Lecompte; Jenny Lewis & Adnan Al-Sayegh


HIGHLIGHT ** IN DE KIJKER
MIKE McGEAR:  McGear
"Esoteric Recordings is pleased to announce the release of a newly re-mastered and expanded 3 disc clamshell box set edition of the album, "McGear" by MIKE McGEAR, featuring 2CDs and a DVD. Originally released in 1974, McGear was the second solo album by Mike McGear (McCartney) and was a more "serious" record than his work with the Liverpool satirical trio Scaffold, or his work with Roger McGough on the "McGough & McGear" album. Recorded at Strawberry studios in Stockport, (the musical home of the band 10cc), the album was produced by PAUL McCARTNEY (who also played on the album and co-wrote most of the material with Mike) and featured LINDA McCARTNEY and members of WINGS, along with guests such as PADDY ("Pipes") MOLONEY of The Chieftains. The album featured a selection of tremendous songs such as 'Rainbow Lady', 'Simply Love You', 'Givin' Grease a Ride' and 'The Man Who Found God on the Moon'. McGear also featured an inspired cover of the Roxy Music song 'Sea Breezes', the evocative 'The Casket' and the hit single 'Leave It'. The sessions also spawned a non-album single; 'Dance the Do' (which featured Vivian Stanshall).
"McGear" was charming, eccentric and unique in equal measure and was one of the great unsung albums of its time. Now acclaimed, but unavailable on CD for over twenty years, this long awaited expanded three disc edition reissue of "McGear" has been compiled with the full involvement of Mike (McGear) McCartney and has been newly re-mastered from the original master tapes. It has an additional 21 bonus tracks, including 13 previously unreleased out-takes and tracks alongside singles appearing on CD for the first time. The set also includes a DVD featuring Mike (McGear) McCartney reminiscing at the Liverpool Institute of Performing Arts, an interview with Mike at the Everyman Theatre in Liverpool and the 1974 promotional film for the single 'Leave It'. The set also includes an illustrated booklet with new essay and a poster and is a fine tribute to the eccentric genius of McGEAR".
Source / All Rights Reserved: Cherry Red PR-sheet.
Link https://www.cherryred.co.uk/product/michael-mcgear-mcgear-2cd-1dvd-remastered-expanded-boxset-edition/
Sincere thanks to CHERRY RED RECORDS
DISCLAIMER:  https://www.radio68.be/disclaimer/