60s Albums-Only Radio Show *** Longplay-time with Ten Years After [1st LP, 1967], The Nashville Teens [Tobacco Road, 1964], The Artwoods [100 Oxford Street], The Hep Stars [We And Our Cadillac, 1965], Cliff Bennett & The Rebel Rousers [Got To Get You Into My Life, 1967] *** Monday 29 November 2021 *** [Ed's Show, 2021-38] rs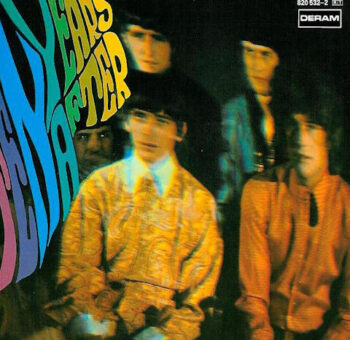 NEW SHOW: Ten Years After, The Nashville Teens, The Artwoods, The Hep Stars, Cliff Bennett & The Rebel Rousers *** REPEATED SHOW Sly & The Family Stone [Dance To The Music, 1968], Van Morrison [Blowin' Your Mind, 1967], Spooky Tooth [All About, 1968], The Hello People [1968], James Taylor [1968], Jerry Lee Lewis [The Mercury Years], Ian & Sylvia [The Vanguard Years], Marvin Gaye [M.P.G., 1969] *** Monday 29 November 2021, 12:00 noon till  04:00 in the morning *** Time Zone CET Brussels, Paris, Berlin *** [2021-38, no. 199 201707] ***
RADIO 68: ALL THE REVOLUTIONARY SOUNDS AND VOICES THAT SHAPED THE SIXTIES 
---
LIKE & JOIN RADIO 68
Like our Page https://www.facebook.com/radio68Belgium
Join our Group https://www.facebook.com/groups/613281298696645
Showtime CETime Brussels 
12:00 Ten Years After, Artwooods, Nashville Teens, Cliff Bennett

14:00

Sly & Family Stone, Spooky Tooth, Hello People

16:00

Ten Years After, Artwooods, Nashville Teens, Cliff Bennett

18.00

 Sly & Family Stone, Spooky Tooth, Hello People

20:00

Ten Years After, Artwooods, Nashville Teens, Cliff Bennett

22:00

Sly & Family Stone, Spooky Tooth, Hello People

24:00

Ten Years After, Artwooods, Nashville Teens, Cliff Bennett

02:00

Sly & Family Stone, Spooky Tooth, Hello People

04:00 Show Ends Here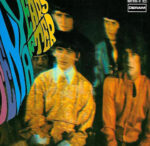 01 NEW SHOW:  BRITBLUES & BEYOND
TEN YEARS AFTER: first album, Deram 1967 ***
THE ARTWOODS, feat. Jon Lord, Derek Griffiths, Keef Hartley, Art Wood, Malcolm Poole ***
THE HEP STARS: WE AND OUR CADILLAC, Sweden, 1965 ***
CLIFF BENNETT & REBEL ROUSERS: GOT TO GET YOU INTO MY LIFE, 1967, B-side ***
THE NASHVILLE TEENS: TOBACCO ROAD, 1964, choice tracks ***
AND ALSO:  BIG MAMA & VICTOR URIS: No m'estimes blues ** WORD & POETRY: TIMOTHY LEARY: Drop Out + JOHN TRUDELL: Mining Our Minds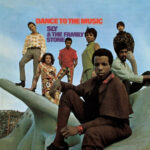 02 REPEATED SHOW:  SLY & FAMLY STONE, SPOOKY TOOTH, HELLO PEOPLE
HOUR 1
VAN MORRISON Blowin' Your Mind, LP,  1967.
SPOOKY TOOTH All About, LP, 1968.
SLY & THE FAMILY STONE Dance To The Music, LP, 1968.
HOUR 2
THE HELLO PEOPLE The Hello People, LP, 1968, side A.
JAMES TAYLOR James Taylor, LP, 1968.
JERRY LEE LEWIS The Mercury Years 1963-1968.
IAN & SYLVIA The Vanguard Years, 4CD, 1962-1967.
MARVIN GAYE M.P.G., LP, 1969.
HIGHLIGHT ** IN DE KIJKER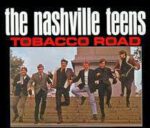 THE NASHVLLE TEENS: LP 'Tobacco Road', 1964
"This vintage R LP was released in 1964 on the maroon London Tracks include-Hoochie Coochie Man, Google Eye, Need You, La Bamba, I Like It Like That, Bread And Butter Man, Mona, Hurting Inside, How Deep Is The Ocean, Tobacco Road, Too Much, Parchment Farm.
The Nashville Teens were one of a brace of British acts competing for attention in the booming days of the early British Invasion and its early purely English phenomenon, the British beat boom. They were distinguished from most of the others by scoring a memorable and serious hit, "Tobacco Road." This put them on the map internationally (even getting them into an American jukebox movie, Beach Ball, that also featured the Supremes) before they gradually faded away in popularity.
The sextet first got together in Weybridge, Surrey, in 1962 with Art Sharp and Ray Phillips on vocals, John Hawken on piano (later in The Moody Blues and Renaissance), Pete Shannon on bass, Michael Dunford on guitar, and Roger Groom on drums. Dunford exited along with Groom in 1963 to be replaced by John Allen and Barry Jenkins (later in The Animals), respectively, and a seventh member, vocalist Terry Crow, joined during the group's extended stay in Hamburg, West Germany, in 1963.
During their Hamburg engagement, the group got pegged to play as backup band to visiting American rock & roll superstar Jerry Lee Lewis, which resulted in the recording of one of the great live albums of the era, Jerry Lee Lewis Live at the Star Club; they later played gigs backing Bo Diddley, and it was at one of those shows that they were spotted by Mickie Most (then still a performer). After the band was signed to English Decca in 1964, Most became their producer for their debut single, "Tobacco Road," released in the summer of 1964, which charted high on both sides of the Atlantic".  Source: http://www.radziwill.us/natetro19lps.html
A full biography and discography: http://www.wikiwand.com/en/The_Nashville_Teens
 DISCLAIMER:  https://www.radio68.be/disclaimer/