Anniversary no. 9 *** Onze 9de verjaardag ***
Nine years ago today, Radio 68 broadcast its very first show. 
THANKS TO ALL THE LISTENERS, ARTISTS, VENUES, MANAGEMENTS, PROMOTERS, AGENTS, DISTRIBUTORS & RECORD COMPANIES for supporting FREE internet radio. We DO NOT accept ads, publicity, sponsoring or subsidies. We DO pay artists' copyrights. 
Danny & Eddy Bonte
Het is vandaag precies negen jaar geleden dat Radio 68 zijn eerste show uitzond.
BEDANKT, luisteraars, distributeurs, platenmaatschappijen, managers, promotoren, zaalhouders en artiesten (!) om ons te steunen. Wij staan voor GRATIS en VRIJE internetradio. Wij betalen auteursrechte aan Sabam. Wij aanvaarden géén sponsoring, subsidies, advertenties of reclame. 
Danny & Eddy Bonte
NEW PARTNER: BGO Records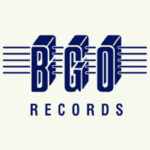 CONCISE HISTORY:  https://www.radio68.be/sample-page/