Art Rock Show – Aerials (Week 40)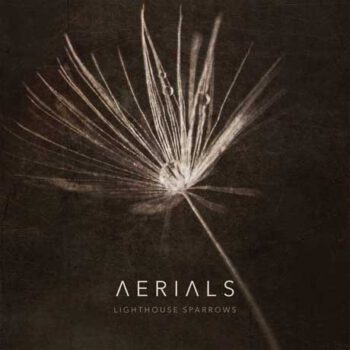 Lighthouse Sparrows is een collectief van gelijkgestemde muzikanten en geluidsontwerpers, Olli Huhtanen en Sami Sarhamaa. Hun muziek heeft zijn wortels in de rock en kunstzinnige pop uit het verleden, maar kan waarschijnlijk worden samengevat als moderne prog.
Prog Archives review: "The real full-length debut album offered by this productive composer duo Olli Huhtanen and Sami Sarhamaa from Finland. Both are covering all the guitar, bass, keyboard and vocal duties again. Hah, guessed correctly, when I came in touch with their initial EP in 2020 I was quite sure that this could not be the deep end. The elaborate arrangements convinced me, so much spirit available, consequently there was more to be expected. Mission accomplished almost two years later!
This requires a fruitful collaboration with a drummer of course. Yep, Miri Miettinen delivers a great job, that should be noted. Finally Ella Eriksson aka EllaElla rounds it all up with some nice speech and backing vocals like on the charming track Safe And Sound. That needs a further note now concerning the sound quality, it's exorbitant, leaves nothing to be desired. (…)
Finally, according to the atmosphere and niveau, let me compare this with Perfect Storm's album 'No Air'. 'Aerials' is available in digital and double vinyl format through the Samsara Records label. A must have for melodic (prog) rock lovers.
Naast Lighthouse Sparrows met Aerials, Moon Halo (Chroma), Caligonaut (Magnified as Giants), Machines Dream (Black Science), The Samurai of Prog (Toki No Kaze) & Mystery (Caught in the Whirlwind of Time).
Thursday/Donderdag 12.00 – 24.00
Friday/Vrijdag 12.00 – 24.00
Saturday/Zaterdag 12.00 – 24.00