Art Rock Show – All the Pretty Days (Week 50)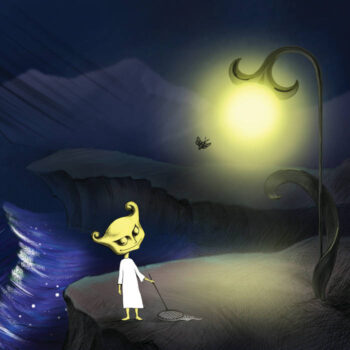 Fren is een prog rockband uit Krakau en is actief sinds 2017. De band bestaat uit: Oskar Cenkier (toetsen), Michal Chalota (gitaar), Andrew Shamanov (bas), en Oleksii Fedoriv (drums).
Prog Archives review: "If you don't know Fren is an instrumental progressive rock band from Poland, and so far they released only 2 albums and 2 EPs. They have an aesthetic that is interesting and cryptic, but strangely pretty in some shape or form. 2 years ago they released their first LP Where Do You Want Ghosts to Reside, and this year on the 8th of October they released their sophomore album All The Pretty Days, and this release surprised me when I first heard it.
It was so beautifully done yet strange that I both immediately planned to make a review for it, whilst also knocking my head around what to say about this wonderful album. I can say though, with utmost confidence that this may be the best album I have heard this year. Yep, even better than Hellfire, Shiki, or Laminated Denim. (…)
It would've been a very amazing masterpiece if the album ended there, but instead, the band decided to slip in one last song that just makes this album peak above all the others I have listened to, and that song is the 24-minute epic of Turque. (…)
It is a crying shame that this album is not talked about as much as I hoped. Not only is this one of the best albums of 2022, but it is also one of the most beautiful, groundbreaking albums that have been released in progressive rock, post-rock, and general music history for me. This album should not be overlooked, and I implore you to take listen to this album and share it with others. Plus support the band as well, because with an album like this, how could you not? This album is fantastic in every direction, and it speaks a lot without even speaking once."
Naast Fren met All the Pretty Days, Rikard Sjöblom's Gungfly (Friendship), Lebowski (Galactica), Submarine Silence (Submarine Silence), Zopp (Zopp), Lion Shepherd (III) & Osada Vida(Uninvited Dreams).
Thursday/Donderdag 12.00 – 24.00
Friday/Vrijdag 12.00 – 24.00
Saturday/Zaterdag 12.00 – 24.00