Art Rock Show – Apocalypse Now (Week 49)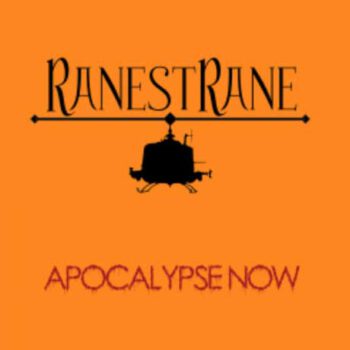 De Romeinse rockband RanestRane maakt indruk door haar "CineConcerts" of live optredens gebaseerd op filmmuziek.
Prog Archives review: "The band Ranestrane is consisting of experienced musicians who are residing in Roma, Italy. They are well known for the preference to produce concept albums, and hereby being obviously specialized in picking up diverse film classics. Thus this one is drawing references to the US crime taking place in Vietnam during the last century. (…)
Constant band members are Riccardo Romano (keyboards), currently also underway on solo paths with a new appealing album, Massimo Pomo (guitars) and Maurizio Meo (bass). Finally also drummer Daniele Pomo, who, you'll find this a rather rare case, also provides the lead vocals. And so Saigon appears to be a wonderful opener, where his voice is backed by melancholic piano lines or sensitive guitar presence.
Lyric-wise the band is using a blend of English and Italian language, with the preference on the latter. Rock Progressivo Italiano at its best. The core piece marks the monumental statement Napalm which has a total length of twenty minutes playing time. Excellent. I would say this marks the best RANESTRANE effort so far. Come on, get your own impression. Kudos to MaraCash Records especially, they are covering some real jewels in their portfolio again and again."
Naast Ranestrane met Apocalypse Now, Edison's Children (The Disturbance Fields), Fish on Friday (Black Rain), Submarine Silence (Submarine Silence), David Minasian (Random Acts of Beauty) & Il Tempio Delle Clessidre (Il Tempio Delle Clessidre).
Thursday/Donderdag 12.00 – 24.00
Friday/Vrijdag 12.00 – 24.00
Saturday/Zaterdag 12.00 – 24.00