Art Rock Show – Arrival of the New Elders (Week 17)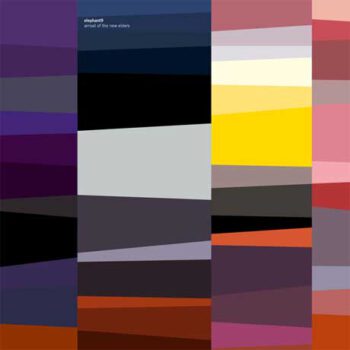 Deze week stellen we Noorse band Elephant9 aan u voor. Elephant9 is een powertrio psychrock speelt met invloeden uit de prog, hardrock, jazz en metal.
Erik Groeneweg van Prog Wereld: "Hoewel Elephant9 kan bogen op een waanzinnige ritmesectie is de grote smaakmaker van de band toch toetsenist en componist Storløkken, die met een imposant assortiment oude (Fender Rhodes, Mellotron, Hammond orgel) toetseninstrumenten het album kleur en smaak geeft. Dat begint al bij de bedachtzame opener en titeltrack Arrival Of The New Elders, waarmee de band ook zichzelf lijkt te bedoelen. De muziek roept Return To Forever en Motorpsycho in gedachten, jazzrock uit lang vervlogen jaren en de moderne interpretatie daarvan. De prachtige Rhodes solo is even vrij als beheerst. (…)
Het album klinkt erg fraai, met die authentieke analoge benadering die de platen van bij voorbeeld DeWolff ook hebben: je hoort het instrumentarium galmen, kletteren, zingen en ruisen. Dat betekent wel dat je speakers of oorschelpen moet hebben die de ferme basklanken aankunnen, maar het resultaat is er dan ook naar.
Voor een meesterwerk is het bijna allemaal nét iets te relaxed, maar dat neemt toch niet weg dat ik blij ben met de richting die Elephant9 hier inslaat. Slimme, ingetogen jazzrock die toegankelijk genoeg is voor een groter publiek en toch ook nog genoeg schuurt om de oude fans niet van zich te vervreemden. De komst van deze nieuwe ouderlingen is toch weer een klein feestje."
Naast Elephant9 met Arrival of the New Elders, Hedvig Mollestad Trio (Ding Dong. You're Dead), Jaga Jazzist (A Livingroom Hush), Bushman's Revenge (A Little Bit of Big Bonanza), Tigran Hamasyan, Arve Henriksen, Eivind Aarset & Jan Bang (Atmospheres), Motorpsycho (Still Life With Eggplant) & Terje Rypdal (Descendre).
Thursday/Donderdag 12.00 – 24.00
Friday/Vrijdag 12.00 – 24.00
Saturday/Zaterdag 12.00 – 24.00