Art Rock Show – Belief in the Machine (Week 13)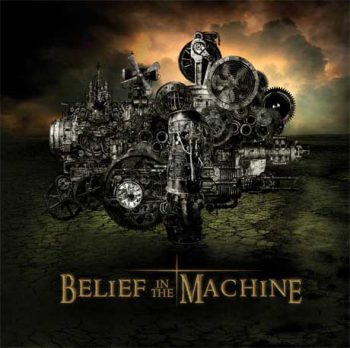 Deze week stellen we u de Canadese prog rocker Rick Miller aan u voor. De man haalt zijn inspiratie vooral uit de atmosferische kant van de progrock (Pink Floyd, Moody Blues, Steve Hackett, enz.) Rick Miller bracht in de loop der jaren hij regelmatig goed gesmaakte solo-albums uit.
Prog Archives review: "This is another excellent release by Rick Miller. I am new to his music, and have been taking in many of the albums at the same time. Belief in the Machine is up there with his best releases like Heart Of Darkness, Dark Dreams, and Immortal Remains.
Majority of his music is top notch, and Belief In the Machine is no exception. Anyone that enjoys the mellow side of Pink Floyd or Alan Parsons Project will automatically feel at home. Belief in the Machine mixes in some media samples and follows a theme that is modern and attainable. The guitar playing is stellar, and the compositions really shine.
Starting off the album is Correct to the Core, and it is a great example of excellent composition musically and lyrically. It could arguably be one of his best tracks, but the entire album is solid and flows perfectly. Of courseit has many amazing atmospheric moments as well. If you have not checked out Rick Miller, this is an excellent place to start. Highly Recommended!"
Naast Rick Miller met Belief in the Machine hebben we deze week: Lee Abraham (The Seasons Turn), David Gilmour (Live in Gdansk), The Lens (Regeneration), Steve Hackett (Darktown) & Huis (Abandoned).
Thursday/Donderdag 12.00 – 24.00
Friday/Vrijdag 12.00 – 24.00
Saturday/Zaterdag 12.00 – 18.00