Art Rock Show – Canvas Two (Week 32)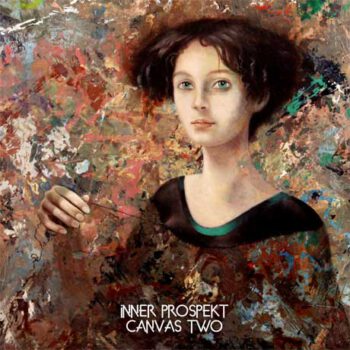 Alessandro di Benedetti is een getalenteerde Romeinse toetsenist van de rockband Mad Crayon en die ook onder de naam Inner Prospekt een aantal solo albums heeft gemaakt. De muziek van Inner Prospekt blinkt uit in mooie keyboard texturen.
Naast Inner Prospekt met Canvas Two, Chris (Days of Summer Gone), Il Paradiso Degli Orchi (Il Corponauta), Mad Crayon (Preda), Professor Tip Top (Life Is No Matter) & Crystal Palace (Scattered Shards).
Prog Archives review: "Is it a lucky bag somehow? Anyway, this song collection brilliantly works. While he's playing keyboards and drums on that album, the guitar duties are mastered by Rafael Pacha, Carmine Capasso, and also Federico Tetti. The latter is member of Mad Crayon fame, a band Alessandro is also playing with. What a pleasant album to listen. 'Canvas Two' has no weak points, confirms that he's a multi-talented musician and composer. What about all the manifold cello respectively violin contributions? The booklet credits are not revealing anything concerning this. Hence I assume this all must be sampled in the end, sounds real.
The epic Soul Of Hundred Lives turns out to be a revelation, undoubtedly. 'Once upon a time there was a little girl, her name was Abbygale' – Abby's Escape also evolves to a wonderful experience after all. Anyhow, actually it is almost forbidden to highlight a particular song. Just enjoy the flow in its entirety. Some hints from Van der Graaf Generator and Genesis are incorporated, where he obviously is inspired by Peter Hammill a lot. At least the vocal expression is close, by the way also to recognize regarding the current highly recommended Mad Crayon album 'Drops'. 'Canvas Two' is the first Inner Prospekt album I really concentrated on for some time. Definitely a recommended approach, as the music will grow further on with every new listen."
Thursday/Donderdag 12.00 – 24.00
Friday/Vrijdag 12.00 – 24.00
Saturday/Zaterdag 12.00 – 24.00