Art Rock Show – Comma (Week 51)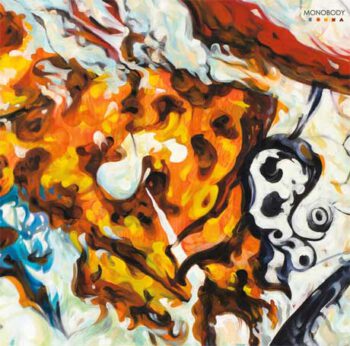 Monobody is een instrumentele 5-koppige band uit Chicago dat subliem muzikaal vakmanschap, fantasierijke composities en groove-gedreven melodieën mixt om een geluid te creëren dat elementen van jazz, pop, math en progressieve rock bevat. Een hele mondvol dus…
Peter Mattenet Riva van Everything Is Noise: "Monobody has been consistently performing music that in order to describe it, myself as a listener would need a plethora of different tags, and still fall short. While 'fusion' as an umbrella term can mediocrely solve the conundrum, math and jazz rock are two defining elements that are extremely prominent in their work. But it's not limited to that by any means, and as each record marked the progression of the band, it's interesting and exciting to see how their approach to making music has shifted the balance between its key ingredients. Comma is for the time being, the best they've come in terms of finding the sweet spot between so many influences. While without a shred of doubt, every album stands out on its own, Comma surely sinks in like a refined version of Raytracing while still being more grounded on the Monobody LP roots.
From the get go, Comma premiers with its opening track "Eighty Eight", shaking the ground enough to let us know we are not up for a conventional trek down math rock lane. There's much more weight being put on the keyboard instrumentalisation this time, as it sets the tone for a more jazzy ambience. It's an intriguing and vague aura of mystery to surround the upcoming callbacks to a somehow both familiar, yet foreign, math-y style from previous records. The piano harmonization over the clean, riff-y guitars are handled expertly, as Monobody usually does. (…)
Monobody is a band that has shown by example, how it can't let itself be confined by the limitations of a genre. How much they will work their way out of convention to create the music they are truly passionate about. Comma is a standing statement to that, and a damned good listen to vibe to."
Naast Monobody met Comma, Battles (Gloss Drop), Covet (Effloresce), Mouse on the Keys (An Anxious Object), Tera Melos (Tera Melos), Giraffes? Giraffes! (More Skin With Milk-Mouth), King Crimson (The Construkction of Light) & And So I Watch You From Afar (And So I Watch You From Afar).
Thursday/Donderdag 12.00 – 24.00
Friday/Vrijdag 12.00 – 24.00
Saturday/Zaterdag 12.00 – 24.00