Art Rock Show – Conundrum (Week 2)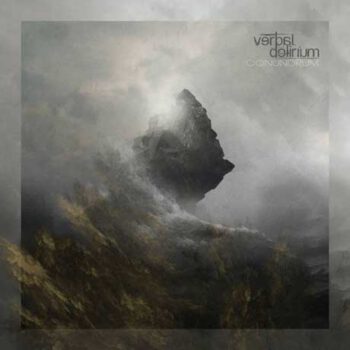 Sinds 2006 heeft Verbal Delirium constant gespeeld op podia in Griekenland en Europa en 3 albums uitgebracht met erg positieve kritieken. De band is klaar met het opnemen en produceren van zijn vierde album met de titel "Conundrum". De plaat kwam eind 2022 uit.
Professor Mark van Progressive Rock Central.com: "The opening track is meant to blow you away, and make you think. And remember. Imagine, after all the horror the world has experienced from 2020 through 2021, with the Covid Pandemic. And now, Verbal Delirium has the balls to make a video about the power and cruelty of Covid cells, enlarged and gently floating in your direction, as dark and haunting music plays. You have got to see the music video to believe it. They absolutely captured the power and fear, that this vicious virus presented to the world, over the last two years. A horrible memory, we'd all like to forget, but we must remember, so that we are never caught off guard again, in the future. Is it too soon? Maybe too late? No, just right. Watch it and listen to the lyrics, "Feels like falling, from a great height to the bottom of your soul. Eating the flowers of your womb. I'll rise from your decay. Spreading disease and poisoning your every cell. I am death!" What a way to open an album! (…)
This album was a surprise this late in the year. I was expecting this album to be released next year. I am happy they didn't wait. Conundrum is everything I wanted. Great music set to theatrical sound. Unparalleled vocals from one of the best male vocalists in progressive rock. Every note and sound well thought out and perfectly timed to reach your memory. Highly recommended. Everything you could want in an epic piece of art. Please buy and enjoy this album. It is worthy."
Naast Verbal Delirium met Conundrum, Retrospective (Latent Avidity), Dream the Electric Sleep (Beneath the Dark Wide Sky), Panic Room (Satellite), Sound of Contact (Dimensionaut) & Pymlico (Directions).
Thursday/Donderdag 12.00 – 24.00
Friday/Vrijdag 12.00 – 24.00
Saturday/Zaterdag 12.00 – 24.00