Art Rock Show – Daedalus (Week 30)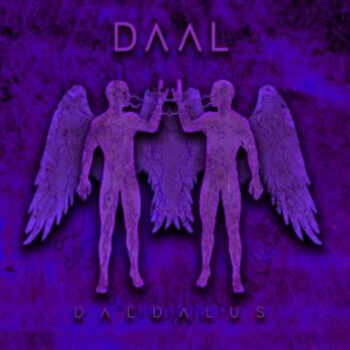 Daal wordt gevormd door percussionist Davide Guidoni en toetsenist Alfio Costa. Ze zijn beiden ervaren muzikanten in de Italiaanse Prog rock scene – Guidoni is een drummer die heeft gewerkt met Taproban, The Far Side, Gallant Farm, Nuova Era en andere. Costa (Tilion, Prowlers, Colossus project, Dark Session) speelt keyboards – meestal vintage, en ook wat softsynths.
Prog Archives review: "These are seasoned pros, extremely confident in taking their time in elaborating a classy work of the highest order, so it comes as no surprise that the opus is bookended by the "Journey Through the Spiral Mind Parts 1 and 2″, nearly 22 minutes in scope, with a 14-minute opener and an 8-minute closer.
Sweeping atmospherics and shimmering cymbals introduce Alfio's unadorned piano motif, soon to be united with a similar crisp guitar line, a fretless bass loop and a deliberate expansion into mysterious realms, alternating the initial serene simplicity with rising crescendos of power streaks, an upward vortex of sound that is breathtaking. A spooky organ chills the atmosphere even further, while a forlorn piano warms the melody, ushering in a steady beat, only to be slain by a totally unexpected wall of glorious mellotron thunder that is triumphantly compelling. The finale is a return to the tranquil start. Magnificence incarnate. (…)
Any fan of instrumental modern prog should have the honour and privilege to listen to how it's done by true masters of the genre, particularly fans of Goblin, King Crimson and symph prog in general. Just remember not to fly too close to the sun."
Naast Daal met Daedalus, Rikard Sjöblom's Gungfly (On Her Journey to the Sun), Ovrfwrd (Blurring the Lines – A Democracy Manifest), Birds and Buildings (Multipurpose Trap), Egonon (Risveglio) & The Tea Club (If/When).
Thursday/Donderdag 12.00 – 24.00
Friday/Vrijdag 12.00 – 24.00
Saturday/Zaterdag 12.00 – 24.00