Art Rock Show – Fall of the Watcher (Week 39)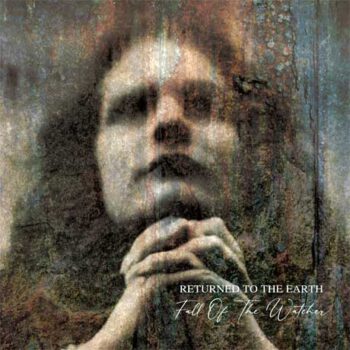 Returned To The Earth is een alternatieve/art rock band uit Warwickshire (Verenigd Koninkrijk). De band begon in 2014 met de opnames en heeft vier albums op haar naam staan. Returned To The Earth bestaat uit Robin Peachey (zang, gitaar), Steve Peachey (keyboards), en Paul Johnston (drums).
Rick Peuser van The Progressive Aspect: "Fall of the Watcher is an intensely emotional release whose overall theme reflects the uncertainty and fear brought about by the COVID-19 Pandemic to an already stressed and anxious world. Overarching themes of personal loss, drenching grief, and weary questioning are all intertwined through a six-song cycle clocking in tightly at just under 46-minutes. The music is extremely effective when listened to as a whole as opposed to a collection of individual songs.
There is not much out there by way of the arts (music and print) which reflects my feelings better, or to which I can relate about current conditions, than those presented on this album. It is contemporary, provocative, and erudite. According to a recent email from Robin Peachey, the "Watcher" represents those in power, be it politicians, big business, or the media. Sometimes those who hold power take it for granted and/or abuse it at the expense of those who entrusted them in the first place. That this theme has been around for ages is true, but its veins are rich and plentiful. (…)
The last song on this album, the emotional and deeply personal April Sky is sung with passion and conviction. I listened many times and felt its sadness and longing. Remembrance and sweetness, recalling a day of a funeral and knowing that the deceased is physically gone but their spirit lives on in heart and memory. Gorgeous keyboards and a sustained drumming rhythm guide the song as it evolves into an almost prayer-like mantra reflecting on life and death. The dreamy gentle melody and the beauty created by this song is breath-taking and closes an absolutely brilliant album.
Every listen of this album reveals layers of superb, inspired musicality. The vocals of Robin Peachey are just sensational on every song and binds this album together. The themes conveyed throughout are difficult and at times, wrenching, but this band treats them with such expressive beauty, tenderness, and empathy. Releases like this remind me of how great and glorious progressive music can be."
Naast Returned to the Earth met Fall of the Watcher, Evership (Evership II), Monarch Trail (Sand), Bjørn Riis (Lullabies in a Car Crash), ESP (Phenomena) & Gazpacho (A Night at Loreley).
Thursday/Donderdag 12.00 – 24.00
Friday/Vrijdag 12.00 – 24.00
Saturday/Zaterdag 12.00 – 24.00