Art Rock Show – Innocence & Danger (Week 40)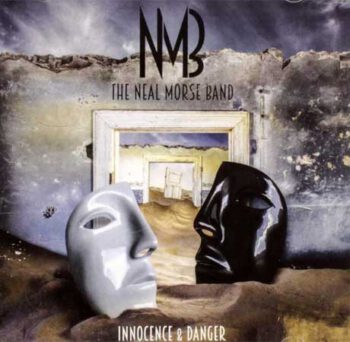 Neal Morse (zang, gitaar, keyboards) en Mike Portnoy (drums) hebben een vruchtbare samenwerking, vaak worden ze vergezeld door bassist Randy George. Sinds 2012 werd de chemie van het trio versterkt door NMB-bandgenoten Bill Hubauer (zang, keyboards) en Eric Gillette (zang, gitaar), wat resulteert in een erg eigentijds prog-geluid.
Prog Archives review: "This is not to say that the 10 songs of Innocence & Danger fall very far from the tree of metallic prog rock that has characterized a great deal of Neal Morse's discography, especially since he joined forces with Portnoy back in the early 2000s. On the contrary, the new songs are still very much anchored in Morse-Portnoy's trademark sound: a blend of prog rock intricacies, robust rhythmical acrobatics, grandiose melodies, and madly skilful playing. Yet, some of the material opens up to new and unexpected influences, like the 80s pop vibes of "Another Story to Tell" and the otherwise Beatles-esque "Your Place in the Sun". Meanwhile, "The Way It Had to Be" is a great bluesy ballad that brings to mind Pink Floyd as well as some of the singer-songwriter material one can find on Neal Morse's solo albums. And then there is "Bridge over Troubled Water", an incredible prog adaptation of Simon & Garfunkel's classic piece. This is actually one of the highlights of the album. The complex instrumental histrionics added to the song structure are absolutely spot on and the vocal arrangements are superb too.
These injections of new and diverse influences give the album a freshness and levity that a lot of contemporary prog rock/metal records lack. However, this does not come at all at the expense of depth and substance: Innocence & Danger contains some extremely rich prog material, that is structurally complex and thoughtfully arranged. Miraculously, however, the music does not feel complex or studied, even when one faces multi-part mammoth pieces like the 31-minute long "Beyond the Years" or the nearly 20 minutes of "Not Afraid Pt 2″ (both contained on the second CD). These compositions are so well-thought out and so tastefully arranged that time literally flies by while one listens to these songs. The flow of these tracks is nearly perfect and the songs contain so many moments of melodic brilliance that verses and choruses stick with you only after a couple of listens."
Naast The Neal Morse Band met Innocence & Danger: Pattern-Seeking Animals (Prehensile Tales), IQ (The Seventh House), The Flower Kings (Banks of Eden) & Karmakanic (Live in the US).
Thursday/Donderdag 12.00 – 24.00
Friday/Vrijdag 12.00 – 24.00
Saturday/Zaterdag 12.00 – 24.00