Art Rock Show – Let Me Be a Ghost (Week 50)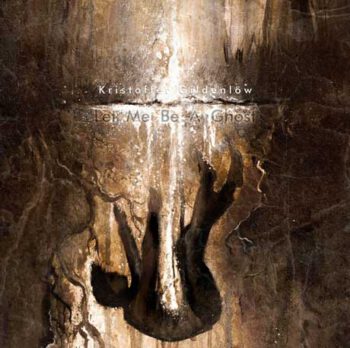 Kristoffer Gildenlöw behoeft weinig toelichting. Hij is een Zweedse muzikant en liedjesschrijver, die vooral bekend was als de bassist van de progressieve rockband Pain of Salvation. Hij woont sinds 2003 in Nederland en profileert zich sinds zijn vertrek zowel solo als als gastmuzikant.
Maurice van der Zalm van Rock Portaal NL: "Naar eigen zeggen is dit nieuwe album de meest donkere muzikale reis die Kristoffer heeft gemaakt, maar het donkere karakter dat het album kenmerkt is niet de duisternis van depressies en uitzichtloosheid. Het begrip 'donker' is voor mij daarmee een relatief begrip. Een begrip dat tevens rust en reflectie in zich herbergt. En dat is naar mijn idee het centrale thema van Let Me Be A Ghost, waarin tegenslagen worden benoemd, maar ook het besef dat je door moet en kan gaan en sterker terug kan komen. (…)
Let Me Be A Ghost is een mooi vervolg op Homebound hoewel de sfeer toch afwijkt van dit album. Het is een album waarin melancholie een hoofdrol kent. Melancholie die niet verlamt, maar juist de rust biedt in deze gekke tijd en de gehaastheid van de huidige maatschappij. Een album dat het verdient om rustig te beluisteren op een zwoele nazomeravond of straks een gezellige winteravond. Donker is daarbij een begrip dat rust en vertrouwen biedt en waarin Kristoffer Gildenlöw met zijn muziek een belangrijke factor in speelt."
Naast Kristoffer Gildenlöw met Let Me Be a Ghost, Bruce Soord (All This Will Be Yours), The Sea Within (The Sea Within), Caligula's Horse (Rise Radiant), Lonely Robot (Under Stars) & Arena (Re-Visited Live!).
Thursday/Donderdag 12.00 – 24.00
Friday/Vrijdag 12.00 – 24.00
Saturday/Zaterdag 12.00 – 24.00