Art Rock Show – Narrow Is the Road (Week 52)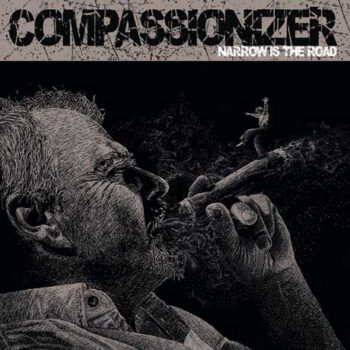 Compassionizer is het nieuwste geesteskind van Ivan Rozmainsky van Roz Vitalis. Een breed scala aan instrumenten, waaronder de gebruikelijke elektrische toestanden, maar ook strijkers, klarinetten, marimba en vele percussieve elementen brengen de soms donkere, maar meestal hoopvolle composities hier tot leven. Goed om te weten: alle opbrengsten gaan naar Oekraïense vluchtelingen in Hamburg, Duitsland. Vrede op aarde!
Prog Archives: "The album "Narrow is the Road" is more coherent than the previous two. It feels the spirit of the present time, the ongoing difficult events that have affected Ukraine and Russia this year. In every note, one can feel personal involvement of the performers and the transfer of this to the listeners.
"He who has ears to hear, let him hear." This gospel saying best fits the theme of the album. There are fewer things that are heavy in perception and in mood than on previous albums; rather there is a certain mood that awakens all the best inside the human mind, inside our understanding on the path of searching for the truth. The titles of the compositions are also united by one goal – the awakening of reason and mercy.
Here is a musical example that shows that it is possible to speak about difficult things in a very simple language. It is not difficult to be a humanist and it is not too late to become; while you're still alive, do it faster so the world doesn't fall apart. The composer Jenkins has an oratorio titled "A Mass for Peace". The album "Narrow is the Road" can safely be called its continuation."
Naast Compassionizer met Narrow Is the Road, Poil (Brossaklitt), Cheer-Accident (Fear Draws Misfortune), Shamblemaths (Shamblemaths), Miasma & the Carousel of Headless Horses (Perils), Kayo Dot (Coffins on Io) & Miriodor (Avanti!).
Thursday/Donderdag 12.00 – 24.00
Friday/Vrijdag 12.00 – 24.00
Saturday/Zaterdag 12.00 – 24.00