Art Rock Show – Polysomn (Week 47)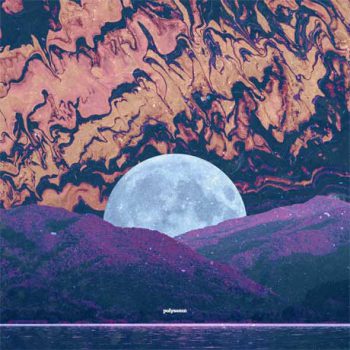 De Finse band 'Kairon; IRSE!' blijft indruk maken met hun sublieme combinatie van post-, progressieve en psychedelische rock. Vijftig minuten van sublieme muziek, meer kan een mens niet verwachten in dit leven…
Anoop Bhat van Echoes and Dust: "Anoop Bhat van Echoes and Dust: "Riding on the incredible success of their last album and their much-lauded appearance at the 2018 edition of Roadburn – Kairon;IRSE!, the psychedelic-rock quartet from Seinäjoki (Finland) are back with a brand new album. Led by Oranssi Pazuzu's Niko Lehdontie, the band has remained at the forefront of the European psychedelic music scene with two solid full-length albums under their belt, Polysomn being their third musical effort. (…)
Polysomn sees the band pendulum back to their Ujubasajuba days. They subject that same explosive energy to a seemingly elevated process of song-writing. The songs on this album exude a greater sense of purpose, forever moving forward and expanding on every little facet of the band's complex sound. Be it the dream-poppy, cascading drone of 'Hypnogram' or the Radiohead-like, upbeat jam of 'Psionic Static' – the band is constantly exploring newer recesses of their sonic landscape, and emerging with spectacular results. The downright ease with which these Finns masterfully meld different soundscapes together is nothing short of extraordinary. Sure, the album is filled with moments that could remind you of My Bloody Valentine, LSD and the Search of God, Candy Claws or even Mercury Rev, but it's always showcased in a new light, with a new perspective, deliberately shunning every known genre-trope. Thematically, much of the album feels like a retelling of a glorious, other-worldly voyage – a metaphysical journey into alternate universes – constantly discovering new worlds, each one more breathtaking than the last. The stunning album artwork by Jenna Hapaaharju is probably a recreation of one such world.
To me, what is ingenious about Kairon;IRSE!'s music is that, in all its fuzzy eccentricity, every movement is still a meticulous, highly-inventive collage of contrasting musical ideas and textures. Yet it all comes together so beautifully, as a singular idea, never lacking in harmony or compatibility. You can probably tell by now that Kairon;IRSE! isn't just another heavy psychedelic band; they're very much the progenitors of the next chapter in psychedelic music, and Polysomn makes for a compelling declaration."
Naast Kairon; IRSE! met Polysomn: Tortoise (The Catastrophist), Pinkshinyultrablast (Miserable Miracles), Barn Owl (Lost in the Glare), Tarentel (We Move Through Weather), Bark Psychosis (///Codename: Dustsucker), Don Caballero (American Don) & Battlestations (The Death Of The Day).
Thursday/Donderdag 12.00 – 24.00
Friday/Vrijdag 12.00 – 24.00
Saturday/Zaterdag 12.00 – 24.00