Art Rock Show – Sadako e le mille gru di carta (Week 33)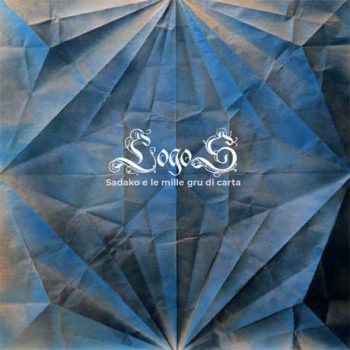 De Italiaanse band LogoS heeft op 1 juni 2020 haar nieuwe album uitgebracht. De vorige plaat uit 2014 was al een behoorlijke klepper en de mannen van LogoS hebben ook nu weer hun beste beentje voorgezet.
Prog Archives review: "This may very well be the best album that was released in the year 2020. I hoped, but didn't really expect, that Logos could top their fabulous album from 2014 named L'enigma della vita. But they do. What an album this is! There is one hour of great music on the album, completely without lowpoints. It starts on a high note, and goes out with on a high note. Their style and influences are well grounded in the proud and grand tradition of italian progressive rock. You will instantly hear influences from Le Orme and Banco del mutuo soccorso, although Logos is on the more rockier side of those two bands. The influences from Le Orme are present through the whole album, the song 'il sarto' could very well be a lost Le Orme song dating back from 1974.(…)
They also sing in italian, thank god, wich makes the album feel more genuine and authentic. Keyboard driven progressive rock with a ton of great melodic passages and plenty of complex interludes to keep my interest all the way. What an album this is! I can highly recommend it to anyone. This is how a five star album sounds like."
Naast LogoS met Sadako e le mille gru di carta hebben we deze week: Maschera di cera (Le porte del domani), Unreal City (Il Paese del Tramonto), Il Bacio Della Medusa (Deus Lo Vult), Maxophone (Maxophone), PFM (L'Isola Di Niente) & Genesis (Seconds Out).
Thursday/Donderdag 12.00 – 24.00
Friday/Vrijdag 12.00 – 24.00
Saturday/Zaterdag 12.00 – 24.00