Art Rock Show – Senpai III (Week 5)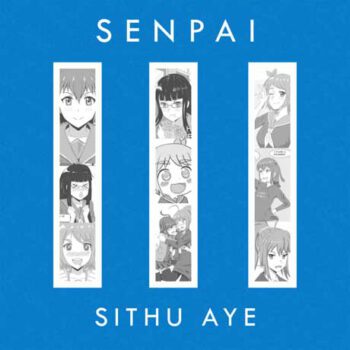 Deze week stellen we Sithu Aye aan u voor. Hij is een Schots-Birmese gitarist, muzikant en producer uit Schotland. Sinds 2011 heeft hij niet minder dan vijf volledige albums en zes EP's uitgebracht.
The Prog Mind review: "Sithu has that knack for purposeful guitar licks that I hear in Plini's music, and in many up and coming bands. This means that he thinks a lot about his riffs and licks, and nothing feels sloppy or like filler. Overall, his music, to me, sounds "gracious", though I'm not exactly sure what I mean by that. I can detect that smooth and inspired tone, and he's had it in spades from the very first album. In fact, I first came across his work when he opened for Haken in the US a few years ago, and I was immediately impressed not only by his skill, but also by his humility.
This record, despite Sithu being primarily a guitarist, is diverse and even exquisite in tone. You will hear loads of gorgeous, careful piano, which he played himself and seems a bit nervous about, for some reason. The melodies are intimate, though, and he plays them very well. You will hear delightfully personal moments that explode into a wall of robust energy and hope. A good example of this is "Choices on a Piece of Paper", obviously referring to his recent big decision. This song starts out beautifully with keys and strings, stirring emotions immediately. But soon, that bass kicks in and Sithu's outstanding guitar work reveals itself, and so the song plays with our feelings. (…)
Senpai III has all the heart and soul I could ever ask for in an instrumental album. Sithu writes what he knows, and what he knows is life. He composes to express emotions that might not surface in other ways, and so I am grateful for his ambition and talent. I hope that you will support him."
Naast Sithu Aye met Senpai III, Disperse (Living Mirrors); Plini (Impulse Voices), The Helix Nebula (Meridian), Widek (Journey to the Stars), Outrun the Sunlight (The Return of Inertia), & Riverside (Reality Dream).
Thursday/Donderdag 12.00 – 24.00
Friday/Vrijdag 12.00 – 24.00
Saturday/Zaterdag 12.00 – 24.00