Art Rock Show – Solidarity – Live in Konin (Week 1)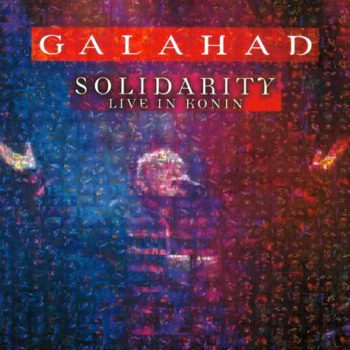 Na twee knappe albums – Battle Scars en Beyond The Realms Of Euphoria – die beide in 2012 werden uitgebracht, koos Galahad ervoor om een aantal geselecteerde live shows te geven in het VK, Centraal-Amerika en het Europese vasteland.
Een van die shows werd live opgenomen in het Centrum Kultury Oskard, Konin, Polen op zaterdag 26 oktober 2013 als onderdeel van een korte Poolse tour dat jaar. Het is nu voor het eerst in zijn geheel te beluisteren.
Prog Archives review: "At one time they were very much part of the neo-prog scene, heavily influenced by the likes of Marillion and IQ, but they have changed quite dramatically over the years, and how have a much heavier and dense sound. Dean has a wonderful approach on keyboards. Knowing when to be quiet, reflective, and 'progressive' in approach but he also knows what it takes to move into a far more metallic area. Spencer has grown in confidence over the years and has become much more of a rock or even metallic drummer, really pounding the kit, while Roy has turned it all up and provides a much more powerful platform. With all this mayhem going on it probably isn't surpriing that Stu's vocals have also gained a depth and breadth that they didn't have previously ' he still hits all the notes, but now they are quite a different proposition than before.
I am sure that a lot of this is down to the person who mixed and edited this album, Karl Groom, who has been working with the band now for some years. There are only a few of the older numbers included in this set, and one of these should be called out for special mention. After everything having been turned up to the max, and the audience blasted into submission, they come back for the encore. Or more truthfully, Stu returns on his own to sing 'Painted Lady' totally a capella. It takes a brave singer to do that at any time, let alone after already performing for ninety minutes, and he nails it. Totally. This album is a great introduction to the Galahad of today, and one that makes me regret now living so very far away, as I am unlikely ever to catch them in the flesh again, and these guys are proving yet again that they are one of the bes prog acts around."
Naast Galahad met Solidarity – Live in Konin, Sylvan (Home), Arena (Double Vision), Shadow Gallery (Carved in Stone) & Clepsydra (Alone).
Thursday/Donderdag 12.00 – 24.00
Friday/Vrijdag 12.00 – 24.00
Saturday/Zaterdag 12.00 – 24.00