Art Rock Show – Songs From The Hard Shoulder (Week 46)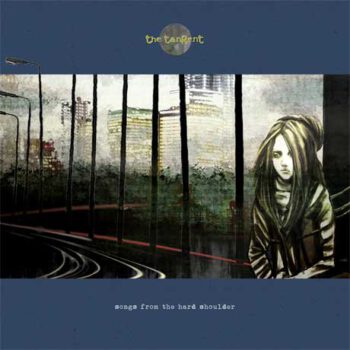 Het 12de studioalbum Songs From The Hard Shoulder van The Tangent markeert de 20ste verjaardag van de band en Andy Tillison en co concentreren zich bijna volledig op hun lange nummers of "epics". Soms duren ze een kwartiertje of langer…
Tuonela Magazine review "To say that the British prog eccentrics, THE TANGENT, took me by surprise with their 2020 album "Auto Reconnaissance" would be an understatement. While I haven't been a stranger to progressive rock since who knows when, these Brits had managed to fly under my radar up until that moment. Thus, I had not prepared to be so blown away by the sheer magnitude of the band's "The heck with the scripted prog formula" approach. Now, these prog ruffians are back with their twelfth studio offering, titled "Songs From the Hard Shoulder" – and it impressed me just as much. The album was released on June 10th, 2022, via InsideOut Music and it's, once again, a cornucopia of mind-boggling musical diversity; the band's primus motor, composer-singer-keyboardist Andy Tillison, leaves no stone unturned when crafting prog schlagers.
On this new selection, the maestro commands his troops in every possible direction, layering the band's signature symphonic prog sound with a good pinch of Canterbury fusion, Motown, and even the odd BEATLES-esque flavor. After a few spins, I feel tempted to say that the new outing is the band's best effort so far. Oh, yes – it is by far their most spectacular everything-bagel to date. All but one of the album tracks clock in at more than 16 minutes, which may be a tad too much for the weak of heart, but for a true prog connoisseur, it simply denotes a genuine prog feast, especially, when every minute counts. (…)
If progressive rock is your cup of tea, especially the sort that is laced with a good pinch of Canterbury flavor, you know what to do; I'll be damned if this album will not perform spectacularly well in the album of the year rankings by the end of 2022. Yes, as far as prog is concerned, this album IS that good!"
Naast The Tangent met Songs From The Hard Shoulder (The Liberation), Wobbler (Dwellers of the Deep), Sylvan (Posthumous Silence), IQ (Dark Matter), RPWL (Beyond Man and Time) & Transatlantic (The Absolute Universe: Forevermore ).
Thursday/Donderdag 12.00 – 24.00
Friday/Vrijdag 12.00 – 24.00
Saturday/Zaterdag 12.00 – 24.00