Art Rock Show – Take Me Back To Eden (Week 39)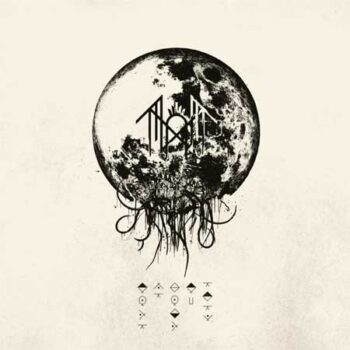 Sleep Token is een Britse alternatieve metalband uit Londen, opgericht in 2016. De groep blijft lekker anoniem. De vijf bandleden gaan schuil onder witte maskers, met vreemde rode tekens. Op een paar jaar tijd heeft de band een stevige en loyale aanhang ontwikkeld die hen wereldwijd bekend heeft gemaakt.
The Prog Mind review: "Take Me Back to Eden is one of those albums that you forget just how good it is until you hear it again.  It has 12 tracks, and by the time I hit track 6, I am just shaking my head about how good it can be.  I've even tried to decide which half of the album is better, but it is an extremely consistent work.  It's great all the way through.
"Vore" is the first song I heard, and I instantly liked the combination of the subtle vocal harmonies with the more extreme metal elements.  The riffs aren't overbearing, but they have meat.  Then I heard "The Summoning" with its intense drumming, second half ambient interlude, and truly soulful vocals, and I was sold.
(…) I really like "Are You Really Okay?" because it honestly sounds like a 90s alt rock ballad.  Yet another favorite is "Rain" with its bouncy riff and cinematic second half.  The chorus that climaxes at the end is truly a special one, as I get goosebumps every time I hear it.
Honestly, I think it's time to stop arguing about bands and just be happy for the ones who see success.  Sleep Token has a fantastic sound that is relatively unique, and it will certainly stretch the brains of most metalheads who aren't used to pop music.  Yet, it will stretch the brains of pop fans who don't know much about metal, too.  Sleep Token is an important band in that way, and could honestly help metal gain widespread popularity again, if we play our cards right.  I guarantee that, if you can hear and appreciate this record, you'll end up dancing a little bit in ways you never have.  It's a different groove than I typically prefer, but it's one that I'm really enjoying."
Naast Sleep Token (Take Me Back To Eden), Haken (The Mountain), The Contortionist (Clairvoyant), TesseracT (Polaris), Karnivool (Sound Awake) & Vola (Live From the Pool).
Thursday/Donderdag 12.00 – 24.00
Friday/Vrijdag 12.00 – 24.00
Saturday/Zaterdag 12.00 – 24.00