Art Rock Show – The Absolute Universe – Forevermore (Extended Version) (Week 8)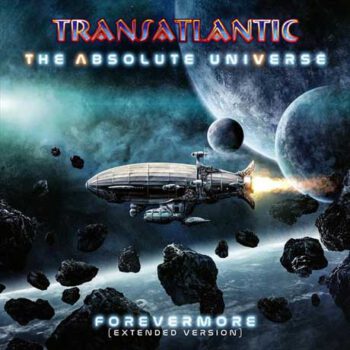 Het is alweer zeven jaar geleden dat Transatlantic, de multinationale progressieve rockband, een nieuw album uitbracht. Het zijn nu eenmaal drukke én productieve muzikanten die hun handen vol hadden met hun eigen bands en projecten.
George Simpson van All About The Rock: "Musically, it's an album that wears its influences on it's sleeve. The likes of Yes, Genesis, Pink Floyd and The Beatles stamp their feet all over it. In doing so, they've created something in greatest traditions of those bands rather than sounding like Dream Theater or Marillion, or any of their day job bands.
Things open with Overture, a triumphant instrumental that establishes the albums' tone from the off. From there the rest of the album is presented as one long piece of music, broken up into chapters with the different songs. Each segues effortlessly into the next, even when opposing styles are involved. For example, the bass heavy Owl Howl becomes the reflective Solitude without you realising. (…)
It's like a cross between The Beatles' White Album and The Wall by Pink Floyd. You get the variety of styles of the former, and the epic continuous soundscape of the latter. Indeed, where Floyd had Another Brick In The Wall as a recurring musical motif throughout The Wall, here Transatlantic do something similar. Looking For The Light and Love Made A Way both receive a reprise later in the album. The Latter ends the album by also featuring a throwback to opener Heart Like A Whirlwind. (…) It really is a magnificent piece of work."
Naast Transatlantic met The Absolute Universe: Forevermore (Extended Version), OSI (Blood); Flying Colors (Second Nature), Anderson & Stolt (Invention of Knowledge) & Pendragon (The Masquerade Overture).
Thursday/Donderdag 12.00 – 24.00
Friday/Vrijdag 12.00 – 24.00
Saturday/Zaterdag 12.00 – 24.00