Art Rock Show – The Quest (Week 52)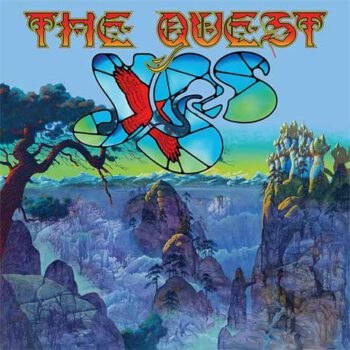 The Quest is het tweeëntwintigste studioalbum van de Engelse progressieve rockband Yes en werd uitgebracht op 1 oktober 2021 door InsideOut Music en Sony Music. Het is ook het eerste studioalbum met Billy Sherwood sinds The Ladder (1999) ter vervanging van bassist Chris Squire die overleed in 2015.
Mike O'Cull van Rock & Blues Muse: "Definitive prog rockers Yes are speeding into the future once again on the band's new album The Quest. Released by InsideOutMusic/Sony Music, the set is a stunning achievement that's full of the kind of complex structures, grand gestures, and soaring melodies that first created the Yes legend. Those gestures are as powerful as they always were and make The Quest an amazing listen for anyone who can feel progressive rock flowing through their souls.
Produced by Yes guitarist and eternal rock legend Steve Howe, the set is expressive, fleet, and muscular and doesn't sound anything like a band with 50 years of history behind it. Howe did a commendable job of pulling top-drawer performances out of himself and his band mates and everyone involved sounds like they've got another 50 years left in them. It's obvious that the band has recaptured the fire and brilliance that marked their most successful periods and are still technically and creatively amazing. (…)
Yes is one of rock's greatest bands and still has the chops and heart needed to continually write new chapters in its never-ending story. Get The Quest into your headphones and prepare yourself for another adventure."
Naast Yes met The Quest, Fragile (Beyond), The Flower Kings (Meet the Flower Kings), Spock's Beard (V), Starcastle (Fountains of Light) & Jon Anderson (Olias of Sunhillow).
Thursday/Donderdag 12.00 – 24.00
Friday/Vrijdag 12.00 – 24.00
Saturday/Zaterdag 12.00 – 24.00