Art Rock Show – Versions of the Truth (Week 42)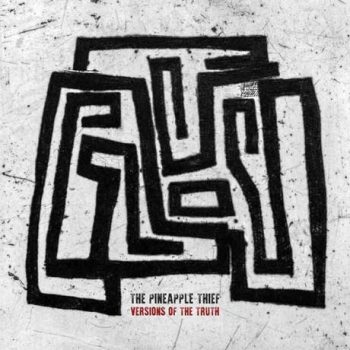 The Pineapple Thief is een band die het geweer regelmatig van schouder veranderd. Het maakt zijn band tot een van de meest interessante uit het genre.
Maurice van der Zalm van RockPortaal.nl: "Met het titelnummer The Versions Of Truth zet The Pineapple Thief meteen de toon. Het drumwerk van Gavin is uitzonderlijk neergezet op een subtiele manier en hij weet te imponeren zonder daarbij de aandacht naar zich toe te trekken. In het geheel zijn er kleine muzikale uitspattingen, maar het wordt al snel duidelijk dat dit album niet zozeer om de afzonderlijke composities gaat, maar in het geheel meer een beleving met zich meebrengt. Een beleving waarop je je als geduldige oesters rustig kan laten wiegen en dobberen. Het daaropvolgende Break It All gaat verder op de ingeslagen weg hoewel er hier een, prettige, onderhuidse spanning voelbaar is die zich graag laat temmen. Ook hier is het drumwerk van Gavin opvallend aanwezig. Iets dat ook in The Game aanwezig is. Hier is de spanning minder onderhuids, maar bouwt het zich subtiel en trefzeker op.
Binnen de stabiele basis die The Pineapple Thief neerzet zijn er kleine accenten. Zo is Demons gesierd met een licht oosters tintje en laat de band horen dat stilte zeker ook een belangrijk onderdeel kan zijn van het geheel. Dat is duidelijk te horen in de meer ingetogen composities zoals Too Many Voices, Driving Like Maniacs of Out Of Line waarvoor vooral het fragiele stemgeluid van Bruce Soord breekbaar en helder naar voren komt. De heerlijke gitaarsolo complementeert dan het geheel. (…)
Met Versions Of The Truth legt The Pineapple Thief de lat voor zichzelf wederom hoog en biedt de liefhebber een muzikaal smaakpallet dat beleefd en gevoeld moet worden. Een album dat je hypnotiseert en liefde, kracht en melancholie uitstraalt."
Naast The Pineapple Thief met Versions of the Truth hebben we deze week: Anekdoten (Until All the Ghosts are Gone), Amplifier (Trippin' With Dr. Faustus), Steven Wilson (The Raven That Refused To Sing), Demians (Mute), Porcupine Tree (The Sky Moves Sideways) & RPWL (Trying To Kiss The Sun).
Thursday/Donderdag 12.00 – 24.00
Friday/Vrijdag 12.00 – 24.00
Saturday/Zaterdag 12.00 – 24.00