Free Speech * De Gedachten zijn Vrij : Kent State University, Ohio, 4 May 1970: 67 bullets fired in 13 seconds killed 4 and wounded 9 students  *** Four Dead in Ohio with CNS&Y, Steppenwolf, The Fugs, The Doors, Thunderclap Newman + Miek en Roel zingen Tom Paxton; Antoine, John Sebastian, Gene Clark *** Sunday 14 & Tuesday 16 May 2023 *** [Ed's Show, 2023-03]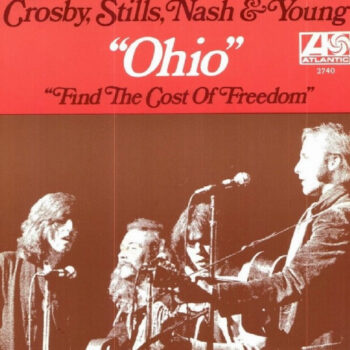 REPEATED *** Australian Psych, Cannonball Adderley, The Five Americans, Big Bertha, Bakerloo, Colosseum, The Doors  *** *** Sunday 14 May 2023  12:00 > 04:00 hrs & Tuesday 16  May 2023  12:00 > 24:00 hrs CET ***  *** RADIO 68: all the revolutionary sounds and voices that shaped the sixties **
LIKE our Facebook Page https://www.facebook.com/radio68Belgium
JOIN our Facebook Group 
Showtime CETime Brussels
12.00 Four Dead in Ohio, Miek & Roel zingen Tom Paxton 

14.00 Australian Psych, Big Bertha, Bakerloo, Colosseum

16.00 Four Dead in Ohio, Miek & Roel zingen Tom Paxton 

18.00 Australian Psych, Big Bertha, Bakerloo, Colosseum

20.00

Four Dead in Ohio, Miek & Roel zingen Tom Paxton 

22.00 Australian Psych, Big Bertha, Bakerloo, Colosseum

24.00 [ENDS HERE ON TUESDAY]

24.00 Four Dead in Ohio, Miek & Roel zingen Tom Paxton 

02.00 Australian Psych, Big Bertha, Bakerloo, Colosseum

04.00 [ENDS HERE ON MONDAY MORNING]
THE PLAYLISTS
01 MY GENERATION : (new show: 12:00, 16:00, 20:00 and 02:00 hrs CET)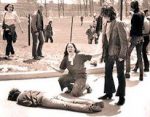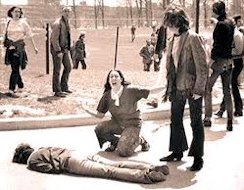 67 bullets fired in 13 seconds killed 4 and wounded 9 students
Remembering the massacre at Kent State, Ohio, on 4 May 1970, feat. Graham Nash, CSN&Y, The Fugs, The Doors, Thunderclap Newman, Rod Stewart, The Rolling Stones, Tom Paxton, Steppenwolf –  Tom Paxton, P.F. Sloan, Jimy Cliff, The Monks + Audio Snippets !
PICTURE CENSORED on MY FACEBOOK ACCOUNT CAN BE SEEN HERE
 https://www.history.com/this-day-in-history/national-guard-kills-four-at-kent-state?fbclid=IwAR1hV5Cqe7JlupGSwWZ1_VyEA6vh5DYDQ0jFrm4s9h_FwJQlkOs7JS7r_cY 
02  MY GENERATION  (new show: 1300, 1700, 2100 and 0100 hrs CET)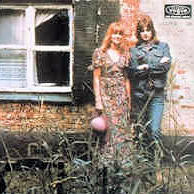 2 MIEK EN ROEL ZINGEN TOM PAXTON
Miek en Roel zingen Tom Paxton: LP, 1972
+ Tom Paxton,  Gene Clark, John B. Sebastian, Graham Bond, Adrian Mitchell, Antoine.
03 MY GENERATION  (repeated show 14:00, 18:00, 22:00, 02:00 hrs CET)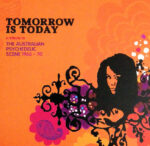 RARE, FORGOTTEN & OVERLOOKED
THE HONDELLS
SPECIAL:  AUSTRALIA 's PSYCH SCENE
IAN D. MARKS, EVEN, TARANTULA [2cd 'Tomorrow Is Today. A Tribute to The Australian Psychedelic Scene 1966-1970′.
THE DAVE MILLER SET + + BILLY THORPE & THE AZTECS.
LONG-PLAYTIME
CANNONBALL ADDERLEY QUINTET, introduction Jesse Jackson: Country Preacher, LP, 1969.
THE FIVE AMERICANS: Progressions, LP, 1967.
 04 MY GENERATION BLUESIDE (repeated show: 15:00, 17:00, 23:00 & 03:00 hrs CET)

INSPIRATORS and ORIGINATORS
FATS DOMINO: A Lot Of Dominoes, LP, 1960.
SPECIAL
BAKERLOO, feat. Dave Clempson: Bakerloo, LP, 1969.
BIG BERTHA, feat. Ace Kefford, Cozy Powell , Peter French: single  The World's An Apple c/w Gravy Booby Jamm, 1969.
COLOSSEUM: Those Who Are About to Die, LP, 1969.
KEEPERS OF THE BLUES FLAME
THE DOORS: Who Do You Love [Absolutely Live].
THE KINKS: Everybody's Gonna Be Happy [Kinda Kinks],  I Took My Baby Home [Kinks].
AND ALSO
WORD: JIM MORRISON + LOVE & PEACE: LAZY LESTER I'm A Lover, Not A Fighter.
ACHTERGROND ** BACKGROUND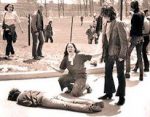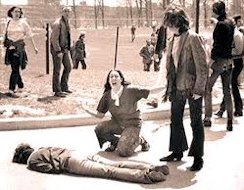 KENT STATE UNIVERSITY, OHIO, 4 May 1970
PICTURE CENSORED on MY FACEBOOK ACCOUNT CAN BE SEEN HERE
 https://www.history.com/this-day-in-history/national-guard-kills-four-at-kent-state?fbclid=IwAR1hV5Cqe7JlupGSwWZ1_VyEA6vh5DYDQ0jFrm4s9h_FwJQlkOs7JS7r_cY 
Kent State University, Ohio, 4 May 1970: 67 bullets fired in 13 seconds killed four and wounded 9 students
De soldaten draaien zich 180° om en vuren zonder verwittiging in de menige studenten. Vier sterven ter plaatse, negen anderen worden gewond – waarvan één levenslang verlamd blijft. Kent State University,  4 mei, 50 jaar geleden. De dagen daarna zwelt het protest tegen de oorlog in Vietnam nog sterker aan en gaan de meeste universiteitscampussen dicht. Enkele weken later, vatten Crosby, Stills, Nash & Young hun ongeloof en woede over deze moordpartij samen in het beklijvende nummer "Ohio". Als toppunt van cynisme, weigerden veel Amerikaanse AM-radiostations het nummer te draaien.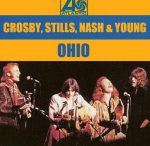 Tin soldiers and Nixon coming,
We're finally on our own.
This summer I hear the drumming,
Four dead in Ohio
Gotta get down to it
Soldiers are cutting us down
Should have been done long ago.
What if you knew her
And found her dead on the ground
How can you run when you know?
(written by Neil Young, fully copyrighted, reproduced for information purposes)
Engraved on a plaque near the sidewalk north of the memorial are the names of the four students killed and nine wounded on May 4, 1970. The plaque reads: In loving memory of: Allison Krause, Jeffrey Miller, Sandra Scheuer, and William Schroeder. Respectfully remembered: Alan Canfora, John Cleary, Thomas Grace, Dean Kahler (paralyzed for life), Joseph Lewis, Donald McKenzie, James Russell, Robert Stamps and Douglas Wrentmore."
Mijn column in De Wereld Morgen:
http://community.dewereldmorgen.be/blog/eddybonte/2015/05/12/hell-no-we-wont-go
DISCLAIMER
https://www.radio68.be/disclaimer/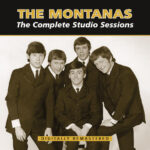 THANKS TO
BGO for Georgie FAME https://www.bgo-records.com/artist/georgie-fame/
Cherry Red for V.A. What A Groovy Day https://www.cherryred.co.uk/product/what-a-groovy-day-the-british-sunshine-pop-sound-1967-1972-3cd-clamshell-box/;
BGO Records for Georgie FAME https://www.bgo-records.com/product/yeh-yeh-get-away-hall-of-fame-plus-bonus-tracks/

Cherry Red for V.A. What A Groovy Day https://www.cherryred.co.uk/product/what-a-groovy-day-the-british-sunshine-pop-sound-1967-1972-3cd-clamshell-box/
BGO for The Montanas Complete Studio Recordings, 2CD, 2022  
https://www.bgo-records.com/product/the-complete-studio-sessions/

MY REVIEW / MIJN BESPREKING:
GEORGIE FAME
https://www.keysandchords.com/album-review-blog/georgie-fame-yeh-yeh-get-away-hall-of-fame?fbclid=IwAR1txok5rcjy6YQmy3EAzFHQB3k0uWchsta74VpUMqhaG77njaiuc31tF1w
THE MONTANAS
https://www.keysandchords.com/album-review-blog/the-montanas-the-complete-studio-sessions?fbclid=IwAR0Q7HGAUPnKIaQQpkM-XksvtnqVce9XfWe9KdnGqc_oWdnZyzNbG40E-FM
SHOW ID
Ed's Show, My Generation 2023-15 / Free Spech 2023-03
DISCLAIMER
https://www.radio68.be/disclaimer/