De Gedachten zijn Vrij *** Parole Libre: entretien exclusif avec Dominique Mirambeau (Blue-Jean '68), exclusieve voorleessessie met Francis Cromphout (Les Plus Beaux) & Mol6t8v Cocktail *** Mercredi 04 Mars, Woensdag 04 maart 2020 [2020-02]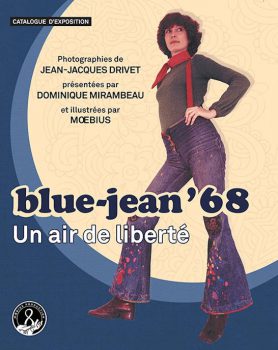 PAROLE LIBRE: entretien exclusif avec Dominique Mirambeau (Blue-Jean '68),  exclusieve voorleessessie met Francis Cromphout (Les Plus Beaux) & Mol6t8v  Cocktail ***   Woensdag 04 maart / Mercredi 04 mars 2020  12:00 > 24:00 CET Brussels  (Wednesday  26 February 2020 / Mercredi 26  février 2020) *** [2020-02] ***
*** RADIO 68: ALL THE REVOLUTIONARY SOUNDS AND VOICES THAT SHAPED THE SIXTIES *** Vince Taylor, Captain Beefheart & His Magic Band, The Kinks, The Electric Prunes, Pau Riba, Steppenwolf, Los Mustang, Tommy James & The Shondells, The Beatles, Thunderclap Newman, Claude Nougaro, Jaqueline Taïeb, Jacques Higelin, Peter Sarstedt, Paul Jones, De Lochte Genteneirs met Walter De Buck, Nina Simone
---
Showtime
12.00

Dominique Mirambeau (Blue-Jean '68)

Exclusif
13.00  Francis Cromphout (Les Plus Beaux) Exclusif
14:00  Cocktail Mol6t8v
15:00 Dominique Mirambeau (Blue-Jean '68)
16:00 Francis Cromphout (Les Plus Beaux)

17:00  Cocktail Mol6t8v
18:00

Dominique  Mirambeau (Blue-Jean '68)

19: 00  Francis Cromphout (Les Plus Beaux)
20:00  Cocktail Mol6t8v

21: 00

Dominique  Mirambeau (Blue-Jean '68)

22:00

Francis Cromphout (Les Plus Beaux)

23:00

 Cocktail Mol6t8v

24:00 FIN / SHOW ENDS HERE

---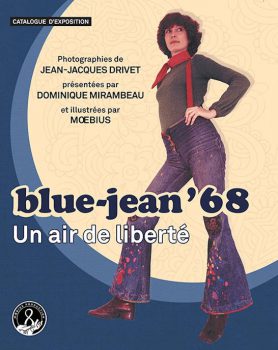 DOMINIQUE MIRAMBEAU: Blue-jean 68. Un air de liberté
https://www.dominiquemirambeau.com/
Extraits de l'entretien exclusif accordé par Dominique MIRAMBEAU pour Radio '68 dans les locaux de Alitaïr à Barcelone, le 15 octobre 2019, à propos de son livre "Blue-Jean '68. Un air de Liberté" .
Musique de Vince Taylor, Captain Beefheart & His Magic Band, The Kinks, The Electric Prunes, Pau Riba, Steppenwolf, Los Mustang, Tommy James & The Shondells, The Beatles.
"Blue-jean '68. Un air de liberté",  is zonder meer één van de origineelste publicaties over de late  jaren '60 en de vroege jaren '70″. Mijn bespreking van 'Blue-jean '68. Un air de liberté' https://www.eddybonte.be/podium-68/mei-68/recensies-68/blue-jean-68/
FRANCIS CROMPHOUT: Les plus beaux
Exclusieve Radio 68-voorleessessie: de auteur leest passages uit zijn roman "Les plus beaux", die betrekking hebben op de Gentse studentenrevolte van maart 1969 en het  Gentse hippie- & bohèmeleven uit het eind van de jaren zestig-begin van de jaren zeventig.
De auteur leest eveneens enkele vroege gedichten die blijk geven van zijn engagement. 
Enregistrement exclusif pour Radio 68: l'auteur lit des extraits de son roman "Les plus beaux" sur la révolte estudiantine de mars 1969 à Gent, Belgique, ainsi que sur le monde hippie / bohème dans cette même ville à la fin des années 60 –  début des années 70.
Met muziek van Thunderclap Newman, Claude Nougaro, Jaqueline Taïeb, Jacques Higelin, Peter Sarstedt, Paul Jones, De Lochte Genteneirs met Walter De Buck, Nina Simone
http://franciscromphout.unblog.fr/?fbclid=IwAR2QGCMqElOOxDIFlFj8dD-mu-soKEv29oYkl1ELCTB84qu963oAecAPpwo
Muziek:

COCKTAIL MOL6T8V