Keepers of the Blues Flame *** Blues from Italy [new], Dave Weld [new], Jack Bruce & Friends [feat. Billy Cobham and Clem Clempson] , Jimmy Page & Friends [feat. Charlie Watts, Ian Stewart, Ruby Turner, Paul Jones], The Blues Band [new], Big Jack Johnson [new release], Murder in Mississippi *** Monday 11 & Monday18 July 2022 *** [Ed's Show, no. 15]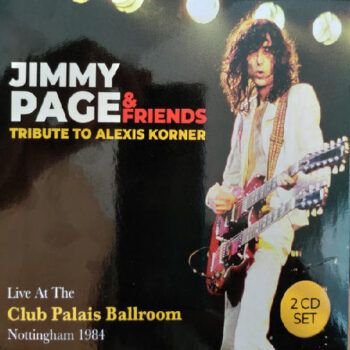 NEW SHOW : Blues from Italy [new], Dave Weld [new], Jack Bruce & Friends, Jimmy Page & Friends, The Blues Band [new], Big Jack Johnson [new release], Murder in Mississippi *** REPEATED: Status Quo, Shocking Blue, Martin Barre, McGillivray Band [new], Paul Cox [new], Manny Fizzotti [new], Diunna Greenleaf [new], Norman Beaker, Chick Willis, Cosmic American Derelicts [new] ***  Monday 11 & Monday 18 July 2022, 12:00 noon till 04:00 in the morning CET .  *** Time Zone CET Brussels, Paris, Berlin *** [2022, no. 15
KEEPERS OF THE BLUES FLAME 
De ouwe rotten in het vak die nog altijd goed bezig zijn en jongere artiesten die de fakkel brandend houden.
The veterans who are still going strong & the newcomers  who keep the blues flame burning.
RADIO SUTCH: The Savage Tree. The R&B Roots of Screaming Lord Sutch. My show 'The Savage Tree' brings you one hour of  the rhythm and blues by exploring the roots and branches of Screaming Lord Sutch and his Savages. Originally broadcast on Radio Sutch 2014-2018.  ON MIXCLOUD https://www.mixcloud.com/TheSavageTree/
Showtime CETime Brussels 
12.00  Blues from Italy, Jack Bruce, Jimmy Page
14.00 Diunna Greenleaf, Paul Cox, Manny Fizzotti
16.00 Blues from Italy, Jack Bruce, Jimmy Page
18.00 Diunna Greenleaf, Paul Cox, Manny Fizzotti
20.00 Blues from Italy, Jack Bruce, Jimmy Page 
22.00 Diunna Greenleaf, Paul Cox, Manny Fizzotti
24:00 Blues from Italy, Jack Bruce, Jimmy Page 
02:00 Diunna Greenleaf, Paul Cox, Manny Fizzotti
04.00 Show Ends Here On Monday
PLAYLISTS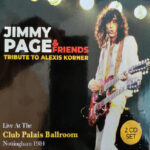 01 NEW SHOW: BLUES FROM ITALY, JACK BRUCE, JIMMY PAGE
HOUR 1
BLUES FROM ITALY with Thomas GUIDICCI, Luigi TEMPERA, BOOGIE BOMBERS, BLACK SHOUT [Cd 'Blues City Inferno Blues'].
JACK BRUCE & FRIENDS, feat. Billy Cobham and Clem Clempson: The Bottom Line Archives. Live At the Bottom Line 1980.
JAMES TAYLOR + IAN & SYLVIA.
JIMMY AGE & FRIENDS, feat. Charlie Watts, Ian Stewart, Ruby Turner, Paul Jones, John Picard, Don Weller, etc.: Tribute To Alexis Korner, Live At The Club Palais Ballroom, Nottingham 1984.
HOUR 2
BLUES FROM ITALY with FLEURS DU MAL, NANDHA BLUE feat. Roberto Guietti [Cd 'Blues City Inferno Blues'].
JACK BRUCE & FRIENDS, feat. Billy Cobham and Clem Clempson: The Bottom Line Archives. Live At the Bottom Line 1980.
DAVE WELD & The Imperial Flames; Nightwalk, Delmark, 2022.
THE BLUES BAND: So Long, 2022.
MURDER IN MISSISSIPPI: Hurricana, cd, 2021.
BIG JACK JOHNSON, feat. Kim Wilson, Georges 'Wild Child' Butler: Stripped Down in Memphis (recorded 1998 and 2000 , first release 2022).
LOVE & PEACE THE BEATLES: She's A Woman.
FREE SPEEH: MALCOLM X + Mohamed ALI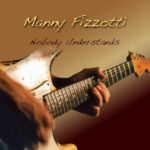 02 REPEATED SHOW:  DIUNNA GREENLEAF, PAUL COX, MANY FIZZOTTI, McGILLIVRAY BAND
LOVE & PEACE DIUNNA GREENLEAF: I Wish I Knew Ho It Would Feel to Be Free (Nina Simone)
HOUR 1
IF: Stormy Every Weekday Blues [Not Just Another Bunch of Pretty Faces, 1972].
SHOCKING BLUE: HAM, 1973 [In My Time of Dying] + INKPOT, 1972 [Tobacco Road].
MARTIN BARRE: feat. Becca Langsford: 50 YEARS OF JETHRO TULL, 2cd, SFM [Someday The Sun, My Sunday Feeling].
TERRY DOLAN: Burgundy Blues [Terry Dolan, 1972].
STATUS QUO:  Spinning Wheel Blues [Ma Kelly's Greasy Spoon], 1970, Roll Over Lay Down, [Hello, 1973].
DIUNNA GREENLEAF:  NEW I Ain't Playin', Little Village, 2022 [Never Trust A Man, I Don't Care.
COSMIC AMERICAN DERELICTS: NEW The Twain Shall Meet, Little Village, 2022 [Pine Song, Meet-New Half  Step].
HOUR 2
BOBBY TROUP: Route 66.
MANNY FIZZOTTI feat. Giles Robson & Brendan O'Neill: NEW Nobody Understands, 2022, Rockhattlemusic [Crying Shame, Useless, Route 66].
PAUL COX: NEW Soul Intention, 1992 +2022 [Fell Out with the Blues, Dolphins, 110 In the Shade].
MATT WALKLAKE: Better Off Alone, Chevrolet (2021).
FRAN McGILLIVRAY BAND: NEW Rain, cd, 2022 [The Flood, The Struggle, Dressed to Kill]
CHICK WILLIS: Things I Used To Do, Big Bear, 2020 [title track, Got the Devil  In You].
NORMAN BEAKER: Running Down the Clock, cd, 2020 [Heart Of Stone, Take It Or Leave It, KO'd].
FREE SPEECH: Theodore Roszak.
THANKS TO:  SFM Records for Jack Bruce & Friends and Jimmy Page & Friends https://www.thestoreformusic.com/ *** Delmark for Dave Weld https://delmark.com/*** M.C. Records and Continental Record Services for Big Jack Johnson https://continentalrecordservices.bandcamp.com/ *** Daniele Boretto for "Blues City Inferno Blues"  https://www.facebook.com/groups/506196556466172/user/1179533028
THANKS TO: SFM for Martin Barre *** Little Village for Diunna Greenfield and Cosmic American Derelicts *** Paul Cox *** Manny Fizzotti *** Fran and Mike for The Fran McGillivray Band *** Norman Beaker ***
MY REVIEWS / MIJN BESPREKINGEN
RAY FENWICK: Playing Through the Changes http://www.keysandchords.com/album-review-blog/ray-fenwick-playing-through-the-
ABOUT 'KEEPERS OF THE BLUES FLAME' 
De ouwe rotten in het vak die nog altijd goed bezig zijn en jongere artiesten die de fakkel brandend houden.
The veterans who are still going strong & the newcomers  who keep the blues flame burning.
DISCLAIMER:  https://www.radio68.be/disclaimer/