Langspeeltijd * 60s Albums Only *** The Kinks, Captain Beefheart, Eric Burdon & The Animals, Fred Neil, The Five Americans, The Dubliners, The Flaming Youth, The Motions *** Monday 25 Sept. 2023 *** [Ed's Show, 2023-33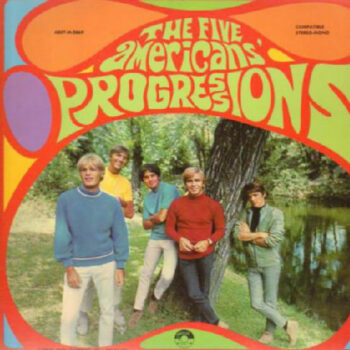 REPEATED SHOW ***  Sly & The Family Stone [Dance To The Music, 1968], Van Morrison [Blowin' Your Mind, 1967], Spooky Tooth [All About, 1968], The Hello People [1968], James Taylor [1968], Jerry Lee Lewis [The Mercury Years], Ian & Sylvia [The Vanguard Years], Marvin Gaye [M.P.G., 1969]  *** Monday 25 September 2023,  12:00 noon till  04:00 in the morning *** Time Zone CET Brussels, Paris, Berlin *** [2023-33, no. 274]
RADIO 68: ALL THE REVOLUTIONARY SOUNDS AND VOICES THAT SHAPED THE SIXTIES 
---
LIKE & JOIN RADIO 68
Like our Page https://www.facebook.com/radio68Belgium
Join our Group https://www.facebook.com/groups/613281298696645
Showtime CETime Brussels 
12:00 The Kinks, Captain Beefheart, Eric Burdon, The Motions

14:00

Sly & Family Stone, Hello People, Spooky Tooth, Marvin Gaye

16:00

The Kinks, Captain Beefheart, Eric Burdon, The Motions

18:00

Sly & Family Stone, Hello People, Spooky Tooth, Marvin Gaye



20:00

The Kinks, Captain Beefheart, Eric Burdon, The Motions

22:00

Sly & Family Stone, Hello People, Spooky Tooth, Marvin Gaye

24:00 The Kinks, Captain Beefheart, Eric Burdon, The Motions

02:00

Sly & Family Stone, Hello People, Spooky Tooth, Marvin Gaye

04:00

Show Ends Here     
01 NEW SHOW: 12:00, 16:00, 20:00, 24:00 hrs CET

HOUR 1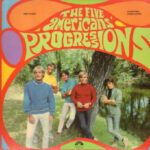 LOVE and PEACE: THE MOTIONS:  Love Is Good, Love Is Real [Impressions of Wonderful, 1967]
THE KINKS
Arthur, Or the Decline and Fall of the British Empire, LP, 1969
[Victoria; Yes Sir, No Sir; Some Mother's Son; Brainwashed; Mr. Churchill Said].
THE MOTIONS (NL)
Their Own Way, entire A-side, 1967.
THE FIVE AMERICANS
Progressions, entire A-side, 1967.
THE DUBLINERS (IRL)
More of the Hard Stuff, 1967 [A Nation Once Again; Come and Join the British Army];
In Concert, 1965  [The Patriot Game].
HOUR 2
CAPTAIN BEEFHEART & His Magic Band, feat. Ry Cooder
Safe As Milk, 1967, entire B-side.
FRED NEIL
Fred Neil, 1966, entire B-side.
ERIC BURDON & THE ANIMALS
Winds of Change, 1967 [Poem by the Sea; Paint it, Black; Good Times; San Franciscan Nights].
FLAMING YOUTH
Ark 2 [Frow Now On]
02 REPEATED SHOW: 14:00, 18:00, 22:00, 02:00 hrs  CET;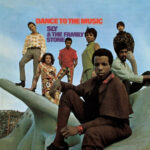 SLY & FAMLY STONE, SPOOKY TOOTH, HELLO PEOPLE
HOUR 1
VAN MORRISON Blowin' Your Mind, LP,  1967.
SPOOKY TOOTH All About, LP, 1968.
SLY & THE FAMILY STONE Dance To The Music, LP, 1968.
HOUR 2
THE HELLO PEOPLE The Hello People, LP, 1968, side A.
JAMES TAYLOR James Taylor, LP, 1968.
JERRY LEE LEWIS The Mercury Years 1963-1968.
IAN & SYLVIA The Vanguard Years, 4CD, 1962-1967.
MARVIN GAYE M.P.G., LP, 1969.
ACHTERGROND ** BACKGROUND


DISCLAIMER
https://www.radio68.be/disclaimer/