Langspeeltijd * Long-playtime 60s radio: Chicago Transit Authority, Vanilla Fudge, Iron Butterfly, Blood Sweat & Tears, Chris Farlowe & The Hill, Bonzo Dog Doo Dah Band, Andromeda *** Monday 03 August 2020 [Ed's Show, 2020-28]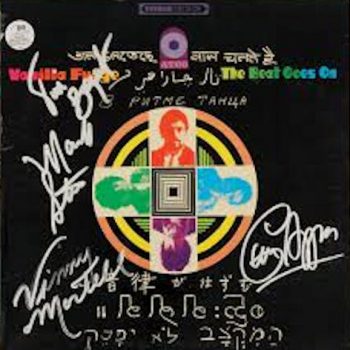 SHOW 1: Chicago Transit Authority, Bonzo Dog Doo Dah Band, Chris Farlowe & The Hill, Iron Butterfly, Andromeda *** SHOW 2: Blood Sweat & Tears, Vanilla Fudge, Al Kooper  ***  Monday 03 August, 12:00 noon till  04:00 in the morning *** Time Zone CEST Brussels, Paris, Berlin *** [2020-28, no. 143) ***
*** RADIO 68: ALL THE REVOLUTIONARY SOUNDS AND VOICES THAT SHAPED THE SIXTIES ***
---
Showtime CESTime Brussels 
12.00

Chicago, Bonzo Dog, Chris Farlowe & The Hill, Iron Butterfly, Andromeda

14.00

Blood

Sweat & Tears, Vanilla Fudge

16.00

Chicago, Bonzo Dog, Chris Farlowe & The Hill, Iron Butterfly, Andromeda

1

8.00

Blood

Sweat & Tears, Vanilla Fudge

20.00

Chicago, Bonzo Dog, Chris Farlowe & The Hill, Iron Butterfly, Andromeda



22.00

Blood

Sweat & Tears, Vanilla Fudge

24.00

Chicago, Bonzo Dog, Chris Farlowe & The Hill, Iron Butterfly, Andromeda

02:00

 Blood Sweat & Tears, Vanilla Fudge

04.00 Show Ends Here 
---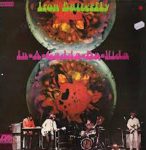 01 : CHICAGO, CHRIS FARLOWE, IRON BUTTERFLY, ANDROMEDA, BONZO DOG
THE ALBUMS
CHICAGO TRANSIT AUTHORITY: First album, 1969, side 1.
BONZO DOG DOO DAH BAND: URBAN SPACEMAN,  LP, 1968, choice tracks.
IRON BUTTERFLY: In-A-Gadda-da-Vida, full album, 1969.
ANDROMEDA, feat. John DuCann: 1969, excerpts.
CHRIS FARLOWE & THE HILL, feat. Paul Buckmaster, Bruce Waddell and  Steve Hammond (formerly with Fat Mattress):  FROM HERE TO MAMA ROSA, LP, 1970, B-side.
AND ALSO
Hippies in Nederland 2 en 3 * Paul Robeson  * Siegfried Sassoon * KENNY WHITE : Che Guevera  (cd 'Long List of Priors',  2016, thanks to Continental Record Services) + JOHN LENNON *** LOVE & PEACE  Crosby, Stills & Nash + HOMAGE TO CATALUNYA Guillem d'Efak: Vell riu nostre (Ol' Man River, 1965 EP) + Dimitri Van Toren.
02 :  BLOOD SWEAT & TEARS, VANILLA FUDGE 
THE ALBUMS
BLOOD, SWEAT and TEARS feat. Al Kooper : CHILD IS FATHER TO THE MAN, released February 1968, full album.
VANILLA FUDGE: THE BEAT GOES ON, full album, released February 1968.
AND ALSO: BOB DYLAN, feat. Al Kooper on organ) + THE BLUES PROJECT feat. Al Kooper :  I Can't Keep From Crying Sometimes (by Al Kooper)
 HIGHLIGHT ** IN DE KIJKER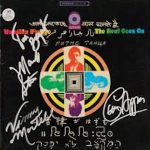 VANILLA FUDGE: THE BEAT GOES ON
"All of their albums captured a telltale snapshot of Vanilla Fudge's ever-changing musical interests and talents over that lifespan, whether via the covers of established artists dominating the group's eponymous first disc, or the self-penned material sprinkled throughout later efforts. The exception is 1968's sophomore long-player, The Beat Goes On, which instead of proper songs consisted of a series of sound collages that to this day stubbornly refuse classification. This is in large part because the album's recording sessions were allegedly hijacked.
According to band accounts in the years that followed, The Beat Goes On was both masterminded and orchestrated, not by the Fudge, but by its producer George Morton. It was he, they claim, who allegedly dragged the powerless young musicians along for a wild ride across four distinct musical "phases" fusing historical radio broadcasts and tripped-out mantras with brief musical vignettes. Some of these were crafted by the band, others were excerpted from the works of artists as diverse as Cole Porter, The Beatlesand Beethoven. The end results were so freaky and far-out they managed to baffle even the flower children that had taken root all over America's opposite coast and, if anything, some musical fragments actually resembled the musique concrete creations found on vocal Vanilla Fudge critic Frank Zappa's 'Lumpy Gravy'.
All of which, made The Beat Goes On's relatively strong performance on the charts (it peaked at an impressive No. 17, likely on the strength of its more successful predecessor) perhaps the most unbelievable part of this entire story". Quoted From, All Rights Reserved: http://ultimateclassicrock.com/vanilla-fudge-the-beat-goes-on/ 
http://www.vanillafudge.com/contents.htm
DISCLAIMER:  https://www.radio68.be/disclaimer/