Langspeeltijd * Long-playtime *** Cathérine Ribeiro [2bis, complete album], David McWilliams [Days Of Early Spencer], Brian Auger & Julie Driscoll [Open], Smokey Robinson & The Miracles *** Monday 28 November 2022 *** Ed's Show, 2022-35, no. 237]
NEW *** Cathérine Ribeiro [2bis, complete album], David McWilliams [Days Of Early Spencer], Brian Auger & Julie Driscoll [Open], Smokey Robinson & The Miracles *** REPEATED SHOW *** Jerry Lee Lewis & The Nashville Teens [At the Star Club], Krokodil [Krokodil, entire LP], Herman's Hermits [Blaze, Both Sides Of]; The Nashville Teens [Tobacco Road], Haymarket Square [Magic Lantern], Electric Banana, Paper Bubble, QSM    ***  Monday 28 November 2022, 12:00 noon till  04:00 in the morning *** Time Zone CET Brussels, Paris, Berlin *** [2022-35=201944, no. 237]
RADIO 68: ALL THE REVOLUTIONARY SOUNDS AND VOICES THAT SHAPED THE SIXTIES 
---
LIKE & JOIN RADIO 68
Like our Page https://www.facebook.com/radio68Belgium
Join our Group https://www.facebook.com/groups/613281298696645
Showtime CETime Brussels 
12:00 Cathérine Ribeiro, Brian Auger & Julie Driscoll

14:00

Jerry Lee Lewis, Krokodil, Nashville Teens

16:00

Cathérine Ribeiro, Brian Auger & Julie Driscoll

18.00

Jerry Lee Lewis, Krokodil, Nashville Teens

20.00 Cathérine Ribeiro, Brian Auger & Julie Driscoll

22:00

Jerry Lee Lewis, Krokodil, Nashville Teens

24:00

Cathérine Ribeiro, Brian Auger & Julie Driscoll

02:00

Jerry Lee Lewis, Krokodil, Nashville Teens

04:00 Show Ends Here    
01 NEW SHOW: 12:00, 16:00, 20:00, 24:00 hrs CET
LOVE, PEACE & UNDERSTANDING Colette Magny: Co-opération.
HOMAGE TO CATALUNYA Quico Pi de la Serra: Fill de Budha
CATHÉRINE RIBEIRO + 2Bis Album 1969, side 1.
DAVID McWILLIAMS Days Of  Pearly Spencer, LP, 1967, choice tracks.
CATHÉRINE RIBEIRO + 2Bis Album 1969, side 2.
BRIAN AUGER & JULIE DRISCOLL & THE TRINITY Open,  1967, LP, side 1.
SMOKEY ROBINSON & THE MIRACLES Going To A Go-Go (1964) + Away We A Go-Go (1965): choice tracks.
BRIAN AUGER & JULIE DRISCOLL & THE TRINITY Open, 1967, side 2 choice tracks.
PAROLES LIBRES * FREE SPEECH: Trois minutes avec Lola Miesseroff ("Voyage en Outre Gauche") + Human Be-In
LEES HIER MIJN RECENSIE van LOLA MIESSEROFF https://www.eddybonte.be/podium-68/mei-68/recensies-68/voyage-en-outre-gauche/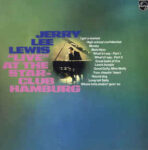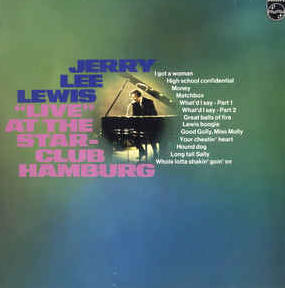 02 REPEATED SHOW: 14:00, 18:00, 22:00, 02:00 hrs  CET
HOUR 1
HAYMARKET SQUARE
The Magic Lantern, US, 1968 [Amapola, The Train Kept A-rollin'].
HERMAN's HERMITS
Both Sides Of, LP, 1966 [My Reservation's Been Confirmed, For Love, All the Things I Do for Your Love] + It's All Right Now (bonus track 2001 cd release).
KROKODIL (CH)
Krokodil, LP, 1969 [tracks 1 to 4].
HOUR 2
JERRY LEE LEWIS & The Nashville Teens
Live at the Star Club Hamburg, 1964, side 1 [Mean Woman Blues, High School Confidential, Money, Matchbox, What'd I Say].
KROKODIL (CH)
Krokodil, LP, 1969 [track 5 to 7].
THE NASHVILLE TEENS
Tobacco Road, LP, 1964 [Tobacco Road, Mona, Bread and Butter Man, Hurtin' Inside].
QUICKSILVER MESSENGER SERVICE
Holy Moly [LP Shady Grove, 1969]
PAPER BUBBLE
Just An Actor
AND ALSO:  FREE SPEECH Ton Steine Scherben: Einheitsfrontlied + LOVE and PEACE:
ELECTRIC BANANA aka The Pretty Thigs: Free Love [Electric Banana, LP, 1967].
ACHTERGROND ** BACKGROUND 
DISCLAIMER:  https://www.radio68.be/disclaimer/