Langspeeltijd *** Sixties Albums Only *** Long John Baldry & The Hoochie Coochie Men (entire 1964 LP), The Buckinghams [KInd Of A Drag, 1967], Canned Heat [Hallelujah, 1969], Larry Corryell [Corryell, 1969] *** Monday 13 June 2022 *** [Ed's Show, 2022-22, no. 234]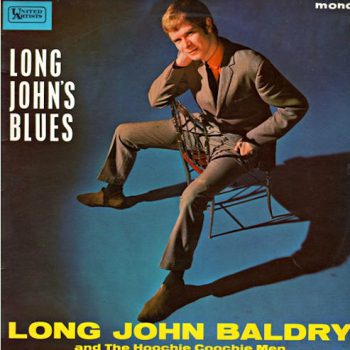 NEW SHOW: Long John Baldry & The Hoochie Coochie Men (entire 1964 LP), The Buckinghams [KInd Of A Drag, 1967], Canned Heat [Hallelujah, 1969], Larry Corryell [Corryell, 1969] *** REPEATED SHOW *** The Klan [Join Us, full album], The Hollies [Would You Believe, full album], Joe Cocker [Joe Cocker, With A Little Help From My Friends], Sandie Shaw [Me, Love Me Please Love Me] ***  Monday 13 June 2022, 12:00 noon till  04:00 in the morning *** Time Zone CET Brussels, Paris, Berlin *** [2022-22 = 2019-03, no. 224]
RADIO 68: ALL THE REVOLUTIONARY SOUNDS AND VOICES THAT SHAPED THE SIXTIES 
---
LIKE & JOIN RADIO 68
Like our Page https://www.facebook.com/radio68Belgium
Join our Group https://www.facebook.com/groups/613281298696645
Showtime CETime Brussels 
12:00 Long John, Buckinghams, Canned Heat

14:00

Klan, Hollies, Joe Cocker, Sandie Shaw

16:00

Long John, Buckinghams, Canned Heat

18.00

Klan, Hollies, Joe Cocker, Sandie Shaw

20.00 Long John, Buckinghams, Canned Heat

22:00

Klan, Hollies, Joe Cocker, Sandie Shaw

24:00

Long John, Buckinghams, Canned Heat

02:00

Klan, Hollies, Joe Cocker, Sandie Shaw

04:00 Show Ends Here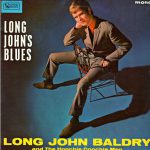 01 NEW SHOW: LONG JOHN BALDRY  entire 1964 LP
LONG JOHN BALDRY & The Hoochie Coochie Men: Long John Blues, 1964, LP, side 1.
LARRY CORYELL Coryell, LP, 1969, choice tracks.
LONG JOHN BALDRY & The Hoochie Coochie Men Long John Blues, 1964, LP, side 2.
CANNED HEAT Hallelujah, LP, 1069, side 1.
THE BUCKINGHAMS Kind Of A Drag, 1967, LP, choice tracks.
AND ALSO:
LOVE, PEACE & UNDERSTANDING The Zombies:  Time Of the Season.
HOMAGE TO CATALUNYA Joan Manuel Serrat:  Ara que tinc 20 anys.
FREE SPEECH & POETRY: Marlin Luther King on Non-Violence + On The Edge (Ewan McColl,  Peggy Seeger etc.) , Adrian Mitchell (I Am Tourist, Blue Coffee), Jennifer Lewis & Hylda Sims, Bob Dylan (A Hard Rain's Gonna Fall)
02 REPEATED SHOW: THE KLAN, THE HOLLIES 
LOVE, PEACE & UNDERSTANDING The Equals: Give Love A Try (LP 'Unequalled', 1967)
HOMAGE TO CATALUNYA  Els Dracs: El Joc de l'Amor, EP, 1965 (The Game Of Love) + Es la meva  vida, EP, 1966.
THE KLAN Join Us (LP, 1967, side 1).
THE HOLLIES: Would You Believe (LP, 1966, side 1).
THE KLAN Join Us (LP, 1967, side 2.
SANDIE SHAW choice tracks from the LPs 'Me' (1965) &  'Love Me, Please Love Me' (1967).
THE HOLLIES Would You Believe (LP, 1966, side 2).
JOE COCKER  choice tracks from Joe Cocker!, LP, 1969 + With A Little Help From My Friends,  LP, 1969.
DE GEDACHTEN ZIJN VRIJ Hippies In Nederland.
ACHTERGROND ** BACKGROUND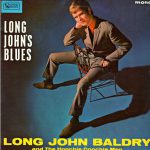 LONG JOHN BALDRY & THE HOOCHIE COOCHIE MEN
 "One of the unsung jewels of the British R&B scene, Long John's Blues, is astonishingly, the sole surviving document of what was, at one point, among the most exciting live acts on the entire circuit. Baldry himself was dynamite, with a grasp of blues singing that left his contemporaries foundering. His takes on "Got My Mojo Working," "Dimples," and "Hoochie Coochie Man" alone are worth the price of admission, no matter how many other versions you may own, while "My Times Are Getting Tougher Than Tough" and, best of all, "Everyday I Have the Blues" pack a punch that reminds us just what great musicians Baldry surrounded himself with, former Cyril Davies All Stars veterans Geoff Bradford and Cliff Barton among them. An excellent sleeve photo, stylishly mod as only Long John could be, completed the original vinyl package, but even in the record's later incarnation, as part of a two-fer CD with the sleeve barely visible,  Long John's Blues stands proud among the most essential British blues albums of them all". Source:  review by Dave Thompson on allmusic.com, All Rights Reserved
THE KLAN: JOIN US
"In America "The Klan" might have some negative connotations, but to a group of kids in Brussels in 1963 it sounded like the perfect band name (good enough to have chosen it over their original name "Los Ombres"). They soon began adding a disclaimer to their name, written as "The Klan (Belgium Band)",  to prevent any further confusion.
Regardless of the cheeky title, The Klan were a wonderful baroque pop outfit with one exceptional full length LP to their credit. The songs on 1966's Join Us are incredibly musical and far more considered than the typical pop fair of the time.
Like most bands of the era, this record touches on all facets of the Beatles but mainly cops the folk rock shamble of Help! and Revolver, with heavy Harrison style vocals. The lush string/brass arrangements and studio effects occasionally take the record into mild psych territory, like on the gorgeous "And I Love It So" and "Already Mine" with it's vaguely eastern refrain. There's also a light flair for Spector-esque grandiosity here, with some songs aproaching the Brill Building style. It's difficult to pick favorites from such a solid album, but some standouts include opener "Fify the Fly" which outshines its goofy subject matter with a pretty melody and a bouncy harpsichord line, and "One of My Dreams" which could easily have been a mid-period Harrison song.
With all the Beatles references aside, The Klan wrote some fantastic material and although they did not achieve much notoriety outside of their home country, these songs definitely deserve to be heard apart from their mid-60s context to truly appreciate the unique perspective on this record".
Quoted From / All Rights Reserved:  http://therisingstorm.net/the-klan-join-us/
DISCLAIMER:  https://www.radio68.be/disclaimer/