Long-playtime *** 60s Albums Only *** Jerry Lee Lewis & The Nashville Teens [At the Star Club], Krokodil [Krokodil, entire LP], Herman's Hermits [Blaze, Both Sides Of]; The Nashville Teens [Tobacco Road], Haymarket Square [Magic Lantern], Electric Banana, Paper Bubble, QSM *** Monday 30 October 2023 ***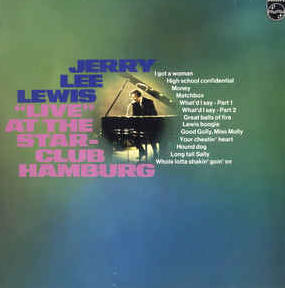 REPEATED SHOW *** The Troggs,The Mindbenders, The Paupers, Sandy Posey [new release], The Klan, Tom Paxton, High Tide, The Hassles, Condello *** Monday 30 October 2023,  12:00 noon till  04:00 in the morning *** Time Zone CET Brussels, Paris, Berlin *** [2023-38, no. 279]
RADIO 68: ALL THE REVOLUTIONARY SOUNDS AND VOICES THAT SHAPED THE SIXTIES 
---
LIKE & JOIN RADIO 68
Like our Page https://www.facebook.com/radio68Belgium
Join our Group https://www.facebook.com/groups/613281298696645
Showtime CETime Brussels 
12:00 Jerry Lee, Herman's Hermits, Nashville Teens, Krokodil

14:00 T

roggs, Sandy Posey, The Klan, Tom Paxton, Mindbenders 

16:00

Jerry Lee, Herman's Hermits, Nashville Teens, Krokodil

18:00

Troggs, Sandy Posey, The Klan, Tom Paxton, Mindbender

s 

20:00

Jerry Lee, Herman's Hermits, Nashville Teens, Krokodil

22:00

Troggs, Sandy Posey, The Klan, Tom Paxton, Mindbenders 

24:00 Jerry Lee, Herman's Hermits, Nashville Teens, Krokodil

02:00

Troggs, Sandy Posey, The Klan, Tom Paxton, Mindbenders 

04:00

Show Ends Here     
01 NEW SHOW: 12:00, 16:00, 20:00, 24:00 hrs CET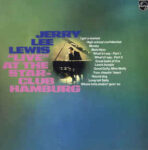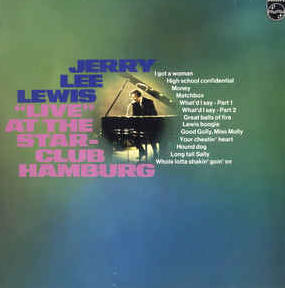 HOUR 1
HAYMARKET SQUARE
The Magic Lantern, US, 1968 [Amapola, The Train Kept A-rollin'].
HERMAN's HERMITS
Both Sides Of, LP, 1966 [My Reservation's Been Confirmed, For Love, All the Things I Do for Your Love] + It's All Right Now (bonus track 2001 cd release).
KROKODIL (CH)
Krokodil, LP, 1969 [tracks 1 to 4].
HOUR 2
JERRY LEE LEWIS & The Nashville Teens
Live at the Star Club Hamburg, 1964, side 1 [Mean Woman Blues, High School Confidential, Money, Matchbox, What'd I Say].
KROKODIL (CH)
Krokodil, LP, 1969 [track 5 to 7].
THE NASHVILLE TEENS
Tobacco Road, LP, 1964 [Tobacco Road, Mona, Bread and Butter Man, Hurtin' Inside].
QUICKSILVER MESSENGER SERVICE
Holy Moly [LP Shady Grove, 1969]
PAPER BUBBLE
Just An Actor
AND ALSO:  FREE SPEECH Ton Steine Scherben: Einheitsfrontlied + LOVE and PEACE:
ELECTRIC BANANA aka The Pretty Thigs: Free Love [Electric Banana, LP, 1967].

02 REPEATED SHOW 14:00; 18:00; 22:00 CET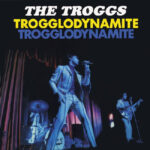 LOVE and PEACE
THE PAUPERS (Canada) Magic People [LP Magic People, 1967].
HOUR 1
SANDY POSEY
Sandy Posey (1967), re-mastered reissue, cd, 2023 [I Take It Back; Standing In The Rain; 3 The Big Hurt; Sunglasses; Bread And Butter; I Can Show You How To Live].
THE HASSLES, feat. Billy Joel (US)
The Hassles, LP, 1968 [Warming Up; Just Holding On; Taste of Honey; Every Step I Take, Coloured Rain].
HIGH TIDE (UK)
Sea Shanties, LP, 1967 [Pushed, but not Forgotten].
CONDELLO (US)
Phase 1, LP, 1969´[Crystal Clear; Oh No;   Guess I Better Go; ; Charming Sitter;  All You Need; Keep It Inside].
HOUR 2
THE TROGGS
Troglodynamite, LP, 1967 [I Can Only Give You Everything; Last Summer; Meet Jacqueline; Oh No; It's Too Late; No. 10 Downing Street; Mona].
THE KLAN  (BE)
Join Us, LP, 1967 [Fify the Fly, Melody Maker; And I Love It so; Sitting on My Own].
THE MINDBENDERS
With Woman in Mind, LP, 1967 [Shotgun, Schoolgirl; Mystery Train; Cool Jerk, Ashes to Ashes].
TOM PAXTON
Ramblin' Boy, LP, 1964 [What did you Learn in School; Daily News; Job of Work; High Sheriff of Hazard].
RAINY DAZE
That Acapulco Gold, LP, 1967 (title track).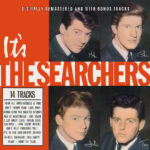 THANKS TO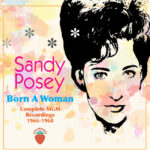 Cherry Red for SANDY POSEY https://www.cherryred.co.uk/product/sandy-posey-born-a-woman-the-complete-mgm-recordings-2cd/
BGO for The Searchers        https://www.bgo-records.com/product/its-the-searchers-plus-bonus-tracks/
DISCLAIMER
https://www.radio68.be/disclaimer/