Long-playtime: 60s Albums Radio Show ** Back to February 1968 with Tomorrow [entire album], Peter Green's Fleetwood Mac [entire 1st album], Fairport Convention feat. Judy Dyble, John Lennon & Plastic Oz Band *** Monday 31 January 2022 *** [Ed's Show, 2022-04]
NEW SHOW: Back to February 1968 with Tomorrow [entire album], Peter Green's Fleetwood Mac [entire 1st album], Fairport Convention feat. Judy Dyble, John Lennon & Plastic Oz Band  *** REPEATED SHOW Back to January 1968 with Blue Cheer [Vincebus Eruptum], The Byrds [Notorious Byrds Brothers], The Velvet Underground [White Light / White Heat], Aretha Franklin [Lady Soul], The Godz [Third Testament], Eric Burdon & The Animals [The Twain Shall Meet] *** Monday 31 January 2022, 12:00 noon till  04:00 in the morning *** Time Zone CET Brussels, Paris, Berlin *** [2022-04 = 2018-06, no. 206] ***
RADIO 68: ALL THE REVOLUTIONARY SOUNDS AND VOICES THAT SHAPED THE SIXTIES 
---
LIKE & JOIN RADIO 68
Like our Page https://www.facebook.com/radio68Belgium
Join our Group https://www.facebook.com/groups/613281298696645
Showtime CETime Brussels 
12:00 Tomorrow, Fleetwood Mac, Fairport Convention

14:00

Blue Cheer, Byrds, Velvet Underground

16:00

Tomorrow, Fleetwood Mac, Fairport Convention

18.00 B

lue Cheer, Byrds, Velvet Underground

20:00

Tomorrow, Fleetwood Mac, Fairport Convention

22:00

Blue Cheer, Byrds, Velvet Underground

24:00

Tomorrow, Fleetwood Mac, Fairport Convention

02:00

Blue Cheer, Byrds, Velvet Underground

04:00 Show Ends Here    
01 NEW SHOW:  BACK TO FEBRUARY 1968
TOMORROW feat. Keith West, Twink, Steve Howe, John Junior Wood: TOMORROW (entire album) ***
PETER GREEN's FLEETWOOD MAC:  FIRST ALBUM:  entire album (with a few alternate takes)  ***
FAIRPORT CONVENTION; first album,  feat. Judy Dyble, Richard Thompson,  Simon Nicol, Ashley Hutchings ; produced by Joe Boyd; Tracks 1-6.
JOHN LENNON (Do the Oz) and BILL ELLIOTT AND THE PLASTIC OZ BAND (single).
02 REPEATED SHOW: BACK TO JANUARY 1968 
BLUE CHEER: VINCEBUS ERUPTUM: the entire album  +
THE BYRDS: THE NOTORIOUS BYRD BROTHERS: choice tracks  +
THE VELVET UNDERGROUND: WHITE LIGHT, WHITE HEAT (choice tracks- +
THE GODZ: THIRD TESTAMENT: choice tracks +
ARETHA FRANKLIN: LADY SOUL: choice tracks ***
AND ALSO: The Temptations:  Cloud Nine + ERIC BURDON & THE ANIMALS : Sky Pilot ** WORD:  Poet and activist DOROTHEA SMARTT reads her Poetry: Exclusive Radio 68 reading session
HIGHLIGHT ** IN DE KIJKER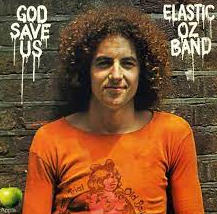 OZ and the obscenity trial
THE "obscene" cover is here https://en.wikipedia.org/wiki/Schoolkids_Oz#/media/File:Oz_Mag_Number_28.png
"The archive has been made available "for historical and research importance". And, presumably, for anyone who wants to have a nosy at the infamous Schoolkids issue, which was edited by 20 teenagers and features a Rupert Bear montage that resulted in Oz's editors – Neville, Jim Anderson and  Felic Dennis – being charged with "conspiracy to corrupt public morals". The six-week trial became the biggest culture war of the time. (…) All of which is contained in the colourful pages of the magazine (colourful apart from when they were broke and had to publish in black and white). "To see it online from beginning to end is to see everything the 60s produced – gay liberation, feminism, sex, the pill, acid, rock music, Vietnam," Anderson says. "Everything the establishment hated was in Oz." (Quoted from, all rights reserved: https://www.theguardian.com/media/shortcuts/2016/mar/06/return-oz-most-controversial-magazine-60s-goes-online
http://counterculture.wikia.com/wiki/Oz_Magazine_Trial
RADIO 68 PLAYS JOHN LENNON (Do the Oz) and BILL ELLIOTT AND THE PLASTIC OZ BAND (single).  Lennon supported OZ openly.
DOROTHEA SMARTT
"Dorothea Smartt is a stunning performance artist and poet. She has taught in the United Kingdom, and Bahrain, South Africa, Barbados and the U.S, after beginning her writing life in the Black/feminist co-operatives of the Eighties, and publishing her first work in anthologies. She plunges into a complex and diverse world which embraces Banjul, Barbados and her London base, Brixton. Little wonder, then, that she has been dubbed the "Brit born Bajan International" by her iconic mentor, Kamau Braithwaite, who clearly recognised her strong inner voice, so evident to listener and reader, and validated her blossoming poetic identity (…). Quoted from / All Rights Reserved: https://dorotheasmartt.wordpress.com/about/
Thank you Dorothea, for taking the time to read exclusively for Radio 68. Thanks too to Hylda Sims and The Poetry Café for logistic support.
 DISCLAIMER:  https://www.radio68.be/disclaimer/