Long-playtime * Langspeeltijd: The Scorpions, The Zombies, The Outlaw Blues Band, The Critters, The Ainsley Dunbar Retaliation *** Monday 21 August 2023 *** [Ed's Show, 2023-28]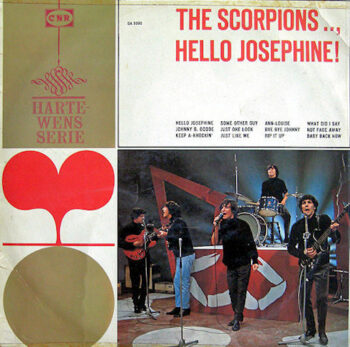 REPEATED SHOW *** Antoine et Les Problèmes (album complet), Jerry Yester & Judy Henske, Humble Pie, James Brown, The Great Society feat. Grace Slick *** Monday 21 August 2023,  12:00 noon till  04:00 in the morning *** Time Zone CET Brussels, Paris, Berlin *** [2023-28, no. 269 = 2021-27]
RADIO 68: ALL THE REVOLUTIONARY SOUNDS AND VOICES THAT SHAPED THE SIXTIES 
---
LIKE & JOIN RADIO 68
Like our Page https://www.facebook.com/radio68Belgium
Join our Group https://www.facebook.com/groups/613281298696645
Showtime CETime Brussels 
12:00 Scorpions, Zombies, Association, Outlaw Blues Band

14:00

Antoine, Jerry Yester, Humble Pie, The Great Society

16:00

Scorpions, Zombies, Association, Outlaw Blues Band

18:00

Antoine, Jerry Yester, Humble Pie, The Great Society



20:00

Scorpions, Zombies, Association, Outlaw Blues Band

22:00

Antoine, Jerry Yester, Humble Pie, The Great Society

24:00 Scorpions, Zombies, Association, Outlaw Blues Band

02:00

Antoine, Jerry Yester, Humble Pie, The Great Society

04:00

Show Ends Here     
01 NEW SHOW: 12:00, 16:00, 20:00, 24:00 hrs CET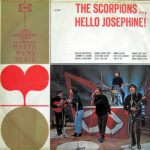 HOUR 1
THE OUTLAW BLUES BAND The Outlaw Blues Band, LP, 1968, part1
THE SCORPIONS Hello Josephine, 1965 LP, side A.
THE ZOMBIES Begin Here, LP, 1965.
THE ASSOCIATION Goodbye, Columbus, LP 1969.
HOUR 2
THE OUTLAW BLUES BAND The Outlaw Blues Band, LP, 1968, part2.
THE SCORPIONS Hello Josephine, 1965 LP, side B.
THE CRITTERS Touch'n'Go With The Critters, 1968.
THE AINSLEY DUNBAR RETALIATION Doctor Dunbar's Prescription, 1968.
AND ALSO Marianne Faithfull + LOVE and PEACE The Critters  + WORD  Bezetting Maagdenhuis & Nina Simone
02 REPEATED SHOW: 14:00, 18:00, 22:00, 02:00 hrs  CET;

HOUR 1
ANTOINE ET LES PROBLEMES  Antoine rencontre Les Problèmes, 1966, side1.
JERRY YESTER & JUDY HENSKE Farewell Aldebaran, 1969.
JAMES BROWN I Got You, 1966.
HUMBLE PIE Town and Country, 1969.
HOUR 2
ANTOINE ET LES PROBLEMES Antoine rencontre Les Problèmes,1966, side2.
THE GREAT SOCIETY, feat. GRACE SLICK Conspicuous Only In Its Absence, 1966.
JAMES BROWN Say It Loud! I'm Black and I'm Proud, 1969.
AND ALSO
LOVE and PEACE Antoine  + FREE SPEECH James Brown, Lola Miesserof.
ACHTERGROND ** BACKGROUND


DISCLAIMER
https://www.radio68.be/disclaimer/