Long-playtime Special: Charlie Watts *** Monday 13 September 2021 *** The Rolling Stones, Alexis Korner, The Blues Band, Rocket 88, Howlin' Wolf, Charlie Watts Quintet, Charlie Watts Orchestra, Bob Hall & George Green, ABC and D of Boogie Woogie*** [Ed's show, 2021-29]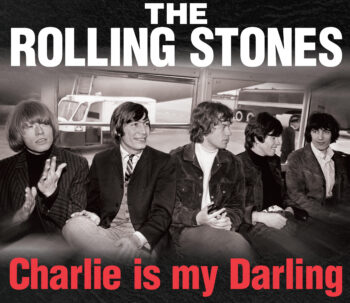 NEW SHOW: Charlie Watts Special with The Rolling Stones, Alexis Korner, The Blues Band, Rocket 88, Howlin' Wolf, Charlie Watts Quintet, Charlie Watts Orchestra, Bob Hall & George Green, ABC and D of Boogie Woogie ***  Monday 13 September 2021, 12 noon till 04:00 *** Time: CET Brussels ***  Ed's Show, 2021-30 = MyGen 2021-35 *** LP 190 2021/29
RADIO 68: all the revolutionary sounds and voices that shaped the sixties ***
LIKE & JOIN RADIO 68
Like our Page https://www.facebook.com/radio68Belgium
Join our Group https://www.facebook.com/groups/613281298696645
---
THE PLAYLISTS
Showtime CETime Brussels MONDAY 13 September
Two-hour Show starts at 12:00 noon Monday, repeated every 2 hours. Ends 04:00 Tuesday Morning
FIRST HOUR  12:00 noon, 14:00, 16:00+ every 2 hours  till 02:00
THE ROLLING STONES
Mona, First Album, 1964.
If You Need Me, EP Five By Five, 1964.
Under My Thumb, LP, Aftermath, 1965.
My Obsession, LP Between The Buttons, 1967.
Street Fighting Man, LP Beggar's Banquet + single, 1968.
Monkey Man, LP Let It Bleed, 1969.
Can't You Hear Me Knocking, L P Sticky Fingers , 1970.
Sway, L P Sticky Fingers , 1970.
CHARLIE WATTS WITH …
ALEXIS KORNER, Bill Wyman, Ian Stewart: Lawdy Miss Clawdy.
THE BLUES BAND: Bad Penny Blues. SEE ALSO https://www.eddybonte.be/rolling-stones/charlie/
ALEXIS KORNER's BLUES INC. : Hoochie Coochie Man.
ROCKET 88, feat.  Jack Bruce,  Alexis KOrner, Bob Hall, George Green, Ian Stewart, etc. : Rocket 88, LP 'Rocket 88', 1981.SEE ALSO https://www.eddybonte.be/rolling-stones/charlie/
SECOND HOUR 13:00 hrs, 15:00, 17:00+ every 2 hours  till 03:00 (ends 04:00)
CHARLIE WATTS QUINTET Warm And Tender, cd, 1993.
CHARLIE WATTS ORCHESTRA Live At Fulham Town Hall, LP, 1986.
ABC and D of Boogie Woogie Live In Paris, cd, 2012.
HOWLIN' WOLF, feat. Charlie Watts, Bill Wyman, Eric Clapton, Steve Winwood, Ian Stewart: The London Howlin' Wolf Sessions, LP, 197.
BOB HALL & GEORGE GREEN Shufflin' that Boogie, cd, 1999 (LP, 1978).
THE ROLLING STONES Not Fade Away.
BACKGROUND INFORMATION
My website: https://www.eddybonte.be/rolling-stones/charlie/
Charlie Watts' drumming for The Rolling Stones: https://rockandrollglobe.com/stones/ode-to-a-high-flying-stone-part-i-charlie-watts-makes-the-songs/?fbclid=IwAR1aBrbOnd_AG4DdXhNjPQAHAAiCug-aMU7c5J54P6iF3ouOPptblOJE7Ds
DISCLAIMER
https://www.radio68.be/disclaimer/