My Generation 60s music show: Small Faces 1967, Super Super Blues Band feat. Howlin' Wolf, Muddy Waters & Bo Diddley + Desmond Dekker, The Equals, The Fugs *** Sunday 16 & Tuesday 18 August 2020 *** [Ed's Show, 2020-33]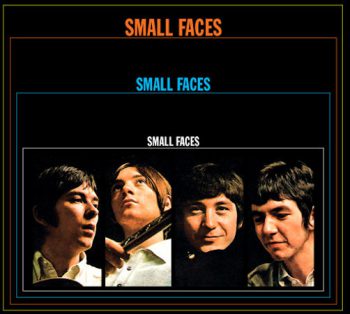 NEW SHOW: Small Faces 1967, Super Super Blues Band feat. Howlin' Wolf, Muddy Waters, Bo Diddley *** Repeated: Pearls Before Swine, Tom Rapp, Keef Hartley + Rory Storm, The Scorpions, Bonnie Dobson, Ted Taylor, Nina Simone ***  Sunday  16 August, 12 noon till 04:00 + Tuesday 18 August 2020, 12:00 noon till 24:00 ***  Time: CET Brussels ***  Ed's Show, 2020-33 ***
RADIO 68: all the revolutionary sounds and voices that shaped the sixties ***
Showtime CESTime Brussels
12.00 

Small Faces 1967, Super Super Blues Band feat. Howlin' Wolf, Muddy Waters, Bo Diddley

14.00 

Pearls Before Swine, Tom Rapp, Keef Hartley

16.00 

Small faces 1967,

Super Super Blues Band feat. Howlin' Wolf, Muddy Waters, Bo Diddley

18.00

 Pearls Before Swine, Tom Rapp, Keef Hartley

20.00 

Small faces 1967, Super Super Blues Band feat. Howlin' Wolf, Muddy Waters, Bo Diddley

22.00  

Pearls Before Swine, Tom Rapp, Keef Hartley

24.00

 

[END OF TUESDAY BROADCAST]



24.00 

Small Faces 1967, Super Super Blues Band feat. Howlin' Wolf, Muddy Waters, Bo Diddley

02.00

Pearls Before Swine, Tom Rapp, Keef Hartley

04.00 [END OF SUNDAY BROADCAST]  
---
THE PLAYLISTS
NEW SHOWS 12:00, 16:00, 20:00 & 24:00 hrs CET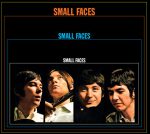 1 MY GENERATION: THE SMALL FACES, 1967, LP on Immediate, UK.
SPECIAL:  :  SMALL FACES 1967 LP UK version: selected tracks ** FAMOUS but FORGOTTEN:  SAM THE SHAM & THE PHARAOHS, TEE SET, THE ACE KEFFORD STAND ** LONG-PLAYTIME: CHICAGO TRANSIT AUTHORITY II, TIM HARDIN 2 ** AND ALSO: DESMOND DEKKER & THE ACES , THE EQUALS, DAVE EDMUNDS, THE ROCK-A-TEENS ** WORD :  Mai 68,  The Fugs.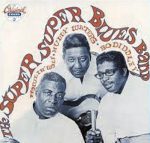 2 BLUESIDE: SPECIAL:  THE SUPER SUPER BLUES BAND
SPECIAL: Super Super Blues Band: full album, Checker, 1967, Muddy Watrs, Howlin' Wolf &  Bo Diddley with Buddy Guy, Hubert Sumlin, Otis Spann ** AND ALSO: JERRY BUTLER & THE IMPRESSIONS, SAM & DAVE ** WORD Mexico Olympics 1968 Black Power + Ferre Grignard  + att Jones.
REPEATED SHOWS 14:00, 18:00, 22:00 & 02:00 hrs CET
3 MY GENERATION: SPECIAL PEARLS BEFORE SWINE / TOM RAPP
SPECIAL: PEARLS BEFORE SWINE & TOM RAPP:  Pearls Before Swine feat. Tom Rapp: ONE NATION UNDERGROUND, 1967  feat. Tom Rapp / TOM RAPP: STARDANCER (1972) + SUN  FOREST (1973)
Forgotten & Overlooked: MATTHEWS SOUTHERN COMFORT,  EIRE APPARENT feat. Henri McCullough, GRAPEFRUIT, The Roulettes
LONGPLAYTIME: JEFFERSON AIRPLANE  + BONNIE DOBSON + BIG BROTHER & THE HOLDING CO. + HOYT AXTON.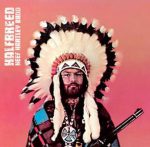 4 BLUESIDE:  KEEF HARTLEY
FAMOUS but FORGOTTEN JAMES CARR (You Get My Mind Messed Up, 1966) +  O.V. WRIGHT + HERMAN's HERMITS.
SPECIAL: KEEF HARLEY BAND: Halfbreed,  1st LP, 1969, entire A-side + RORY STORM & THE HURRINCANES:  First single 1963 A&B + THE ARTWOODS. 
AND ALSO: L'Internationale;  WANDA JACKSON. NINA SIMONE, Gary Farr & The T-Bones, The Scorpions, Ted Taylor.
ACHTERGRONDINFORMATIE ** BACKGROUND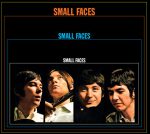 THE SMALL FACES: 1967 LP on Immediate
In the USA released as "There Are But 4 Small Faces, with a largely different track-listing.
"Acoustic guitars were now as much a part of the colors used as electric and greater use of harmonies took a key spot in the prodeedings. Other studio effects, such as the phasing used on 'Itchycoo Park,' only added to the brew already stewing. Tracks like 'Green Circles,' 'Become Like You,' and 'Get Yourself Together' rank among the band's finest efforts. They were able to retain the R&B/soul influences of their early sound, but mix it up with the more cerebral (pronounced, "stoned") vibe that the new direction was drenched in". Source:
http://ultimateclassicrock.com/small-faces-1967-self-titled-lp-turns-45-years-old/?trackback=tsmclip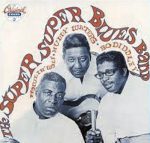 SUPER SUPER BLUES BAND
"Super Super Blues Band started out merely as Super Blues, a conglomerate of blues pillars Bo Diddley, Muddy Waters and Little Walter. When Little Walter bowed out and was replaced by Howlin' Wolf, they rightfully threw another Super on the name, and went on to release this burning, irreverent and even sometimes hilarious set of drunken, wild-eyed electric blues. Long form jams roll on in a trance as the trio of blues legends flex egos, talking shit to each other, trading off leads and ducking blasts of unexpected wah-wah guitar lines. Songs are peppered with an incredible level of banter between the trio of bandleaders that predicts the call and response sing-talking of early hip hop, laced with random screams in the background that teeter between celebration and danger. That these three ever got into the same room together is a miracle, and that they produced something so intense, energetic and weird is another almost unbelievable feat. The record is special enough as a stand-alone document of this meeting/melting of the minds before you find out the backing band consists of Hubert Sumlin, Otis Spann and freaking Buddy Guy. Lordy. Might have needed one more ''super'' in there". (Source: fatbeats.com)
DISCLAIMER
https://www.radio68.be/disclaimer/