My Generation 60s Radio *** Harpers Bizarre, The Misunderstood, Big John Wrencher, Earl Hooker, Love Sculpture *** Sunday 14 & Tuesday 16 March 2021 *** [Ed's Show 2021-10]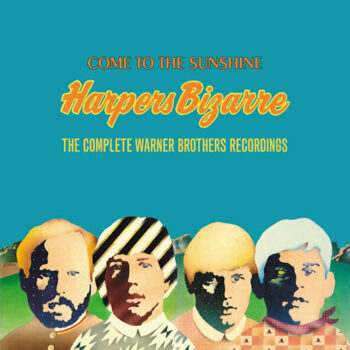 NEW SHOW: Harpers Bizarre, The Misunderstood, Big John Wrencher, Earl Hooker, Love Sculpture ***  REPEATED Grapefruit, The Easybeats, The Bobby Patrick Big Six & the Jackie Edwards Songbook  with Spencer Davis, Wayne Fontana, Millie Small, Long John Baldry *** Sunday  14 March 2021, 12 noon till 04:00 + Tuesday 16 March 2021, 12:00 noon till 24:00Time: CET Brussels ***  Ed's Show, 2021-10 ***
RADIO 68: all the revolutionary sounds and voices that shaped the sixties ***
LIKE & JOIN RADIO 68
Like our Page https://www.facebook.com/radio68Belgium
Join our Group https://www.facebook.com/groups/613281298696645
Showtime CETime Brussels
12.00

Harpers Bizarre, The Misunderstood, Big John Wrencher, Earl Hooker, Love Sculpture

14.00

Grapefruit, Jackie Edwards Songbook

16.00

Harpers Bizarre, The Misunderstood, Big John Wrencher, Earl Hooker, Love Sculpture

18.00

Grapefruit, Jackie Edwards Songbook

20.00

Harpers Bizarre, The Misunderstood, Big John Wrencher, Earl Hooker, Love Sculpture

22.00

Grapefruit, Jackie Edwards Songbook

24.00

 

[ENDS HERE ON TUESDAY] 



24.00

Harpers Bizarre, The Misunderstood, Big John Wrencher, Earl Hooker, Love Sculpture

02.00

 Grapefruit, Jackie Edwards Songbook

04.00 [ENDS HERE ON MONDAY MORNING]  
---
THE PLAYLISTS
NEW SHOWS 12:00, 16:00, 20:00 & 24:00 hrs CET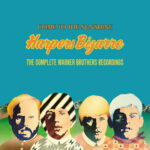 01 MY GENERATION: HARPERS BIZARRE
FORGOTTEN & OVERLOOKED Jimmy James & Vagabonds + Cannonball Adderley  Quintet + The Ethiopians.
SPECIAL  HARPERS BIZARRE choice tracks from 'Come To The Sunshine: The Complete Warner Brothers Recordings', Cherry Red 2021.
SPECIAL THE MISUNDERSTOOD: from compilation on Cherry Red: 'Children Of the Sun'.
LONG-PLAYTIME  THE LOVE AFFAIR ( (The Everlasting Love Affair) + MERILLEE RUSH + NANCY SINATRA (LP How Does that Grab You, 1966).
AND ALSO LOVE & PEACE  Harpers Bizarre + We Five.
WORD JIM HIGHTOWER.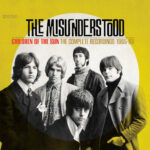 02 MY GENERATION: THE MISUNDERSTOOD
ORIGINATORS & INSPIRATORS:  Big John Wrencher (Maxwell Street Alley, LP, 1969) + Earl Hooker and Steve Miller (LP Hooker and Steve, 1969).
SPECIAL  THE MISUNDERSTOOD (compilation CHILDREN OF THE SUN).
KEEPERS OF THE BLUES DAN HICKS & THE HOT LICKS  (LP  Where's The Money, 1971) + LOVE SCULPTURE (LP Blues Helping, 1969- +  DDDBM&T (LP Together, 1969).
AND ALSO : LOVE & PEACE  The Misunderstood + POEZIE Jan Ducheyne + Neila Miller.
THANKS TO Cherry Red for The Misunderstood
REPEATED SHOWS 14:00, 18:00, 22:00 & 02:00 hrs CET 
03 MY GENERATION: GRAPEFRUIT
FORGOTTEN & OVERLOOKED:  BARRY McGUIRE + MIKE COTTON + THE CRITTERS.
SPECIAL: GRAPEFRUIT: THE BOBBY PATRIC BIG SIX  aka THE BIG SIX: Hang Your Head and Cry, Come On Home ** GRAPEFRUIT: C'Mon Marianne (3rd UK single),  Elevator (2nd UK single), Dear Delilah (1st UK single, no. 21, 1968), Yesterday's Sunshine, Deep Water (no. 11, Holland, 1969) + THE EASYBEATS: Hello, How Are You, Peculiar Hole In the Sky.
WORD: BLUE MINK: Good Morning Freedom + ALAN WILSON:  Human Condition + + Henriette Roland-Horst: Wij zullen u niet zien, lichtende vred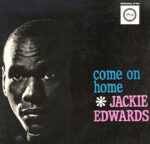 04  MY GENERATION: JACKIE EDWARDS SONGBOOK
SPECIAL: JACKIE EDWARDS + SPENCER DAVIS GROUP +  MILLIE SMAL + LONG JOHN BALDRY: Keep On Running + WAYNE FONTANA & MINDBENDERS.
FORGOTTEN & OVERLOOKED : HAT AND TIE + ELEPHANT's MEMORY + THE SHAKE-SPEARS: Don't Play Funny Games.
LONGPLAYTIME  NIRVANA (Feelin' Shattered, LP 'Simon Simopath', 1967) + TROLL: Have You Seen the Queen (1969, Animated Music) + THE SOFT MACHINE (Pig, album 2).
AND ALSO:  LITTLE STEVIE WONDER, Fingertips pt. 2, BIG FUNK FACTORY: Feel a Little Dystopic Tonight + THE ROCKIN' BERRIES: Flashback.
WORD  DESMOND DEKKER: 007 (Shanty Town)  + THE ETHIOPIANS: Everything Crash +  DOROTHEA SMARTT reads her poetry; exclusive Radio 68 session recorded in London's Poetry Café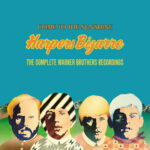 MY REVIEWS / MIJN BESPREKINGEN
HARPERS BIZARRE
http://www.keysandchords.com/album-review-blog/harpers-bizarre-come-to-the-sunshine-the-complete-warner-brothers-recordings
THANKS TO
Cherry Red for HARPERS BIZARRE  https://www.cherryred.co.uk/product/harpers-bizarre-come-to-the-sunshine-the-complete-warner-brothers-recordings-4cd-box-set/ and THE MISUNDERSTOOD  https://www.cherryred.co.uk/product/the-misunderstood-children-of-the-sun-the-complete-recordings-1965-1966/
ACHTERGRONDINFO *** BACKGROUND INFORMATION

GRAPEFRUIT
"When the Young family immigrated to Australia from Glasgow in 1963, elder brother and multi-instrumentalist Alex Young chose to remain in the UK. During the early 1960s he worked in Germany with soul band, The Bobby Patrick Big Six where he became friends with The Beatles. On his return to London in 1967, the renamed George Alexander used his connections with the Fab Four to secure a song-writing deal with Apple Publishing. Joining forces with former members of Tony Rivers & The Castaways and named by John Lennon, Alexander's band Grapefruit found moderate chart success before disbanding in late 1969. Back in May 1968, Alexander had reunited with younger brother George Young, The Easybeats' rhythm guitarist and half of a song-writing partnership with lead guitarist Harry Vanda and their reunion led to a future collaboration. (…) Like Grapefruit, The Easybeats were on their last legs by late 1969 and so the three song-writers decided to pool resources. Over the next four years, the trio masterminded a cache of superbly crafted recordings, issued under a bewildering number of aliases".
Quoted From / All Rights Reserved: http://thestrangebrew.co.uk/george-young-harry-vanda-and-george-alexander/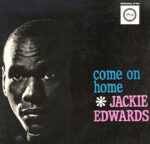 JACKIE EDWARDS
"Wilfred Gerald "Jackie" Edwards (1938 – 15 August 1992) was a Jamaican musician and songwriter, whose career took in ska, R&B, soul, rocksteady, reggae, and ballads.
Edwards was born in Jamaica, and came to the attention of Chris Blackwell in 1959; when Blackwell set up Island Records in London in 1962, Edwards travelled with him. Edwards worked as a singer and songwriter for Island as well as performing duties such as delivering records. He wrote both "Keep On Running" and "Somebody Help Me", that became #1 singles in the United Kingdom for The Spencer Davis Group. He continued to work as a recording artist himself, with regular album releases through to the mid 1980s. Much of his later work was produced by Bunny Lee, and he also worked with The Aggrovators. Edwards' music is published through Fairwood Music (UK) Ltd.
Edwards also worked as a producer, co-producing the 1977 album Move Up Starsky by The Mexicano. He died in August 1992 of a heart attack".
Quoted from : All Rights Reserved: http://jamaicansmusic.com/artist/Jackie_Edwards
DISCLAIMER
https://www.radio68.be/disclaimer/