My Generation 60s Radio *** Mod Music [new compilation with David Bowie, Graham Bond, Zoot Money, Chris Farlowe], The Blossom Toes [new release], Arbee Stidham, The Box Tops, Dave Berry, The 13th Floor Elevators *** Sunday 30 Jan. & Tuesday 01 Feb. 2022 *** [Ed's Show, 2022-05]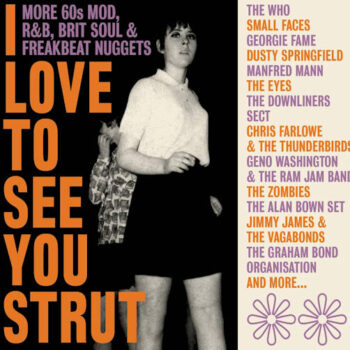 NEW SHOW: Mod Music [new compilation with David Bowie, Graham Bond, Zoot Money, Chris Farlowe], The Blossom Toes [new release], Arbee Stidham, The Box Tops, Dave Berry, The 13th Floor Elevators *** REPEATED: The Trolls, The Tea Company, The Rolling Stones, Manfred Mann, The Renegades, Los Sirex***  Sunday 30 January + Tuesday 01 Feb., 2022 12:00 noon till 24:00 *** Time: CET Brussels ***  Ed's Show, 2022-05 ***
RADIO 68: all the revolutionary sounds and voices that shaped the sixties ***
LIKE & JOIN RADIO 68
Like our Page https://www.facebook.com/radio68Belgium
Join our Group https://www.facebook.com/groups/613281298696645
Showtime CETime Brussels
12.00 Mod Music, Box Tops, Dave Berry, 13th Floor Elevators

14.00

The Trolls,  The Tea Company

16.00

Mod Music, Box Tops, Dave Berry, 13th Floor Elevators

18.00

The Trolls,  The Tea Company

20.00

Mod Music, Box Tops, Dave Berry, 13th Floor Elevators

22.00 T

he Trolls,  The Tea Company

24.00

 

[ENDS HERE ON TUESDAY] 



24.00

Mod Music, Box Tops, Dave Berry, 13th Floor Elevators

02.00

The Trolls,  The Tea Company

04.00 [ENDS HERE ON MONDAY MORNING]  
---
THE PLAYLISTS
NEW SHOWS 12:00, 16:00, 20:00 & 24:00 hrs CET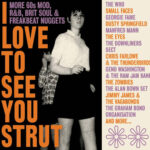 01 MY GENERATION: I LOVE TO SEE YOU STRUT
LOVE & PEACE  THE BLOSSM TOES: Peace-loving Man [LP If Only For A Moment, 1969].
RARE & FORGOTTEN DAVID JOHN & THE MOOD + THE TAKERS aka Undertakers + TAMMY SAINT JOHN + THE SCOTS OF ST. JAMES.
SPECIAL  I LOVE TO SEE YOU STRUT
DUSTY SPRINGFIELD + CHRIS FARLOWE & THE THUNDERBIRDS + THE GRAHAM BOND ORGANISATION + ZOOT MONEY's BIG ROLL BAND + THE CREATION + TONY COLTON + TIMEBOX.
LONG-PLAYTIME THE BLOSSOM TOES If Only For A Moment, originally 1969, 2022 re-mastered reissue on Cherry Red.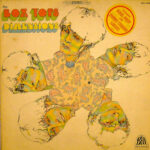 02 MY GENERATON: THE BOX TOPS
LOVE & PEACE  B.B. King Sweet Little Angel (Live At The Regal].
ORIGINATORS & INSPIRATORS ARBEE STIDHAM Tired Of Wandering, Prestige Bluesville, 1961.
SPECIAL THE BOX TOPS Non Stop, 1968 & Dimensions, 1969.
KEEPERS OF THE BLUES FLAME
13th FLOOR ELEVATORS.
DAVE BERRY: ONE DOZEN BERRYS, 1966.
REPEATED SHOWS 14:00, 18:00, 22:00 & 02:00 hrs CET 
03 MY GENERATION: THE TEA COMPANY
LOVE, PEACE & UNDERSTANDING: ERIC BURDON & THE ANIMALS: Monterey (LP The Twain Shall Meet) ***
FORGOTTEN & OVERLOOKED: MANFRED MANN + THE FANTASTIC JOHNNY C + ARLO GUTHRIE.  ***
SPECIAL: THE TEA COMPANY:  Love Could Make The World Go Round, As I Have Seen You Upon The Wall, Make Love Not War, You Keep Me Hanging On (LP 'Come And Have Some Tea', 1968) ***
LONGPLAYTIME: BUFFALO SPRINGFIELD + DEEP PURPLE (Shades Of Deep Purple, 1968) + THE BEACH BOYS: Transcendental Meditation (LP Friends, 1968) ***
AND ALSO: WORD LEEN PERSIJN: Das Kapital (De eeuwigheid kan wachten) + MALVINA REYNOLDS: Little Boxes + The Beatles and the Underground Movement
04 MY GENERATION : THE TROLLS (TROLL)
LOVE, PEACE & UNDERSTANDING: THE ROLLING STONES: We Love You ***
FORGOTTEN & OVERLOOKED:  GEORGE WESTON + THE RENEGADES +  LOS SIREX.
SPECIAL: THE TROLLS:  singles Every day and Every  Night (1966) + Something Here Inside / Laughing All the Way (1966) * THE TROLL: Satin City News, Solitude, Have You Seen the Queen, Mourning Of the Day  (LP, Animated Music, 1968) ***
LONGPLAYTIME: THE ROLLING STONES (Beggar's Banquet) + THE INCREDIBLE STRING BAND (The Hangman's Beautiful Daughter) + TOM PAXTON + + THUNDERCLAP NEWMAN.
AND ALSO: WORD De man is de baas, waarom eigenlijk? + Jean-Paul Sartre à Billancourt sur Alain Geismar *** PLUS: LOS BRAVOS +  LULU
BACKGROUND + MEER INFORMATIE

THE TROLLS / TROLL

"Part of the whole Chicago late-60s psych scene alongside their similarly well-produced Dunwich stablemates H.P. Lovecraft, The Troll released a few near-hit singles before this album. Originally released on Mercury's Smash sublabel, this got not a whole lot of attention in its day…and that's sad, because there was a goodly bit of psychedelia that probably shouldn't have made it to the surface before this. It's quality, although one definitely can tell it's a 'period piece'. Still, if it's a fine 60s flashback you need, just drop this one on…
…and you're greeted with fine fuzz and tick-tocking percussion from the start of side one, with "Satin City News". Now, it should be noted that the lyrics here tend toward a political and cynical bent…which is about par for much of the album. In amongst the psychedelia, there's a certain darkness on "Animated Music", although nothing that would tend to bum one out.
That same acerbic political tack continues on "Mr. Abernathy", with its classic trem-guitar and poppy horns. While the tale on this track is certainly one of American political scandal, etc, the sound…in fact, the sound throughout the album…is very British. It's not the sound you'd associate with Chicago at all, really…but something more Abbey Road-ish, with tinges of early Floyd here, a dash of Moodies there, and lots of tape spooling around ala Sir George Martin's production methods circa 'Sgt. Pepper'".  Quoted from / All Rights Reserved: by Lugia, rockasteria.blogspot.com
THE TEA COMPANY
"From New York City, The Tea Company was one of the early birds on the US psychedelic underground scene with an LP on the market originally released on Smash Records in 1968. This album stands for the evolution of the 45 rpm psych-garage bands to the upcoming LP-generation with extended improvisation parts. Tea Company evolved from the Naturals which were founded in 1963 and played the big ballrooms supporting Mamas and the Papas, The Lovin´ Spoonful, Bob Dylan, Ritchie Havens and many others. The band describes themselves as "an assemblage of possessed rock performers, retinue preparing the unusual, alternating with the roots of soul whose purpose is to cause sensation, due to stimulation of the auditory centers of the brain".
They became famous in the US for spectacular live shows and lyrical hippie statements. The music is inspired by the Beatles, using exactly the same equipment as them. Tea Company played with lots of freaked-out-echo-organ/-guitar noises on a 12 string Rickenbacker and various stereo madness reminds strongly of Syd Barrett´s spirit but more driven by hard hittin´ drums. Being buddies of Vanilla Fudge and inspired by them, the Tea Company also did an outrageous 9 min. version of "You keep me hangin´ on" which is celebrated among 60s collectors as a true milestone. The album is a mind-blowing production. The CD includes also 4 bonus tracks of The Naturals).
Quoted from and All Rights Reserved: https://www.tastyodds.com/en/Compact-Discs/Relics-from-the-past/The-Tea-Company-Come-And-Have-Some-Tea-With-CD.html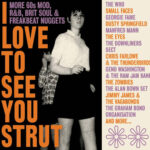 THANKS TO
CHERRY RED for V.A. I LOVE TO SEE YOU STRUT https://www.cherryred.co.uk/product/i-love-to-see-you-strut-more-60s-mod-rnb-brit-soul-and-freakbeat-nuggets-3cd/
And BLOSSOM TOES If  Only For A Moment https://www.cherryred.co.uk/product/blossom-toes-if-only-for-a-moment-3cd/
MY REVIEW / MIJN BESPREKING
http://www.keysandchords.com/album-review-blog/ian-a-anderson-please-re-adjust-your-time
DISCLAIMER
https://www.radio68.be/disclaimer/