My Generation 60s Radio: Songs that Hooked Me (with Radio Corax in Istanbul), Canned Heat, Shel Talmy's Planet Mod feat. John Lee Hooker, The Soul Brothers, Ray Gates, John Lee's Groundhogs *** Sunday 05 & Tuesday 07 December 2021 *** [Ed's Show, 2021-47]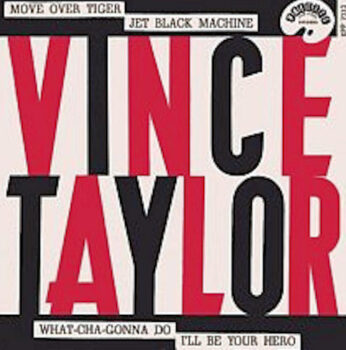 NEW SHOW: Songs that hooked me (with Radio Corax in Istanbul), Canned Heat, Shel Talmy's Planet Mod feat. John Lee Hooker, The Soul Brothers, Ray Gates, John Lee's Groundhogs *** REPEATED  ***  Graham Bond Live At the BBC (feat. Jack Bruce, Ginger Baker & John McLaughlin], Colosseum, Cream + Avant Garde with BS&Tears, Pentangle, Captain Beefheart, Arthur Brown ***  Sunday 05 December + Tuesday 07 December, 12:00 noon till 24:00 *** Time: CET Brussels ***  Ed's Show, 2021-47 [Blue=201831] ***
RADIO 68: all the revolutionary sounds and voices that shaped the sixties ***
LIKE & JOIN RADIO 68
Like our Page https://www.facebook.com/radio68Belgium
Join our Group https://www.facebook.com/groups/613281298696645
Showtime CETime Brussels
12.00 Songs that Hooked Me, Shel Talmy, Canned Heat

14.00

Graham Bond, Avant-Garde

16.00

Songs that Hooked Me, Shel Talmy, Canned Heat

18.00

Graham Bond, Avant-Garde

20.00

Songs that Hooked Me, Shel Talmy, Canned Heat

22.00

Graham Bond, Avant-Garde

24.00

 

[ENDS HERE ON TUESDAY] 



24.00

Songs that Hooked Me, Shel Talmy, Canned Heat

02.00

Graham Bond, Avant-Garde

04.00 [ENDS HERE ON MONDAY MORNING]  
---
THE PLAYLISTS
NEW SHOWS 12:00, 16:00, 20:00 & 24:00 hrs CET 
01 MY GENERATION:  SONGS THAT HOOKED ME ... by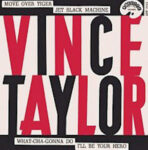 JOHNNY THUNDER: Loop de Loop (bonus Radio 68 broadcast).
ELVIS: I Slipped I Stumbled I fell.
THE CONTOURS: Do You Love Me.
VINCE TAYLOR: Jet Black Machine.
ERBNIE K-DOE: Wanted: $10,000 Reward.
JAMES CURTIS & HIS MADISONS: Mashed Potato Stomp.
THE ROULETTES Bad Time.
BUDDY HOLLY  Bo Diddley.
THE ROLLING STONES: Not Fade Away.
DRAFI DEUTSCHER: Marmor Stein und Eisen bricht.
THE WHO: Under My Thumb.
THE WHO: A Legal Matter.
LIGHTNIN' HOPKINS: Going Back to Louisiana.
RAY CHARLES: What'd  I Say, parts 1 & 2.
JOEY DEE & THE STARLITERS:  The Peppermint Twist, parts 1 and 2
This Special was first broadcast as an episode of my friend Cenk Akyol's show 'Kooperatif' on www.radiocorax.com in Istanbul, Turkey (Tue 09Nov2021, repeated  Thu 11Nov.)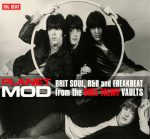 02 MY GENERATON: SHEL TALMY: PLANET MOD
THE ORIGINATORS  & INSPIRATORS:  JUNIOR WELLS: Hoodoo Man + JUNIOR PARKER: Drivin' Wheel + MISSISSIPPI FRED McDOWELL: You Gotta Move ***
SPECIAL PLANET MOD: The SHEL TALMY Vaults, feat. John Lee's Groundhogs, The Soul Brothers, John Lee Hooker , Screaming Jay Hawkinsn Ray Gates, The Untamed ***
KEEPERS OF THE BLUES FLAME:  CANNNED HEAT.
AND ALSO: WORD  Gordon Lightfoot: Black Day in July  + LOVE & PEACE THE DELLS
REPEATED SHOWS 14:00, 18:00, 22:00 & 02:00 hrs CET 
03 MY GENERATION:  SPECIAL: AVANT-GARDE
AVANT-GARDE with BLOOD, SWEAT & TEARS + THE UNITED STATES of AMERICA + THE PENTANGLE + THE CRAZY WORLD OF ARTHUR BROWN+ CAPTAIN BEEFHART + BOBAK, JONES, MALONE  + THE FUGS ***
FORGOTTEN & OVERLOOKED:  DAN HICKS & THE HOT LICKS + STONE COUNTRY + THE TASMANIANS: Baby  ***
AND ALSO:  AGUATURBIA, JOHNNY HALLYDAY, THE WHO.
POEZIE  MENNO WIGMAN  leest voor uit eigen werk, i.s.m. Poëziecentrum
04 MY GENERATION BLUESIDE : GRAHAM BOND
THE GRAHAM BOND QUARTET with John McLaughlin, Jack Bruce and Ginger Beaker, plus the voice of Bobby Breen. Recorded live at the Paris Cinema, London, for the BBC and broadcast on 25 April 1963. +  associated bands COLOSSEUM + CREAM ** THE ORGINATORS  & INSPIRATORS: SONNY BOY WILLIAMSON, T-BONE WALKER, SON HOUSE.
BACKGROUND + MEER INFORMATIE

SHEL TALMY: PLANET MOD
"Chances are The Kinks and The Who wouldn't have made it big without producer Shel Talmy. His productions are usually labelled as "mod", but he is one of the true BEAT MUSIC producers ("rock" didn't exist). Unsurprisingly, Talmy also produced soul and R&B artists – if he heard or could insert a beat, Shel Talmy would do it without hesitation. In a few years' time, The Creation, The Who, The Kinks and John Lee Hooker would appear on his roster. But Talmy also produced many more groups who met with less success (The Creation) or no response from the record buyers whatsoever. They are all great tracks, though" (Eddy Bonte)
"Back in the sixties, producers had to be able to think outside the box, as they were hamstrung by what is now regarded as basic equipment. By being able to innovate, some producers were able to make groundbreaking recordings  with what is now regarded as basic equipment. This included George Martin, Phil Spector, Joe Meek, Jimmy Miller and Jack Nitzsche. To that list the name Shel Talmy can be added, as he belongs in such illustrious company.
After all, Shel Talmy wasn't just a producer, he was also a songwriter and talent spotter. However, first and foremost Shel Talmy is remembered as a pioneering producer who worked with some of the biggest names in British music. His innovative approach to production transformed many groups, and made stars of The Kinks and The Who, who went on to become two of the biggest names in British musical history. They're just two of the hundreds of bands and artists who were produced by Shel Talmy during the most successful chapter in his musical career".
Quoted from / All rights reserved:
https://dereksmusicblog.com/2018/05/06/planet-mod-brit-soul-rb-and-freakbeat-from-the-shel-talmy-vaults/
THANKS TO
MY REVIEW / MIJN BESPREKING
DISCLAIMER
https://www.radio68.be/disclaimer/a