My Generation 60s Radio Show: Chuck Berry in Belgium, Korea Blues, Paul Revere & The Raiders, Ora aka Byzantium, The Equals, Tee Set *** Sunday 07 & Tuesday 09 February 2021 *** [Ed's Show, 2021-05]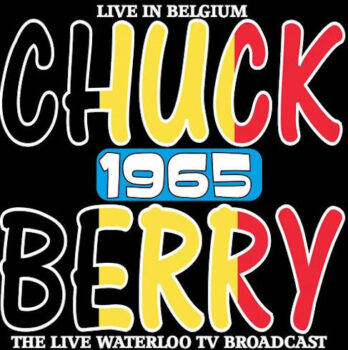 NEW SHOW :  Chuck Berry in Belgium, Korea Blues, Paul Revere & The Raiders, Ora aka Byzantium, The Equals, Tee Set *** Sunday 07 February 2021, 12 noon till 04:00 + Tuesday 09 February 2021, 12:00 noon till 24:00 ***  REPEATED Ricky Nelson, John Mayall, The Lovin' Spoonful Family Tree [The Halifax Three, The Mugwumps, Mama Cass, Donovan]/  Time: CET Brussels ***  Ed's Show, 2021-05 ***
RADIO 68: all the revolutionary sounds and voices that shaped the sixties ***
LIKE & JOIN RADIO 68
Like our Page https://www.facebook.com/radio68Belgium
Join our Group https://www.facebook.com/groups/613281298696645
Showtime CETime Brussels
12.00

Chuck Berry, Paul Revere, Byzantium / Ora, The Equals, Tee Set

14.00

Ricky Nelson, John Mayall, The Lovin' Spoonful 

16.00

Chuck Berry, Paul Revere, Byzantium / Ora, The Equals, Tee Set

18.00

Ricky Nelson, John Mayall, The Lovin' Spoonful

20.00

Chuck Berry, Paul Revere, Byzantium / Ora, The Equals, Tee Set

22.00

Ricky Nelson, John Mayall, The Lovin' Spoonful

24.00

 

[ENDS HERE ON TUESDAY] 



24.00

Chuck Berry, Paul Revere, Byzantium / Ora, THe Equals, Tee Set

02.00

Ricky Nelson, John Mayall, The Lovin' Spoonful

04.00 [ENDS HERE ON MONDAY MORNING]  
---
THE PLAYLISTS
NEW SHOWS 12:00, 16:00, 20:00 & 24:00 hrs CET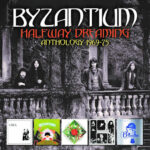 01 MY GENERATION: ORA (BYZANTIUM) + PAUL REVERE & THE RAIDERS.
FORGOTTEN & OVERLOOKED: The Jay-Jays + Het + Floris VI.
SPECIAL
Ora / Byzantium: LP 'Ora', 1969, 2021 Cherry Red 3CD re-mastered reissue) + Paul Revere & The Raiders.
LONG-PLAYTIME: The Equals:  LP 'Unequalled', 1967 + Pearls Before Swine: LP These Things Too, 1969.
AND ALSO LOVE & PEACE Sam & Dave Soul Sister, Brown Sugar.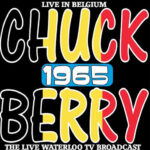 02 MY GENERATION BLUESIDE: CHUCK BERRY LIVE IN BELGIUM
ORIGINATORS & INSPIRATORS: BACK TO KOREA BLUES with Sister Rosetta Tharpe + LIghtnin' Hopkins   J.B. Lenoir.
SPECIAL  Chuck Berry Live in Belgium 1965 [RTBF TV Show 2 June 1965. Backing band Willy Albimoor (piano), Ed Rogers (bass), Willy Donni (guitar)].
AND ALSO  LOVE & PEACE  Delia GARTRELL: See What You've Done.
CHUCK BERRY VIDEO https://www.youtube.com/watch?v=lhoyMlX5avU
REPEATED SHOWS 14:00, 18:00, 22:00 & 02:00 hrs CET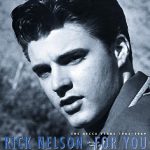 03 MY GENERATION:  RICKY NELSON in the 60s
FORGOTTEN & OVERLOOKED Little Richard + Q65 + Otis Redding
SPECIAL  Ricky Nelson Milk Cow Blues, Stop Sneakin', Travellin' Man (American Dream cd4), Chips Are Down (Decca Years, cd2), My Old Flame , Hey there (same, cd1).  LONG-PLAYTIME John Mayall  Empty Rooms, 1969
AND ALSO:  Raymond Froggatt Just A Little Bit Of Love + LOVE & PEACE   Jefferson Airplane: My Best Friend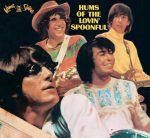 04  MY GENERATION: The Lovin' Spoonful  Family Tree, part 1
RARE & FORGOTTEN  The Lemon Pipers, The Tremeloes, The Casuals.
SPECIAL   The Lovin' Spoonful  Family Tree, part 1
The MUGWUMPS, feat. John Sebastian & Zal Yanovsky, Mama Cass & Denny Douherty  + THE HALIFAX THREE, feat. Zal Yanovsky  + THE LOVIN SPOONFUL, solo vocals by Mama Cass  + DONOVAN with John Sebastian and David Bromberg + THE LOVIN' SPOONFUL, feat. Joe Butler.
AND ALSO
LONG-PLAYTIME  THE FOUR TOPS: Reach Out,  LP, 1967 + WILSON PICKETT + LOVE & PEACE  The Everly Brothers + The Isley Bros.
ACHTERGRONDINFO *** BACKGROUND INFORMATION 
MY REVIEWS / MIJN BESPREKINGEN
ORA / BYZANTIUM
http://www.keysandchords.com/album-review-blog/byzantium-halfway-dreaming-anthology-1969-1975
THANKS TO
Cherry Red for Ora / Byzantium  https://www.cherryred.co.uk/artist/byzantium/
DISCLAIMER
https://www.radio68.be/disclaimer/