My Generation 60s Radio Show: Fire feat. Dave Lambert [Strawbs] and Paul Brett [Velvet Opera], Sandy Posey, Jackson C. Frank, AUM, Mississippi Fred McDowell *** Sunday 19 & Tuesday 21 September 2021 *** [Ed's Show, 2021-37]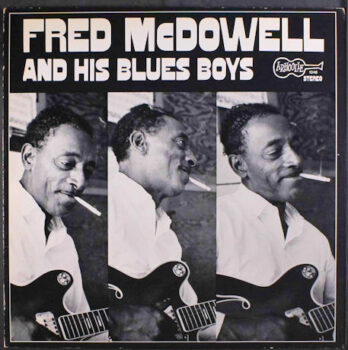 NEW SHOW: Fire feat. Dave Lambert [Strawbs] and Paul Brett [Velvet Opera], Sandy Posey, Jackson C. Frank, AUM, Mississippi Fred McDowell  *** REPEATED  *** Rare Beat From Belgium with Ricky Morvan, André Brasseur, Jo Harris, Ariane et les 10-20 ; The Graham Gouldman Songbook with Dave Berry, Herman's Hermits, Wayne Fontana, Gary Lewis & The Playboys, The Mockingbirds ***  Sunday 19 September 2021, 12 noon till 04:00 + Tuesday  21 September 2021, 12:00 noon till 24:00 *** Time: CET Brussels ***  Ed's Show, 2021-37 ***
RADIO 68: all the revolutionary sounds and voices that shaped the sixties ***
LIKE & JOIN RADIO 68
Like our Page https://www.facebook.com/radio68Belgium
Join our Group https://www.facebook.com/groups/613281298696645
Showtime CETime Brussels
12.00 Fire, Sandy Posey, Fred McDowell, Jackson C. Frank

14.00

Beat from Belgium, Graham Gouldman Songbook

16.00

Fire, Sandy Posey, Fred McDowell, Jackson C. Frank

18.00

Beat from Belgium, Graham Gouldman Songbook

20.00

Fire, Sandy Posey, Fred McDowell, Jackson C. Frank

22.00

Beat from Belgium, Graham Gouldman Songbook

24.00

 

[ENDS HERE ON TUESDAY] 



24.00

Fire, Sandy Posey, Fred McDowell, Jackson C. Frank

02.00

Beat from Belgium, Graham Gouldman Songbook

04.00 [ENDS HERE ON MONDAY MORNING]  
---
THE PLAYLISTS
NEW SHOWS 12:00, 16:00, 20:00 & 24:00 hrs CET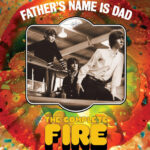 01 MY GENERATION: FIRE, feat. Dave Lambert and Paul Brett
FORGOTTEN & OVERLOOKED  SANDY POSEY
SPECIAL:  FIRE, feat. Dave Lambert, Paul Brett
Father's Name  Is  Dad / Treacle Toffee World, 1967 single; Boys and Girls, I Didn't Know You (demos, as Friday's Chyld 1967); Alison Wonderland, Green-legged Auntie Sally, Oh Johnny:  1969 demos feat. Paul Brett  [3CD Father's Name Is Dad: The Complete Fire',  Cherry Red, Aug. 2021].
LONG-PLAYTIME SANDY DENNY & THE STRAWBS [Sandy Denny & The Strawbs, LP, 1968] + RICHIE HAVENS [Somethin' Else Again, LP, 1968] + SPIRIT [LP Clear, 1969].
AND ALSO LOVE & PEACE Sunforest: Magician in the Mountain + FREE SPEECH HOYT AXTON, Hippies Change A Generation.
THANKS TO  Cherry Red for: 'FIRE: Father's Name Is Dad: The Complete Fire', out 20 August 2021
https://www.cherryred.co.uk/product/fire-fathers-name-is-dad-the-complete-fire-3cd-digipak/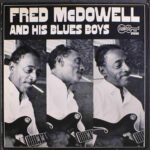 02 MY GENERATON: MISSISSIPPI FRED MCDOWELL
ORIGINATORS & INSPIRATORS
JACKSON C. FRANK, feat. Al Stewart produced  by Paul Simon: Jackson C. Frank, LP, 1965.
SPECIAL   FRED McDOWELL
THE ROLLING STONES You Gotta Move.
FRED McDOWELL Baby Please Don't Go.
FRED McDOWELL and his BLUES BOYS, LP, 1969.
FRED McDOWELL & JO-ANN KELLY, LP, Live at the Mayfair Hotel,  London.
KEEPERS OF THE BLUES FLAME
AUM Bluesvibes, US, 1969.
FREE SPEECH: BARBARA DANE I don't want your millions mister + Jesse JACKSON
REPEATED SHOWS 14:00, 18:00, 22:00 & 02:00 hrs CET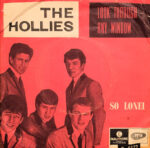 03 MY GENERATION : THE GRAHAM GOLDMAN SONGBOOK 
LOVE & PEACE & FREEDOM  The Sons Of Champlin: Freedom.
HOMAGE TO CATALUNYA   Els Corbs: L'ultima Vegada (The Last Time).
RARE, FORGOTTEN & OVERLOOKED The Drag Set + Ann-Margaret + Mike Hurst & Mike d'Abo.
SPECIAL The Graham Gouldman Songbook, feat Graham Gouldman + The Outsiders + Dave Berry + Herman's Hermits + Wayne Fontana + Gary Lewis & The Playboys + The Mockingbirds feat. Graham Gouldman + The Ace Kefford Stand.
AND ALSO Chad and Jeremy + Big Jim Sullivan + Sounds Orchestral.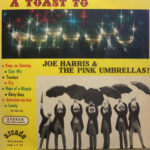 04 MY GENERATION: RARE 60s BEAT from BELGIUM
LOVE & PEACE  Eric Burdon & The Animals: San Franciscan Nights.
HOMAGE TO CATALONIA Grup de Folk: Macarons (1968).
RARE, FORGOTTEN & OVERLOOKED Family No Mule's Fool  (1969 single) + Ferre Grignard + The American Breed.
SPECIAL RARE 60s BEAT from BELGIUM
André Brasseur + Joe Harris & The Pink Umbrellas + Ariane et les 10-20 + Jacky Delmone  + The Freedom Riders + Ricky Morvan & The Fens + Les Boozers + The Cousins + The Soul Fingers  (from the compilation box "Beat It If You Can, Sixties Belgian Beat").
LONG-PLAYTIME The Animated Egg  (< The Animated Egg (1968) + The Bar-Keys (< Gotta Groove, 1969) + The Soul Survivors  (< When The Whistle Blows, Anything Goes, 1967).
WORD POETRY FREE SPEECCH : Gordon Lightfoot Grace Petrie
MY REVIEW / MIJN BESPREKING

ACHTERGRONDINFO *** BACKGROUND INFORMATION +

GRAHAM GOULDMAN
"In the mid-60s barely a month went by when Graham Gouldman's name did not feature in the UK charts under the title of a current hit. The young Mancunican wrote regularly for some of the biggest artists of the time – including Herman's Hermits, the Mindbenders, the Yardbirds and the Hollies – as well as maintaining his own recording career in several groups, some real and others fictional aggregations that Graham and his chums in what became 10cc invented within the confines of their Strawberry Studios. His prolific nature was matched by a prodigious success rate. Almost everything Graham wrote for the acts that kept coming back for more was a hit somewhere in the world.
If anyone is overdue for inclusion in Ace's Songwriter Series, it is Graham Keith Gouldman. "Listen People" brings together two dozen of his finest and most successful songs from a career that's about to enter its 55th year, mostly performed by those who took them into the charts. It starts with his first recorded song, by his group the Mockingbirds from 1965, and ends with a collaboration with noughties teen sensations McFly. As you will hear from this carefully chosen selection, Graham has stayed totally in step with musical trends throughout his career.
Of Graham's peers, probably only Paul McCartney, Ray Davies, Mick Jagger and Keith Richards can lay claim to similar songwriting longevity. Like those veterans, Graham is still out there on the road, successfully plying his trade with two separate shows – one featuring the hits of 10cc and the other focusing on the hits he wrote for others, including many of those heard here.".
Source / All Rights Reserved: https://acerecords.co.uk/listen-people-the-graham-gouldman-songbook-1964-2005
THANKS TO
Cherry Red for: 'FIRE: Father's Name Is Dad: The Complete Fire', out 20 August 2021
https://www.cherryred.co.uk/product/fire-fathers-name-is-dad-the-complete-fire-3cd-digipak/

DISCLAIMER
https://www.radio68.be/disclaimer/