My Generation 60s Radio Show *** Graham Bond Live At the BBC (feat. Jack Bruce, Ginger Baker & John McLaughlin], Colosseum, Cream + Avant Garde with BS&Tears, Pentangle, Captain Beefheart, Arthur Brown *** Sunday 28 & Tuesday 30 November 2021 *** [Ed's Show, 2021-46]
NEW SHOW: Graham Bond Live At the BBC (feat. Jack Bruce, Ginger Baker & John McLaughlin], Colosseum, Cream + Avant Garde with BS&Tears, Pentangle, Captain Beefheart, Arthur Brown *** REPEATED  ***  Beat from Sweden, Cliff & The Shadows Live in Belgium 1964, Steppenwolf, Chuck Berry Live in Belgium 1965, Aynsley Dunbar, The Staple Singers ***  Sunday 28 November + Tuesday 30 November , 12:00 noon till 24:00 *** Time: CET Brussels ***  Ed's Show, 2021-46 [2018-03 + 06] ***
RADIO 68: all the revolutionary sounds and voices that shaped the sixties ***
LIKE & JOIN RADIO 68
Like our Page https://www.facebook.com/radio68Belgium
Join our Group https://www.facebook.com/groups/613281298696645
Showtime CETime Brussels
12.00 Graham Bond, Avant-Garde

14.00

Cliff, Chuck Berry, Staple Singers, Swedish Beat

16.00

Graham Bond, Avant-Garde

18.00

Cliff, Chuck Berry, Staple Singers, Swedish Beat

20.00

Graham Bond, Avant-Garde

22.00

Cliff, Chuck Berry, Staple Singers, Swedish Beat

24.00

 

[ENDS HERE ON TUESDAY] 



24.00

Graham Bond, Avant-Garde

02.00

Cliff, Chuck Berry, Staple Singers, Swedish Beat

04.00 [ENDS HERE ON MONDAY MORNING]  
---
THE PLAYLISTS
NEW SHOWS 12:00, 16:00, 20:00 & 24:00 hrs CET 
01 MY GENERATION: SPECIAL: AVANT-GARDE
BLOOD, SWEAT & TEARS + THE UNITED STATES of AMERICA + THE PENTANGLE + THE CRAZY WORLD OF ARTHUR BROWN+ CAPTAIN BEEFHART + BOBAK, JONES, MALONE  + THE FUGS ***
FORGOTTEN & OVERLOOKED:  DAN HICKS & THE HOT LICKS + STONE COUNTRY + THE TASMANIANS: Baby  ***
AND ALSO:  AGUATURBIA, JOHNNY HALLYDAY, THE WHO.
POEZIE  MENNO WIGMAN  leest voor uit eigen werk, i.s.m. Poëziecentrum
02 MY GENERATON BLUESIDE: GRAHAM BOND
THE GRAHAM BOND QUARTET with John McLaughlin, Jack Bruce and Ginger Beaker, plus the voice of Bobby Breen. Recorded live at the Paris Cinema, London, for the BBC and broadcast on 25 April 1963. +  associated bands COLOSSEUM + CREAM ** THE ORGINATORS  & INSPIRATORS: SONNY BOY WILLIAMSON, T-BONE WALKER, SON HOUSE.
REPEATED SHOWS 14:00, 18:00, 22:00 & 02:00 hrs CET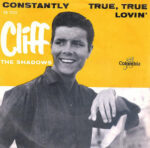 03 MY GENERATION:  CLIFF & THE SHADOWS Live at Le Forum, Liège, Belgium, 08 May 1964.
RARE & FORGOTTEN Beat From Sweden with The Shakemakers,  T-Boones & Steampacket II.
SPECIAL  Cliff & The Shadows,  Live at Le Forum, Liège, Belgium, 08 May 1964.
LONG-PLAYTIME
THE BEAU BRUMMELS  Introducing, LP, 1965 + Vol. 2, LP, 1965 re-mastered cd box-set, Cherry Red 2021.
STEPPENWOLF The Second, LP, 1968 [re-mastered Cherry Red box, 2021.
AND ALSO LOVE & PEACE   We Five: Let's Get Together.
THANKS TO CHERRY RED cherryred.co.uk for Steppenwolf and The Beau Brummels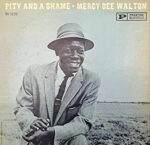 04 MY GENERATION BLUESIDE : CHUCK BERRY Live TV Show
LOVE & PEACE The Staple Singers: We've Got to Get Ourselves Together.
ORIGINATORS & INSPIRATORS MERCY DEE WALTON: Pity And A Shame, LP, 1961.
SPECIAL  CHUCK BERRY Live in  Belgium, RTBf TV  Studios,  2 June 1965. Backing band: Willy Albimoor (piano), Ed Rogers (bass), Willy Donni (guitar).
KEEPERS OF THE BLUES FLAME
THE STAPLE SINGERS: [Folk Soul in Action, LP, 1968].
THE CHARMAINES + THE AYNSLEY DUNBAR RETALIATION
BACKGROUND + MEER INFORMATIE
.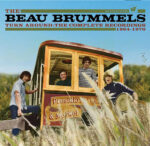 THANKS TO
CHERRY RED for THE BEAU BRUMMELS  BOX SET  https://www.cherryred.co.uk/artist/beau-brummels/
MY REVIEW / MIJN BESPREKING
THE BEAU BRUMMELS
http://www.keysandchords.com/album-review-blog/the-beau-brummels-turn-around-the-complete-recordings-1964-1970
STEPPENWOLF
http://www.keysandchords.com/album-review-blog/steppenwolf-magic-carpet-ride-the-dunhill-abc-years-1967-1971
DISCLAIMER
https://www.radio68.be/disclaimer/a